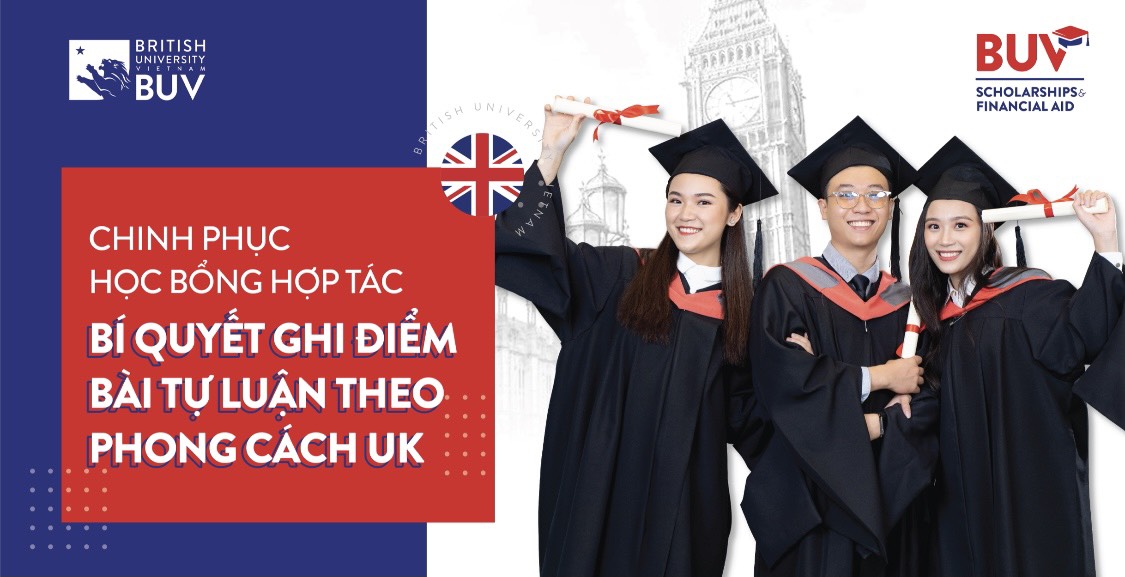 Join the event "How to write an impressive UK Style Personal Statement" for guidance on applying, preparing your scholarship portfolio and strategies for successful scholarship hunting
In the academic year 2021 - 2022, British University Vietnam (BUV) awards MOU scholarships to students who are studying at the High School of Educational Sciences (HES), in order to help students approach the elite UK educational background
Building a sustainable partnership between BUV and HES is one of the strategic steps to implement BUV's educational mission: To deliver, in Vietnam, certified British higher education degrees and the highest quality international learning environment, also to create graduates representing a new generation of talented discovers, explorers and creative thinkers educated, trained and prepared to thrive in 4IR fields of work & life. As part of the BUV Scholarship Fund for the academic year 2021-2022, the MOU Scholarship was developed by BUV with the aim of encouraging senior students who are studying at HES to seize the opportunity to study and access a British education, right here in Vietnam.
MOU Scholarship information:
The scholarship values from 30-75% of the tuition fee, applicable to 1 of 10 majors awarded by Staffordshire University (UK) or BUV, including:
International Business Management
Marketing Management
Accounting and Finance
Finance and Economics
Event Management
Computer Games Design & Programming
Contemporary Creative Practices: Photography/Illustration/Graphic Design
Computer Science: Cyber Security/Cloud Technology
Tourism Management
International Hotel Management
Beside the financial support, students who study at BUV will have access to up-to-date curriculum and knowledge, delivered by a team of 100% international faculties in a standard British learning environment, integrating with educational modern technology, as well as joining a friendly, open and dynamic student community. In addition, students also receive a lot of support in academic life, spirituality, and extensive internship opportunities from BUV
In order to support students in the application process, BUV organizes the event "How to write an impressive UK Style Personal Statement" with the participation of experienced lecturers from BUV with details as below:
⏰ TIME: 14:30-16h00 Saturday 30/10/2021
🖥️ PLATFORM: Zoom online platform – Details and instructions will be sent directly to registered students via email and SMS
📍 HOW TO REGISTER:
Students register at the link: https://bit.ly/HES3010
For more information or any concern related to the event, please contact Ms. Nguyen Thuy Duong via mobile: 0936 054 066, email: duong.nt2@buv.edu.vn.