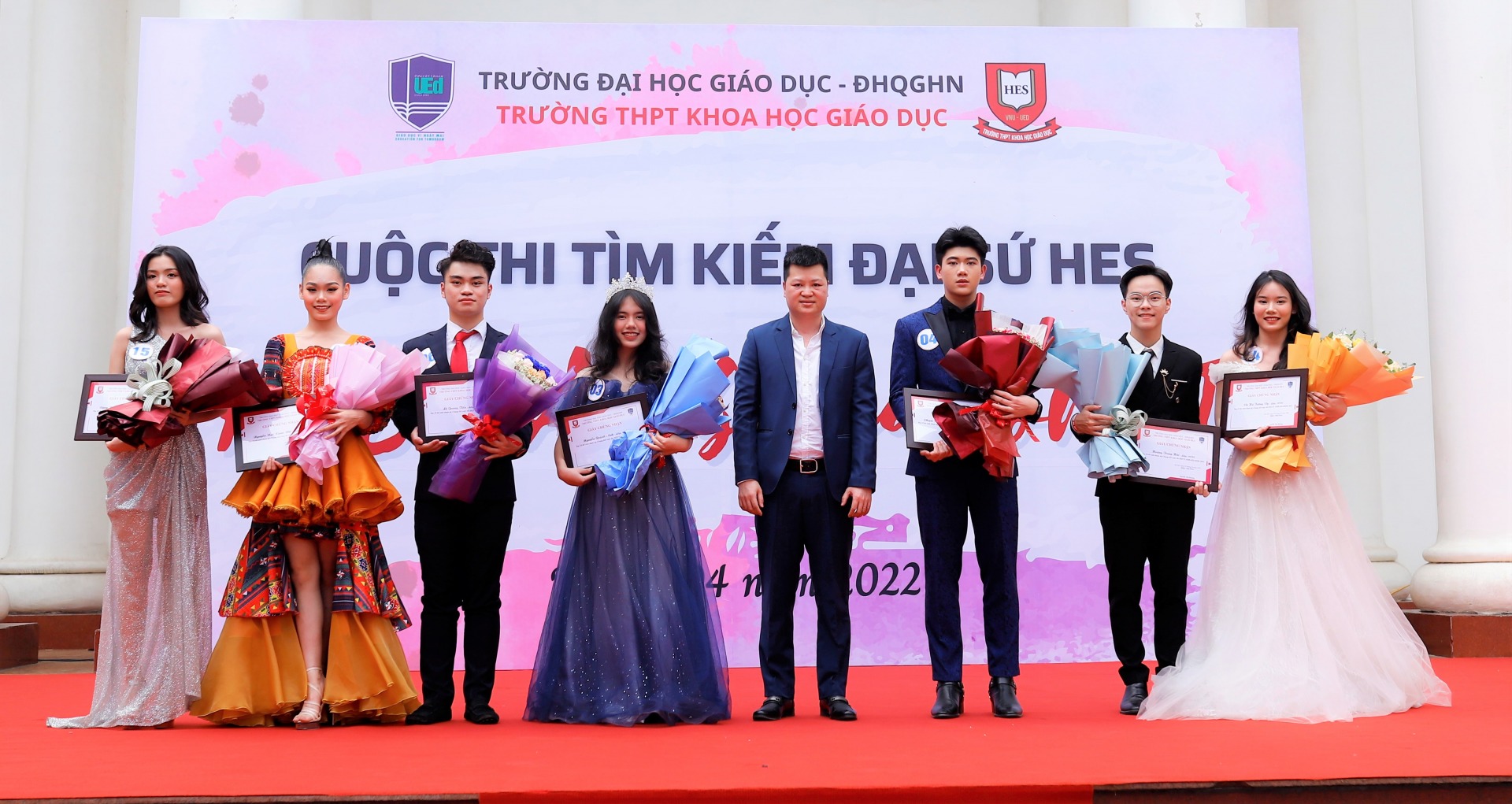 On Friday afternoon, 8th April 2022, the top 10 outstanding faces has officially entered the final round of the contest to find HES ambassadors - HES's Ambassador II.
Opening the finale were impressive singing and dancing performances from HDC and MASS clubs, which stir the atmosphere and dispel the bright, sultry sun of early summer.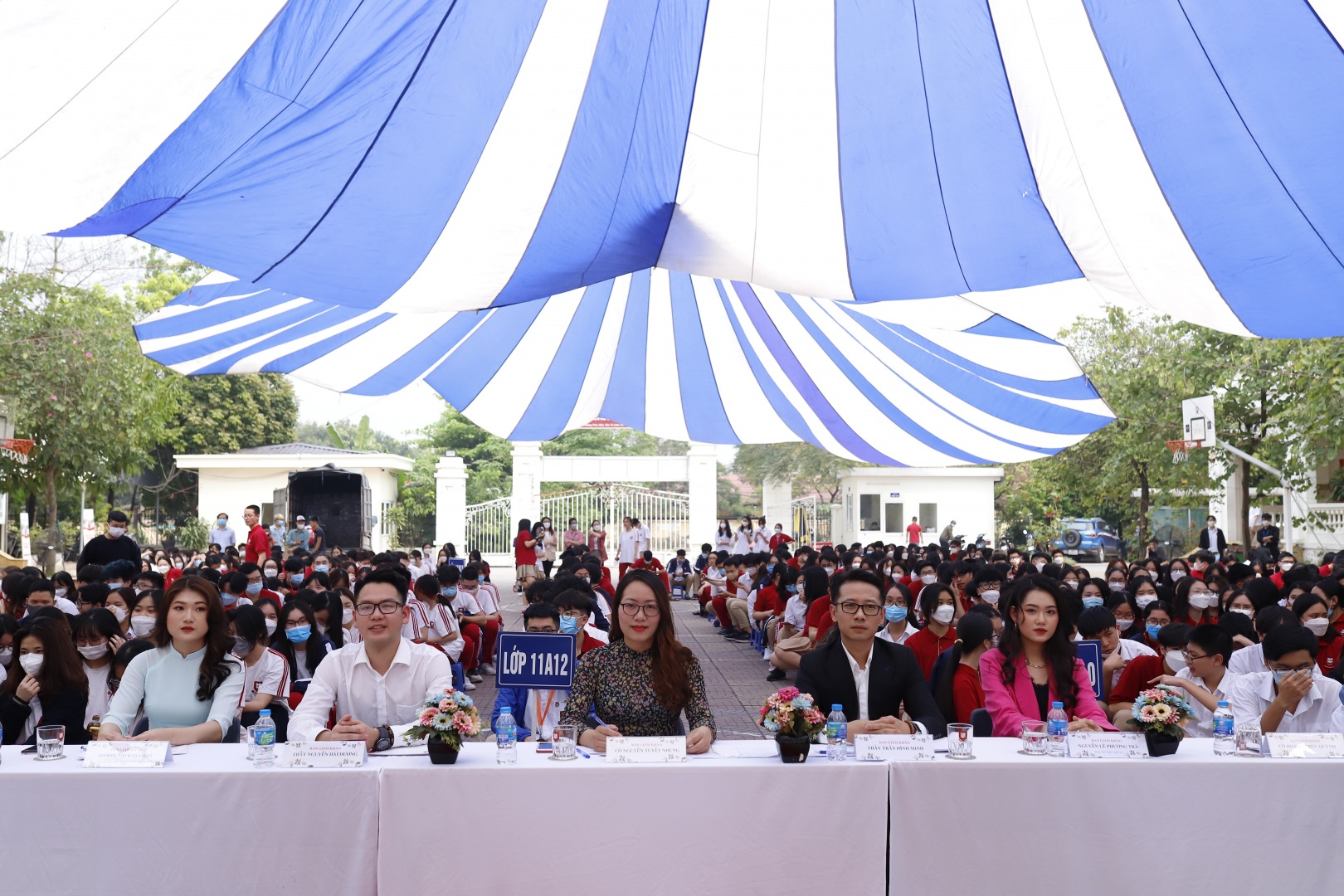 HES's Ambassador II has gone through three competitions: Evening Gown Performances, Rhetoric and Behavior. Ten Hesers are ten personalities, ten distinct colors which make a brightly colored afternoon. Girls and boys are graceful and elegant in evening costumes; smart, sharp, sensible in Rhetoric and Behavior.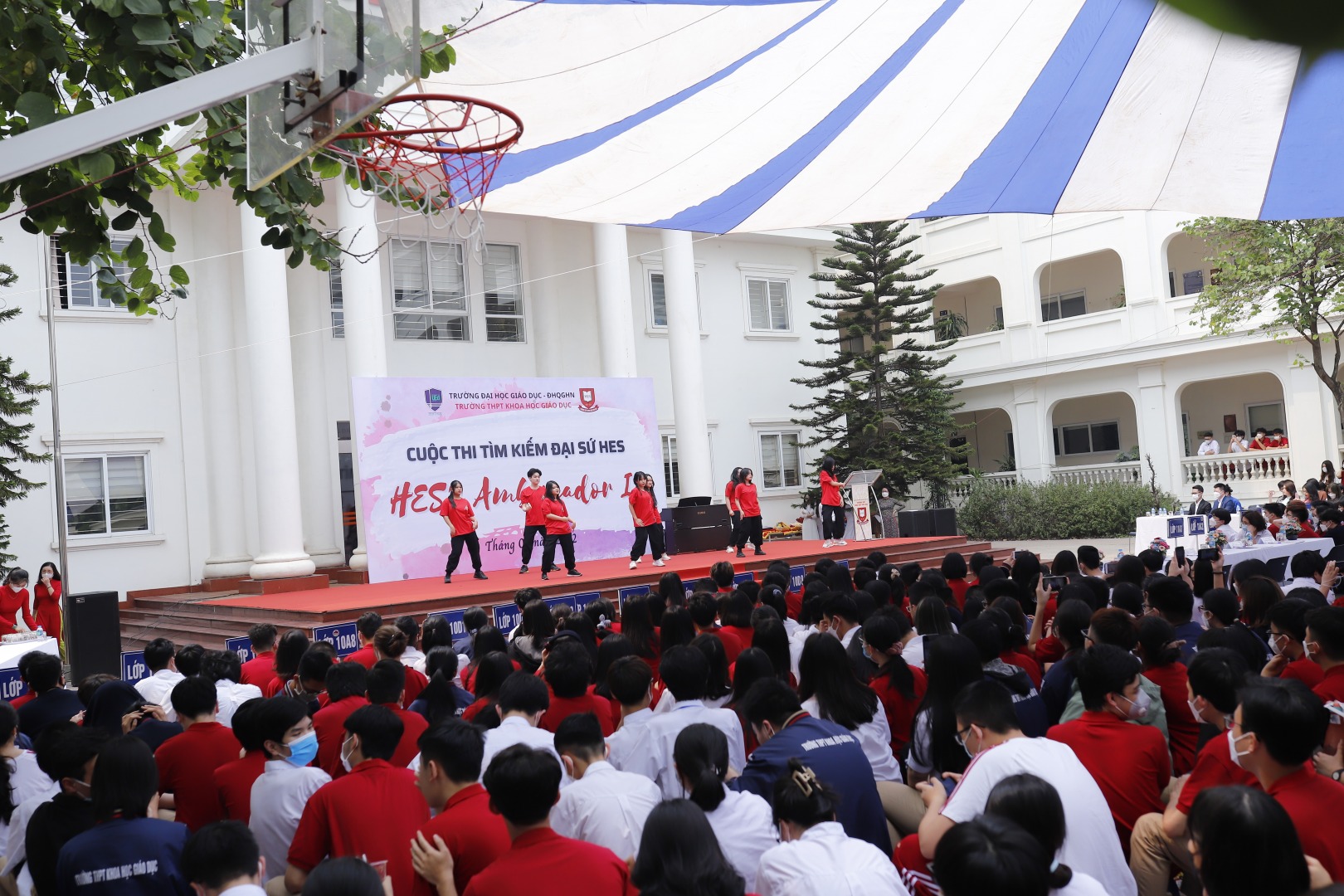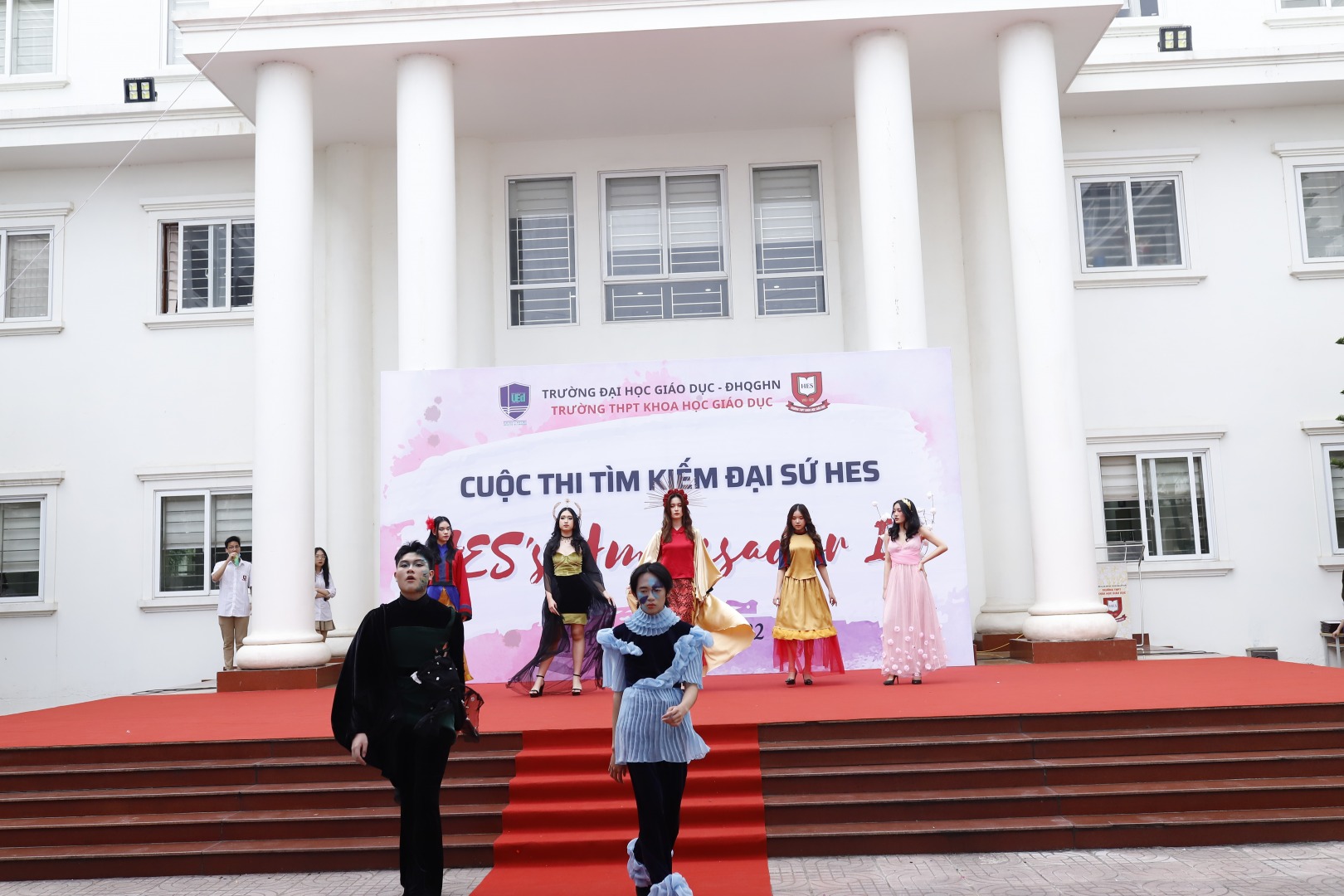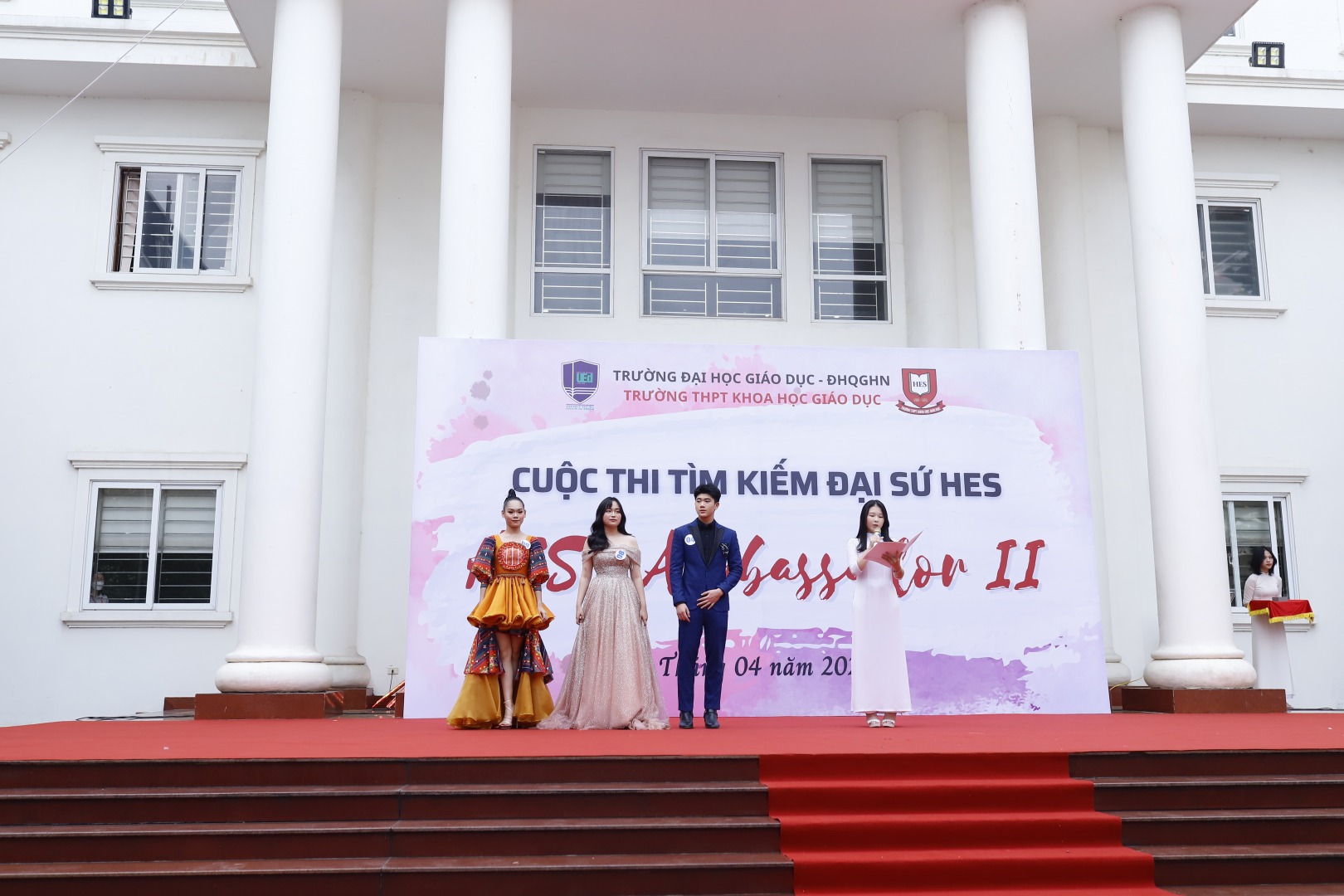 Closing an exciting Friday afternoon is both the joy and pride of teachers and students of the High School of Education Sciences. The owner of the prestigious HES's Ambassador II trophy has been officially named. Wish Hoang Trung Hai will fulfill his role well - to be a bright face representing youth, talent, enthusiasm and knowledge, to deliver the beliefs and dreams of the Hesers' generation.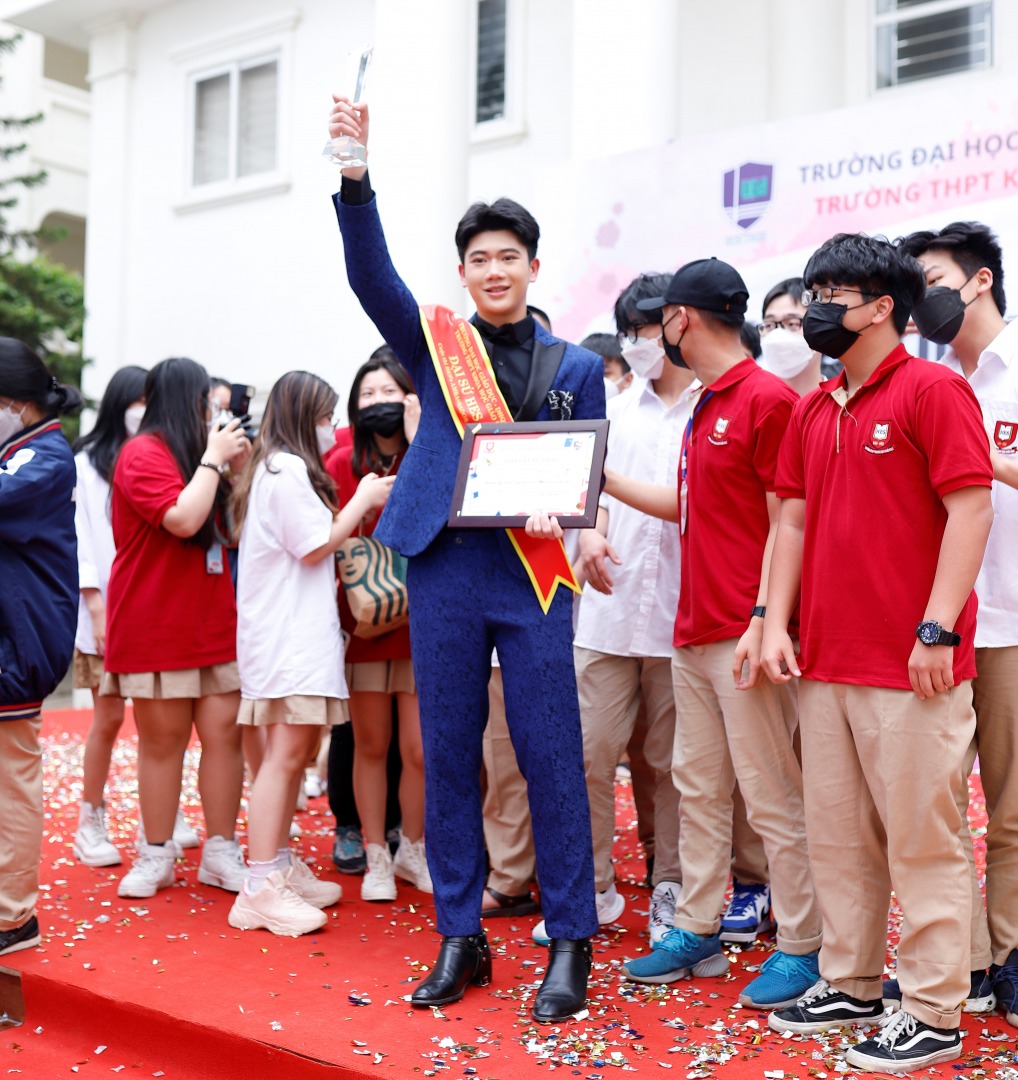 HES's Ambassador II is officially closed, and the Hesers will continue to shine, rise, affirm the role and status of the High School of Education Sciences.