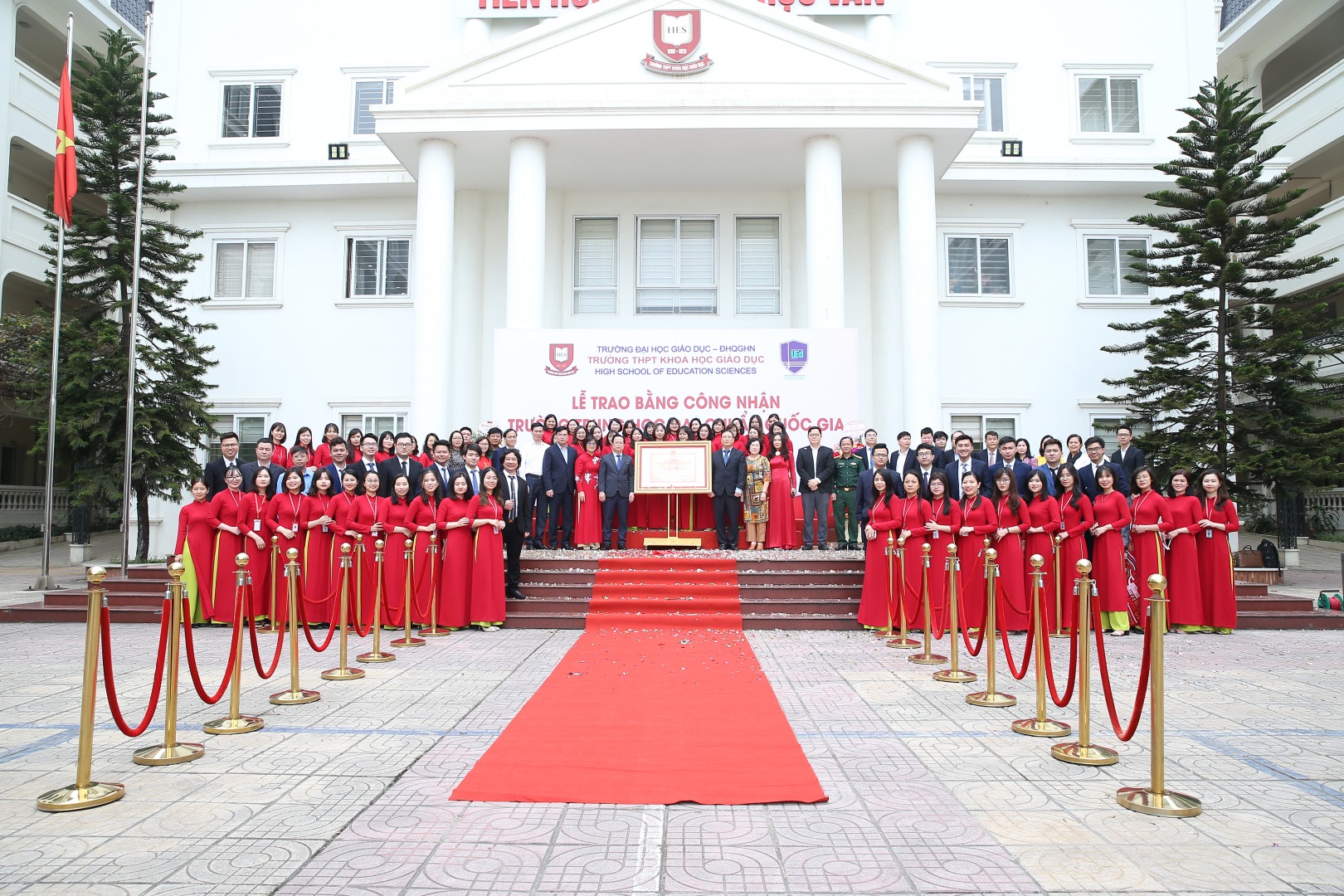 On March 18, 2022, High School of Education Sciences - University of Education - VNU held a "Certificate award ceremony to recognize the school meeting National Standards and recognize the results of educational accreditation"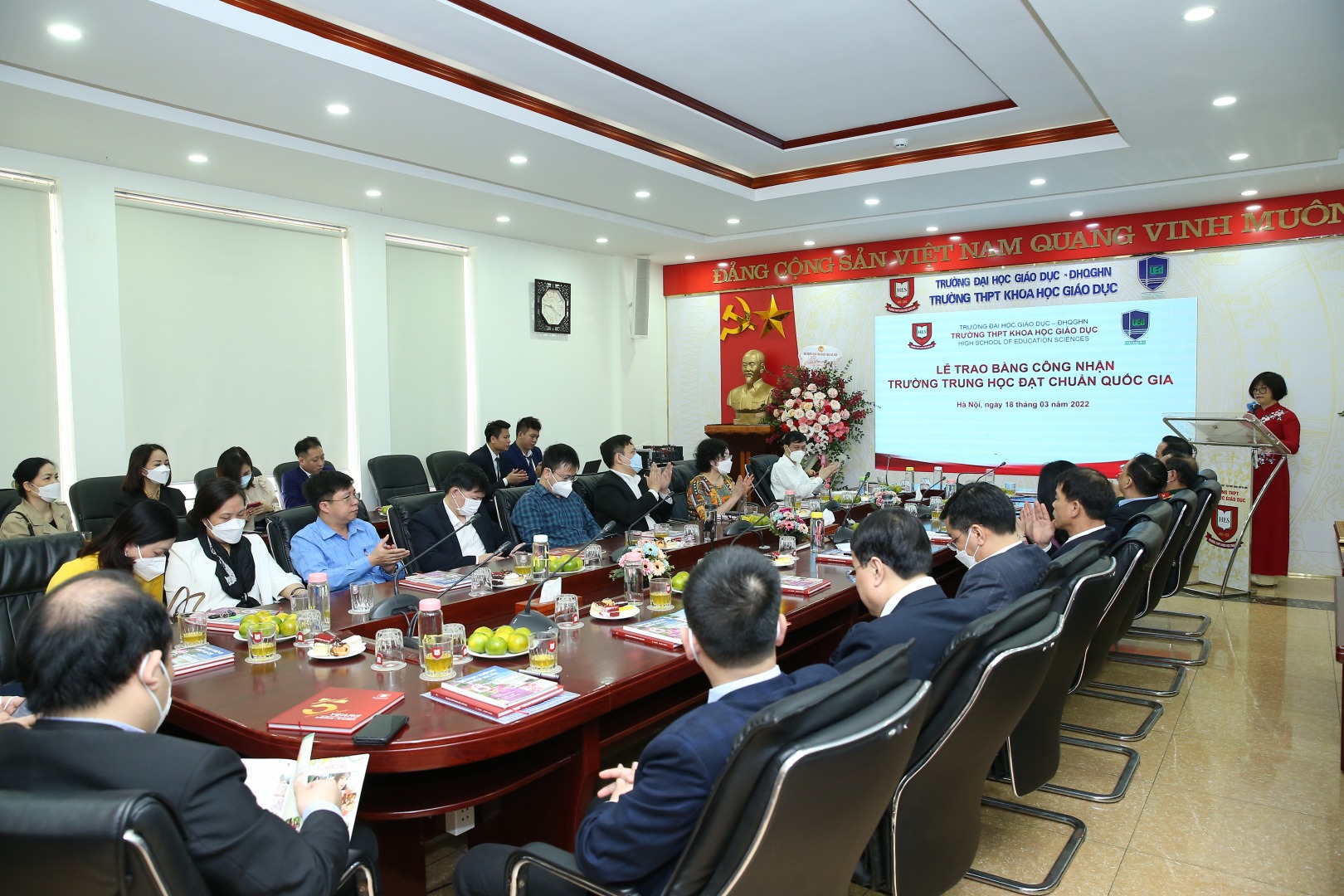 As a high-quality practice public school directly under the University of Education-VNU, it has inherited the modern educational tradition of VNU.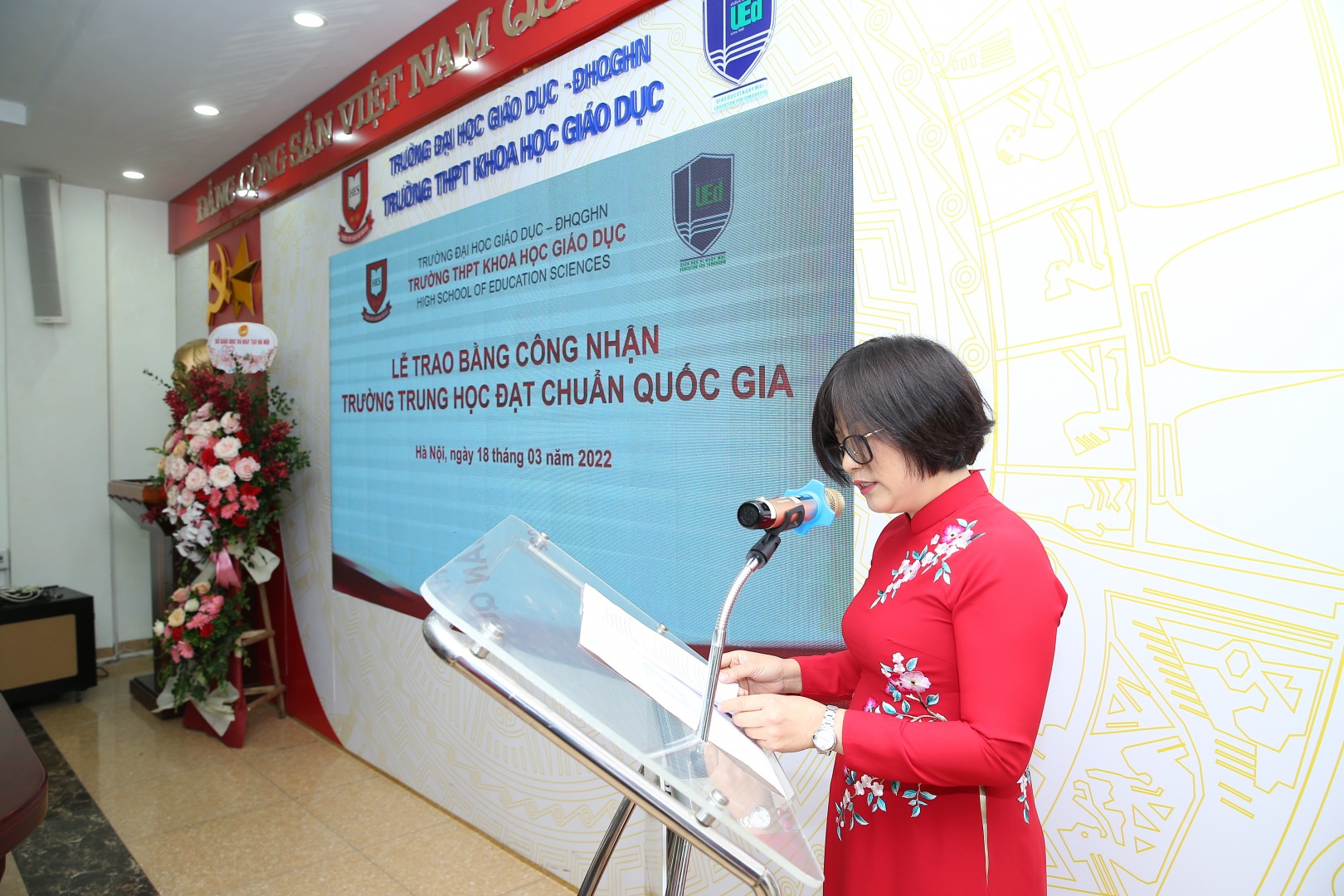 Assoc. Prof. Dr. Nguyen Thi Huong - Rector of the school reported on the process of building a High School of Education Sciences to meet the national standards. This is the result of the school's collective efforts after 6 years of construction and development.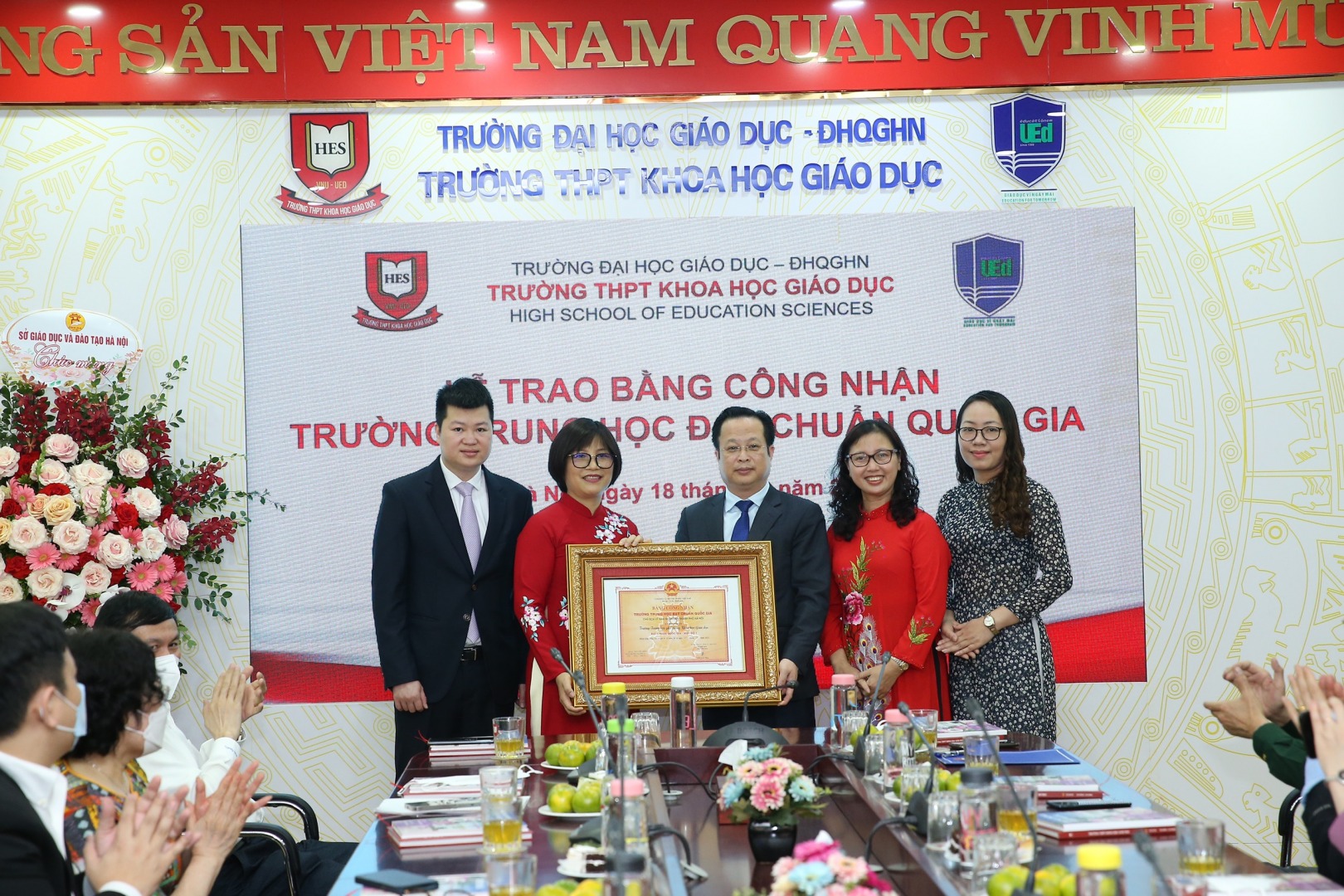 Dr. Tran The Cuong has awarded a certificate of recognition of a national standard high school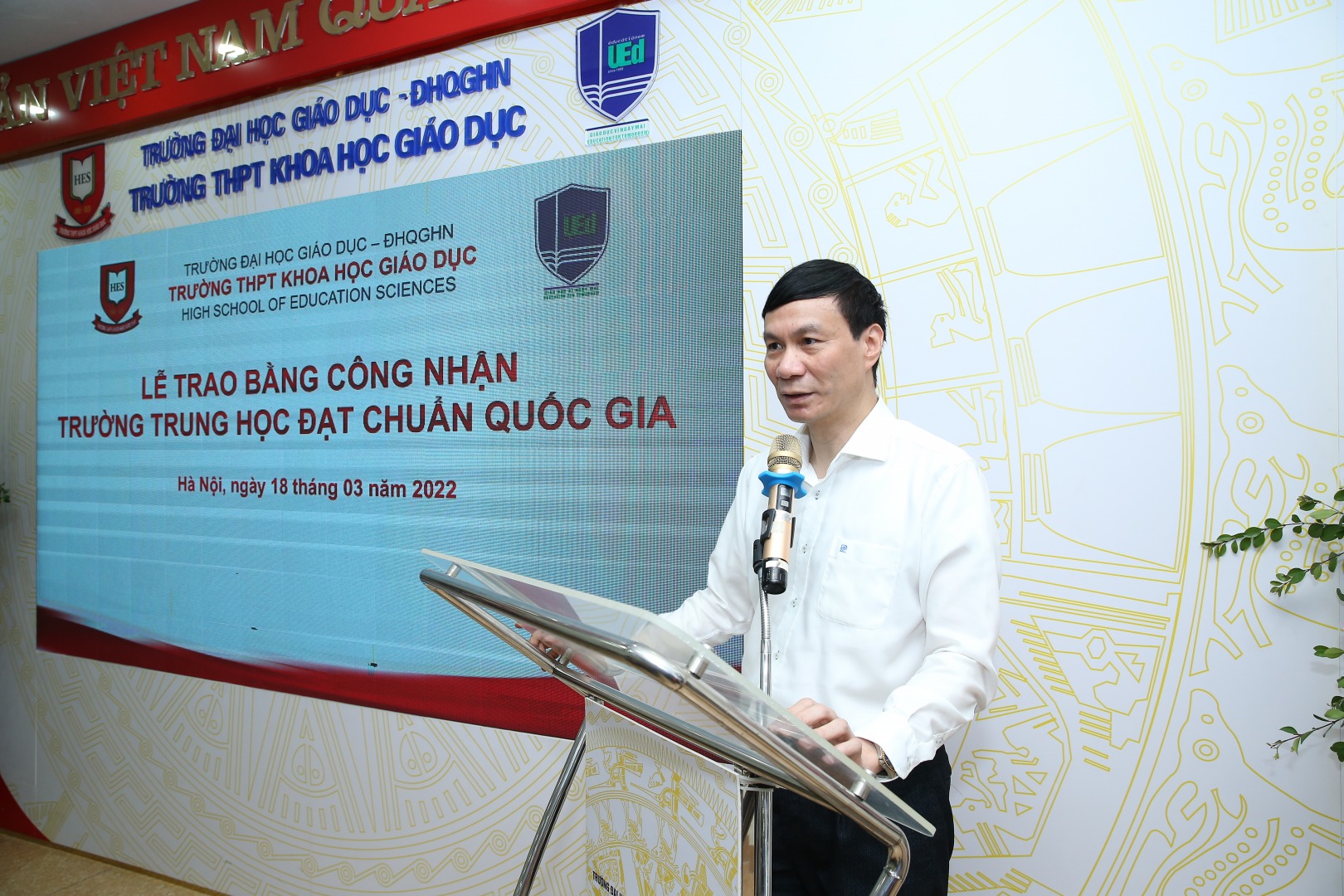 Prof. Dr. Nguyen Quy Thanh responded to congratulate, acknowledge and appreciate the school's efforts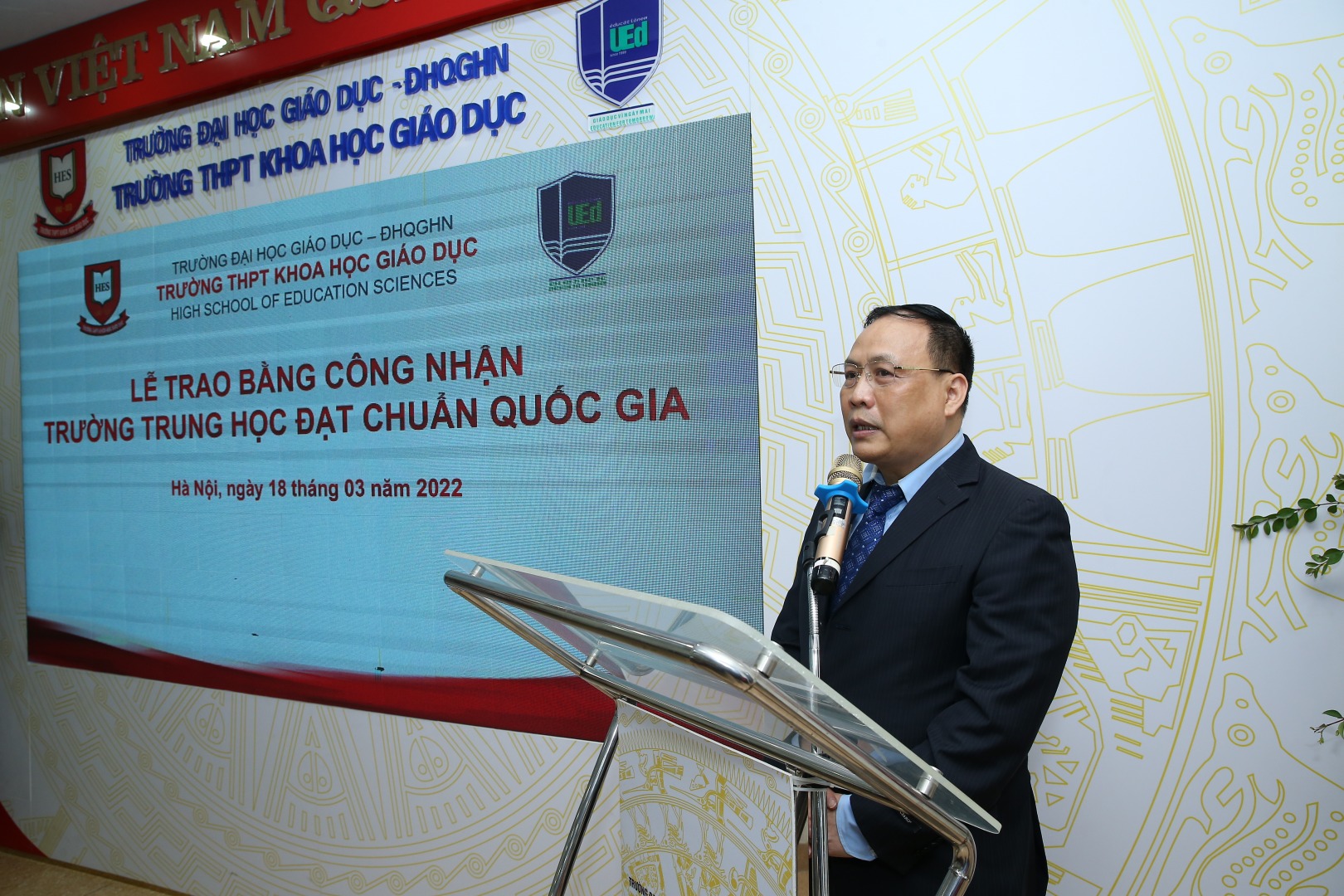 Prof. Dr. Nguyen Dinh Duc, on behalf of VNU, gave a speech to direct and orient the university's strategy in the following years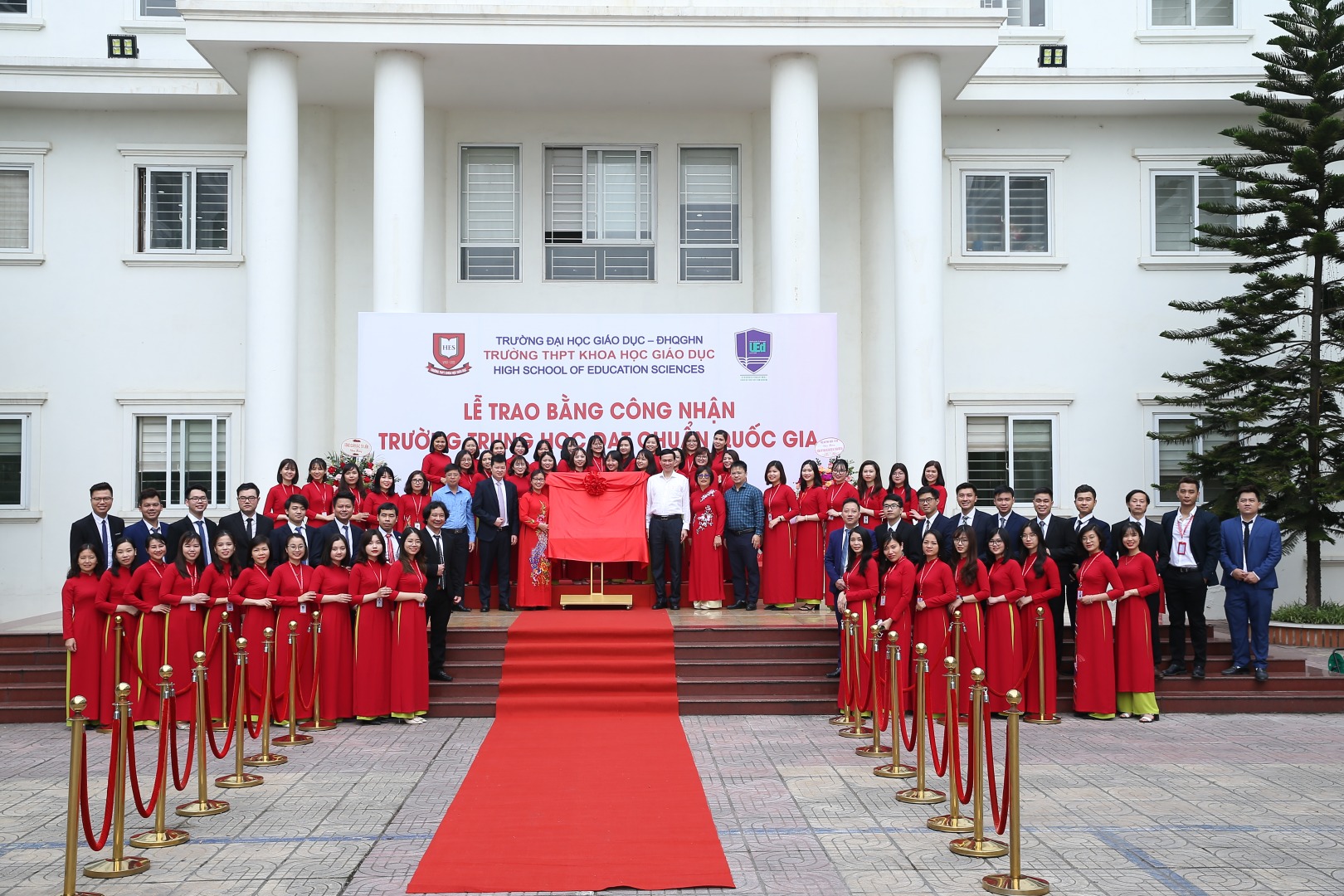 The result of receiving the National Standard High School Certificate is a great recognition and encouragement for the teachers and students of the school to make more efforts to build the school as a prestigious, reliable, well-qualifiedtraining center for human resources for today and in the future.