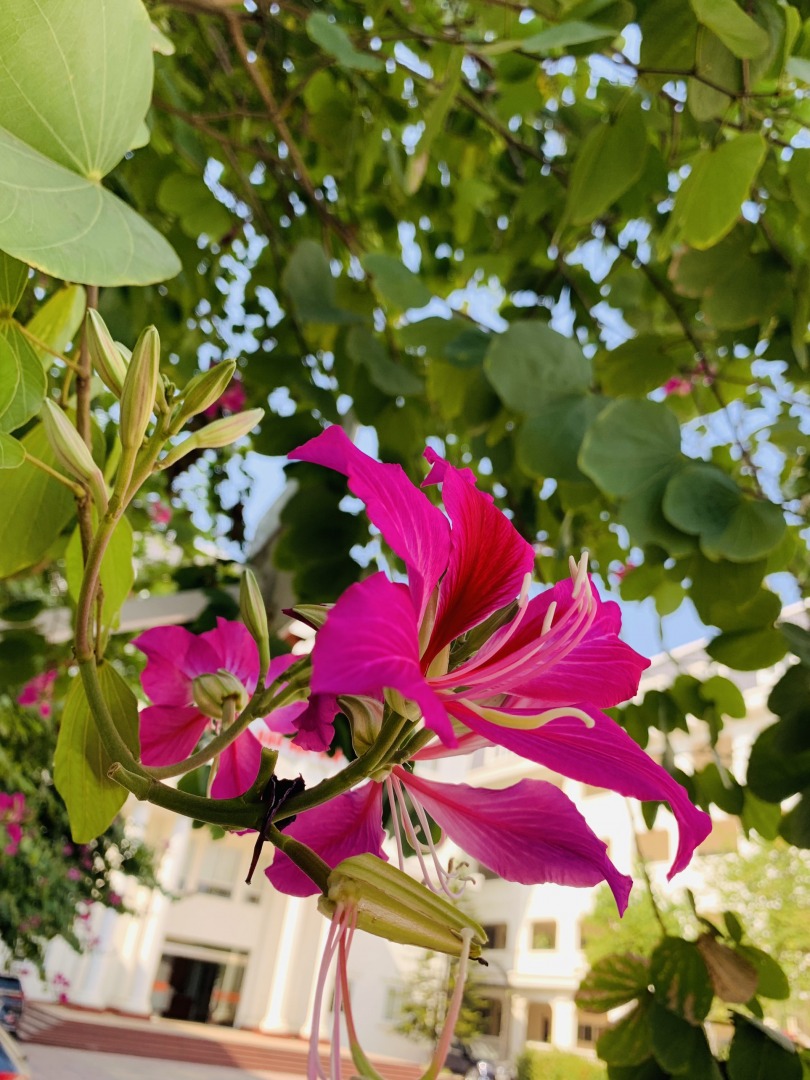 November has returned in the joyful atmosphere of the whole country towards November 20th. Today (November 18, 2021), the High School of Education Sciences solemnly celebrated the 39th anniversary of Vietnamese Teachers' Day by means of an in-person and online ceremony.
Attending were Prof. Dr. Nguyen Quy Thanh - Rector of the University of Education, Assoc. Prof. Dr. Pham Van Thuan, Dr. Nguyen Duc Huy and the heads of the Departments/Departments of the University of Education, the Board of Directors, and the teachers of HES.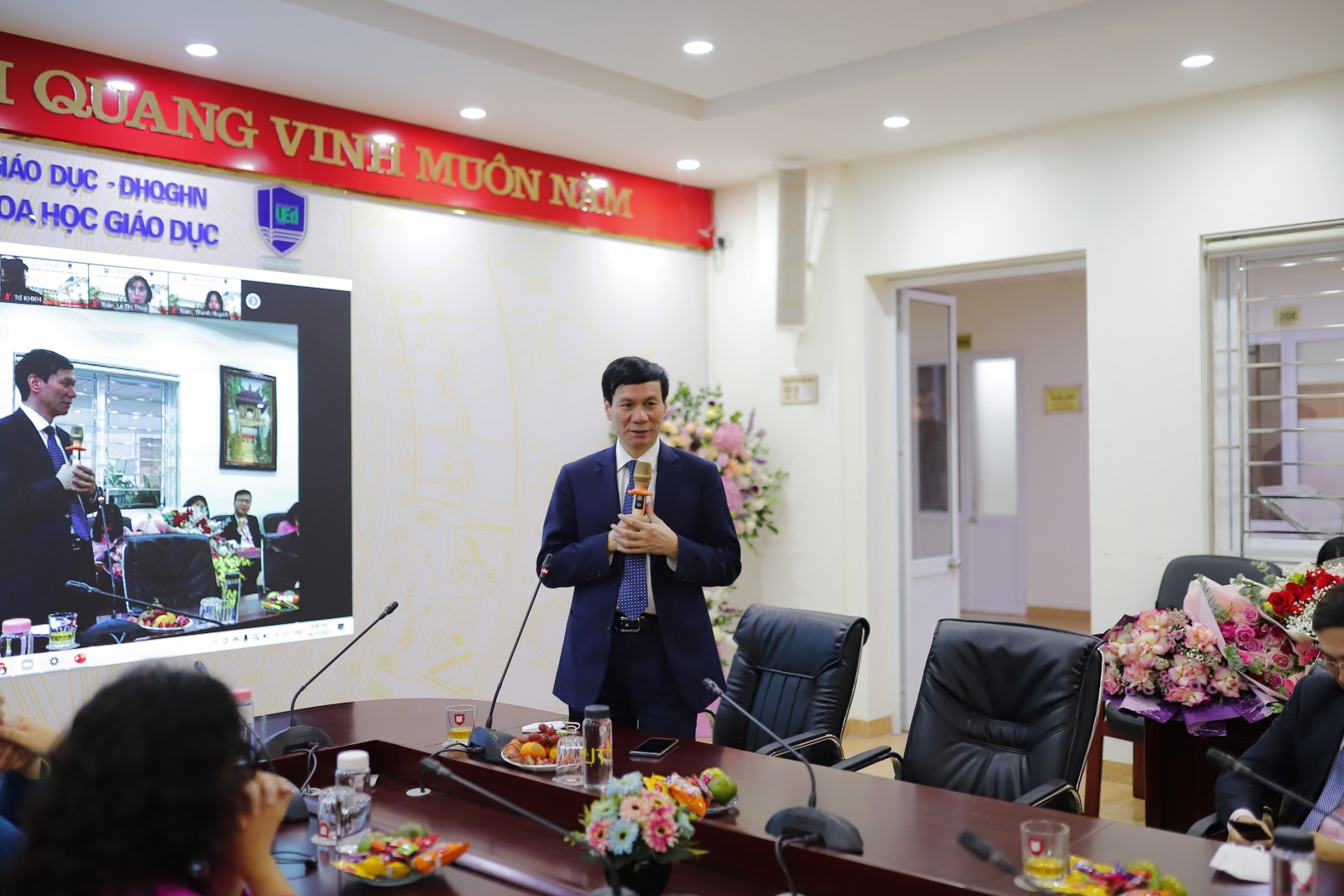 In the warm atmosphere of the ceremony, Prof. Dr. Nguyen Quy Thanh shared his enthusiasm for HES. He believed that with the collective effort, enthusiasm, and solidarity, HES would achieve many great victories in all activities, growing a stronger school that is worthy of the trust and love of all the leaders, teachers, and parents of students.
Following the speech of Prof. Dr. Nguyen Quy Thanh, Assoc. Dr. Nguyen Thi Huong - Principal of the High School of Educational Sciences made a congratulatory speech: "A great teacher is one who holds hands, broaden the horizons, and touches hearts."
HAPPY VIETNAMESE TEACHERS' DAY!