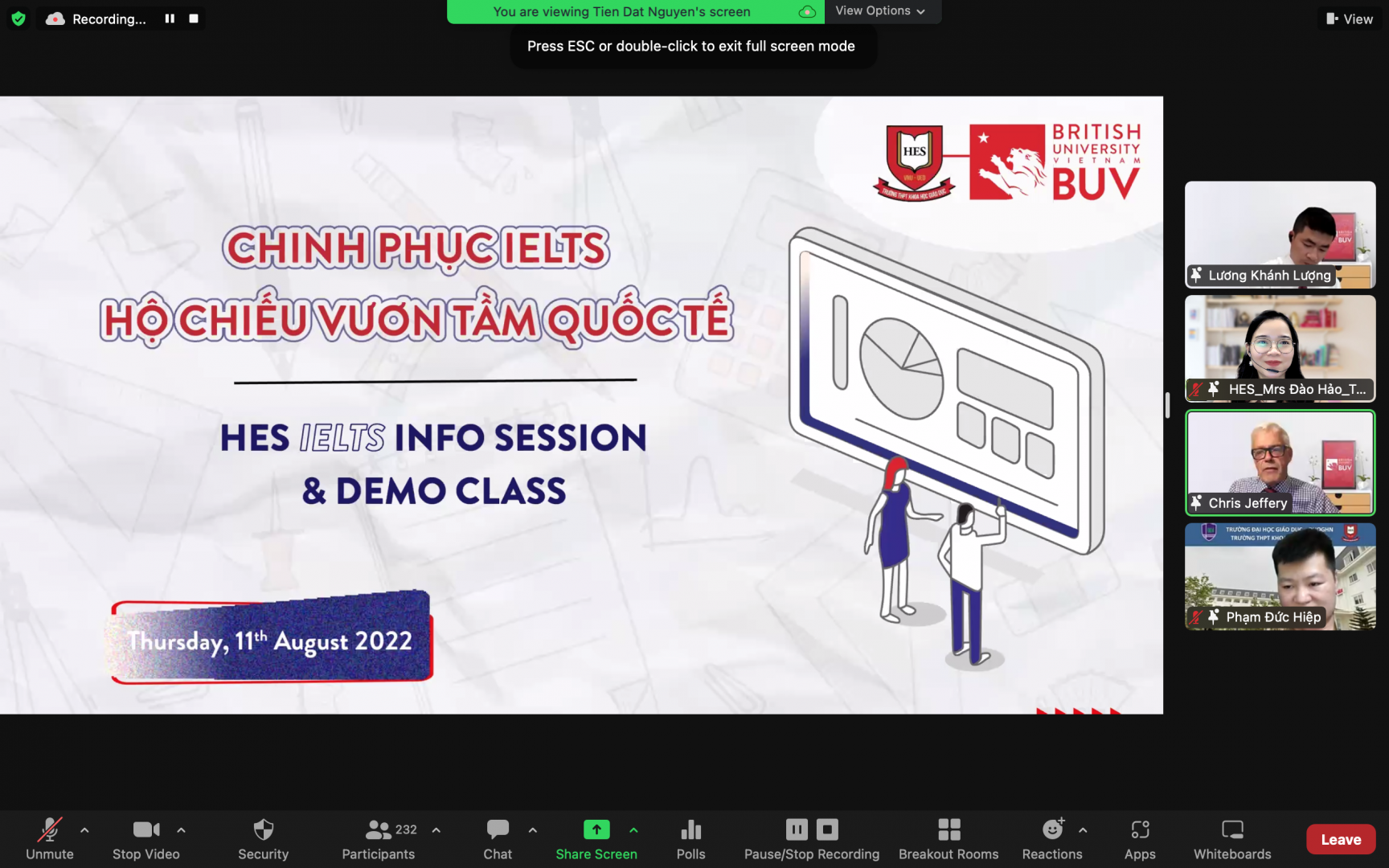 Within the framework of cooperation between High School of Education Sciences (HES) and British University Vietnam (BUV), on the evening of August 11, 2022, the two schools held an information sharing seminar "Conquer IELTS - Passport to the World" on Zoom meeting platform.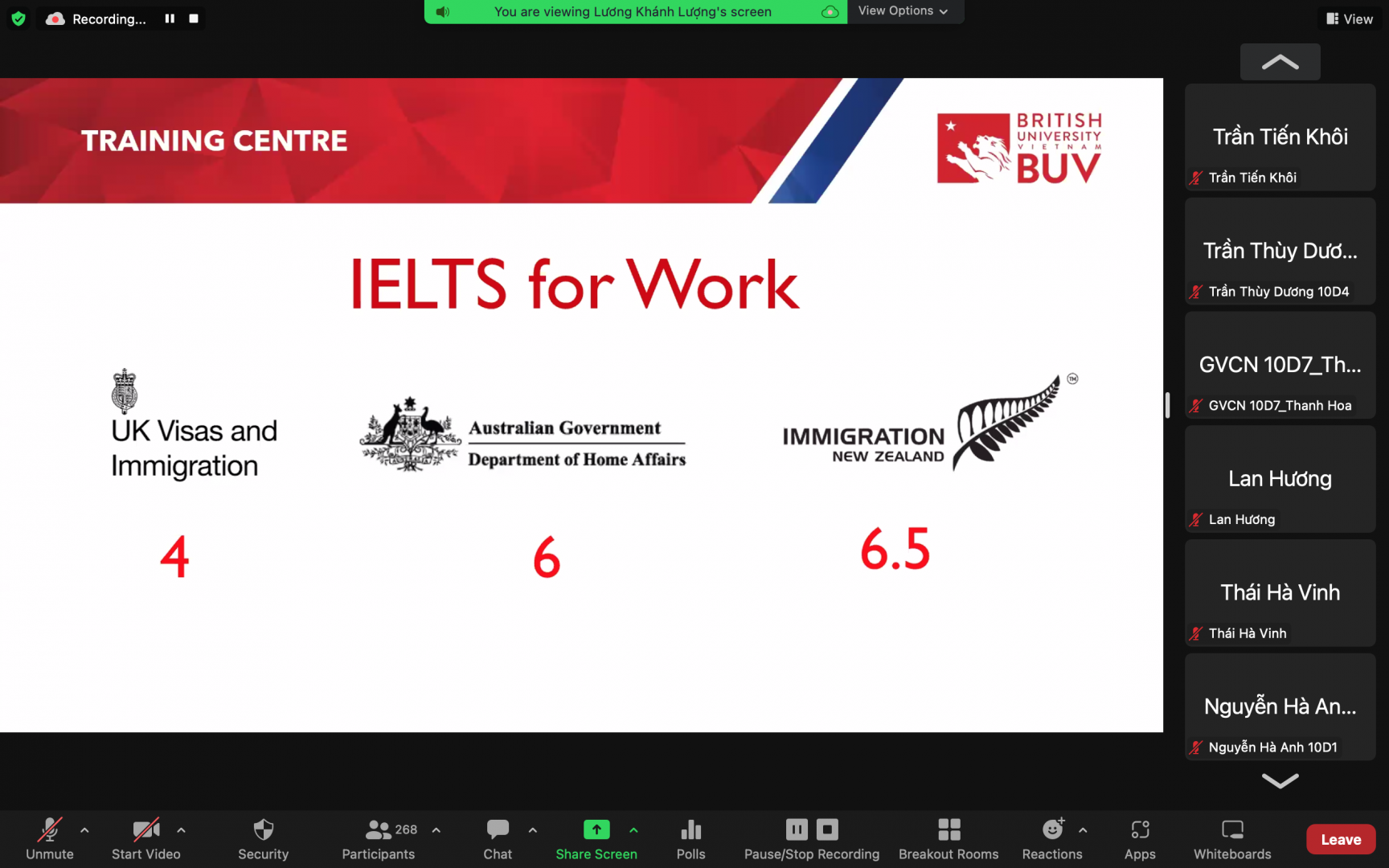 The seminar to provide information about the IELTS course in the academic year 2022 - 2023 at HES has attracted the attention and participation of many teachers, parents and students who are interested in the programs. IELTS simultaneously develops language skills and soft skills organized by HES and BUV.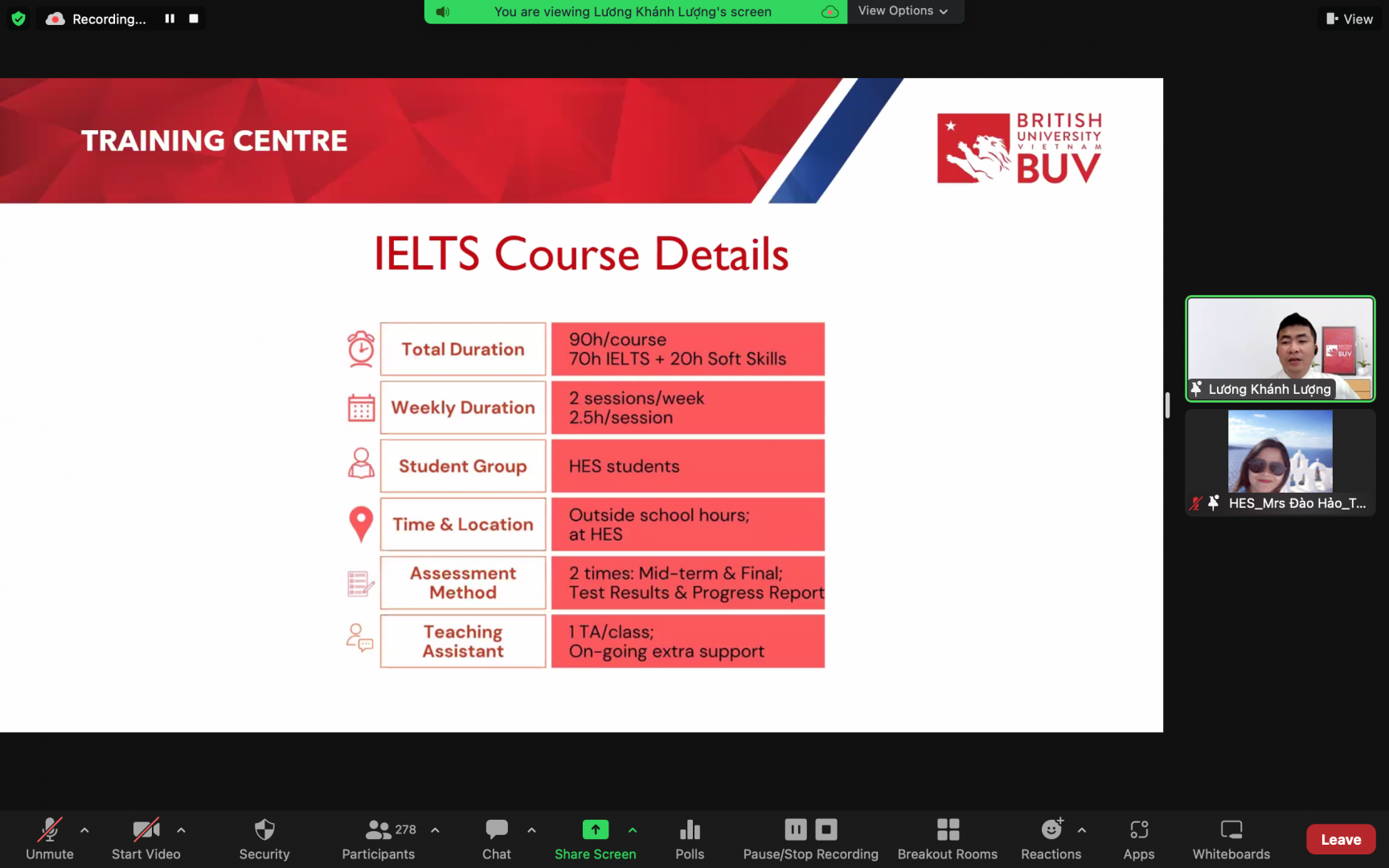 After the exchange of course information, HES students had the opportunity to participate in demo classes with native teachers who directly teach IELTS courses at the school, and at the same time get acquainted with the online learning management platform - Canvas. The sharing and demo lesson have brought a lot of useful information to the school's parents and students.