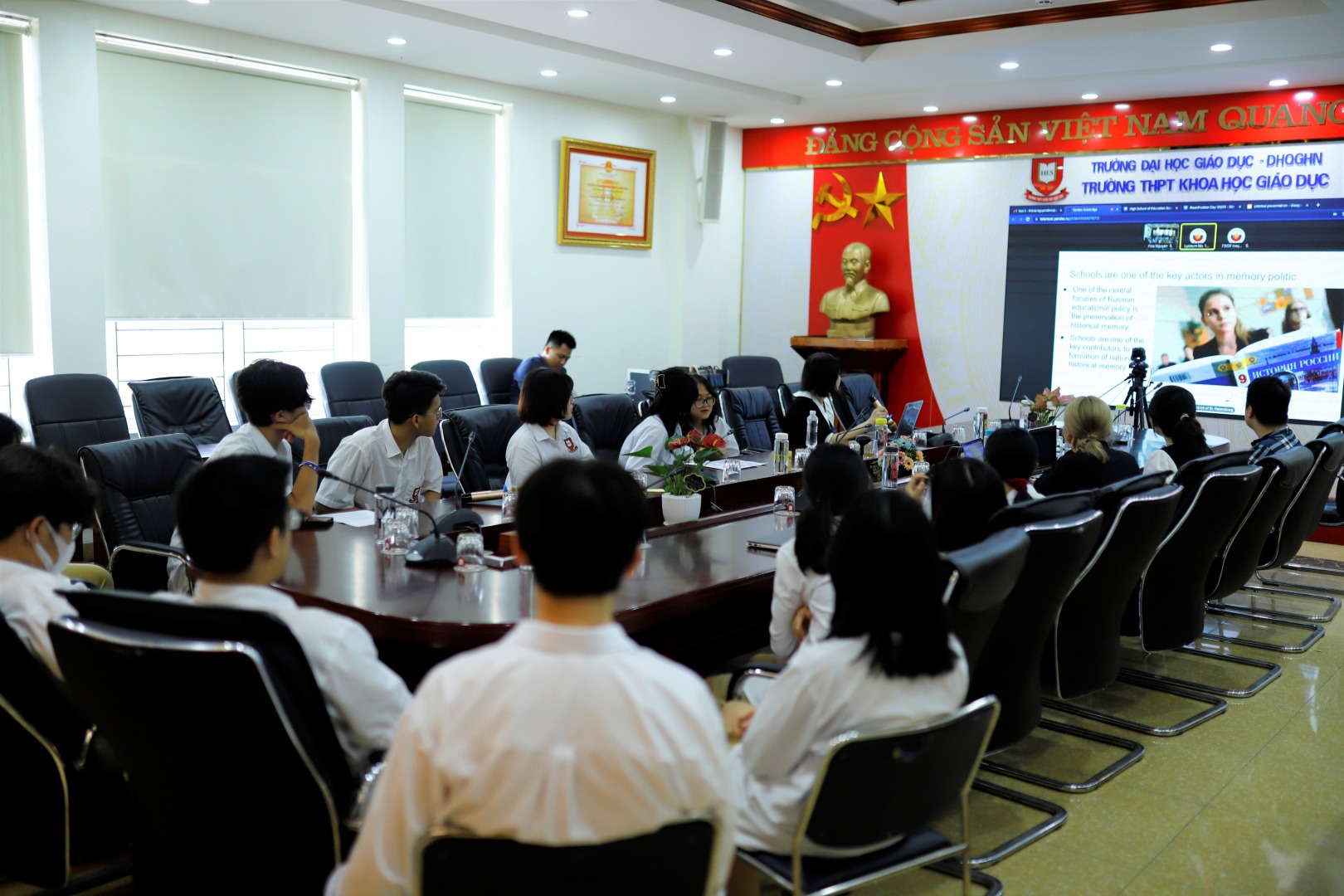 Based on historical justifications throughout the 20th century up to this moment, the relationship between Vietnam and Russia has been continuously reaping remarkable achievements in different fields. On the afternoon of May 16th, teachers were proud to take part in the historical exchange Vietnam - Russia with Huynh Khuong Ninh High School in Ho Chi Minh City and Lyceum № 144 School in Russia.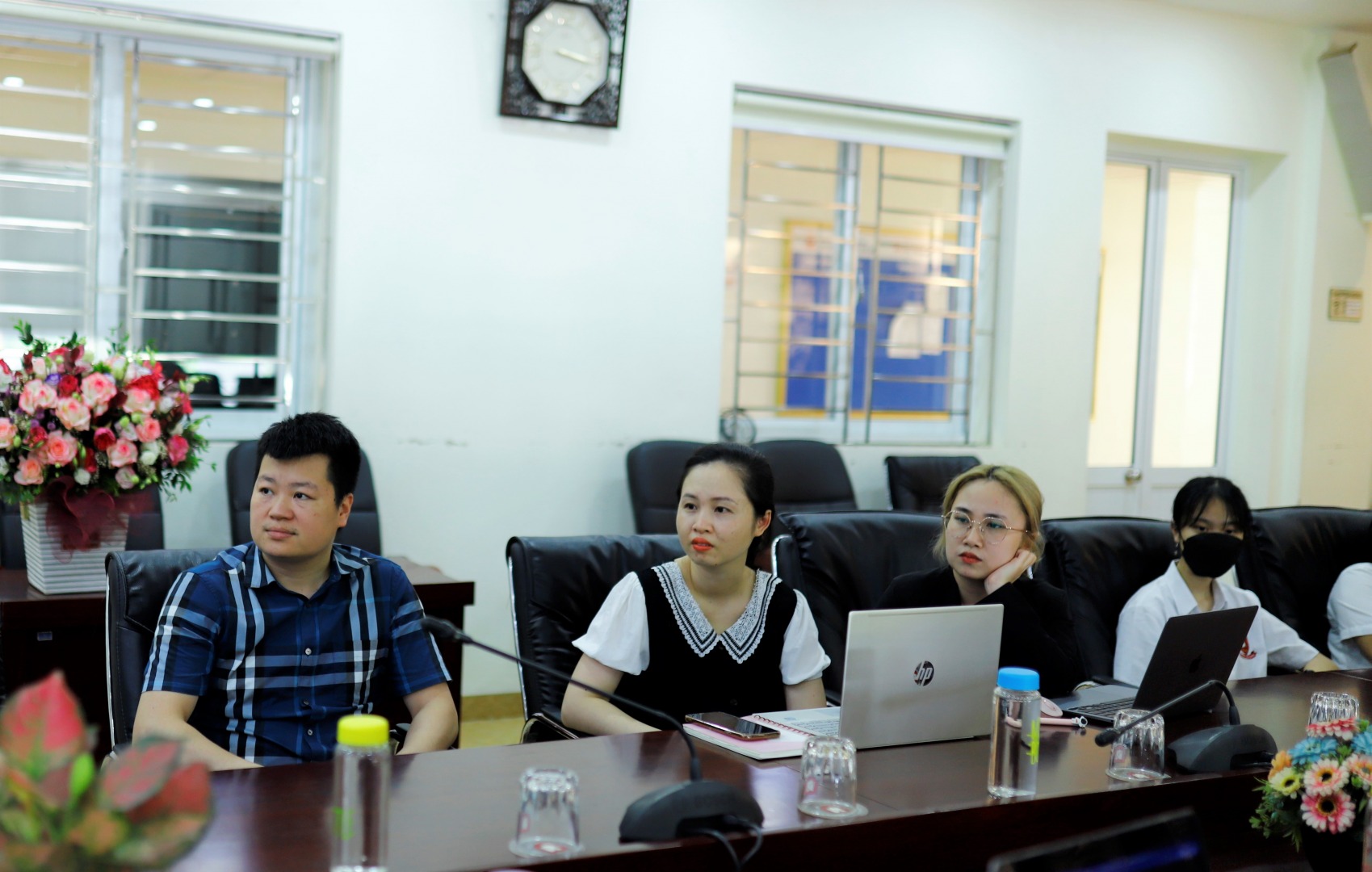 Serving as the opening number of the exchange was the welcome speech made by teachers and students of Lyceum № 144 school. Following that, Mrs. Nguyen Thi Hoa - The Representative of HES from Division of Foreign Language, had some sincere words of gratitudes and presented Russia the post card for the Victory Day. The song "Thời thanh niên sôi nổi" was also performed by Nguyen Thai Duong - a student in class 11D7 as a gift for Russia.
In the next part of the conference, Mrs. Vaits Karina Sergeevna and Mrs. Valkova Elizaveta Yaroslavovna made speeches about "International educational partnership of schools in solving urgent educational tasks" and "Formation of historical memory in history lessons and museum pedagogy" respectively. To end the school's sharing, Lyceum № 144 School presented the video with the idea: "We are true to this memory: school events and traditions".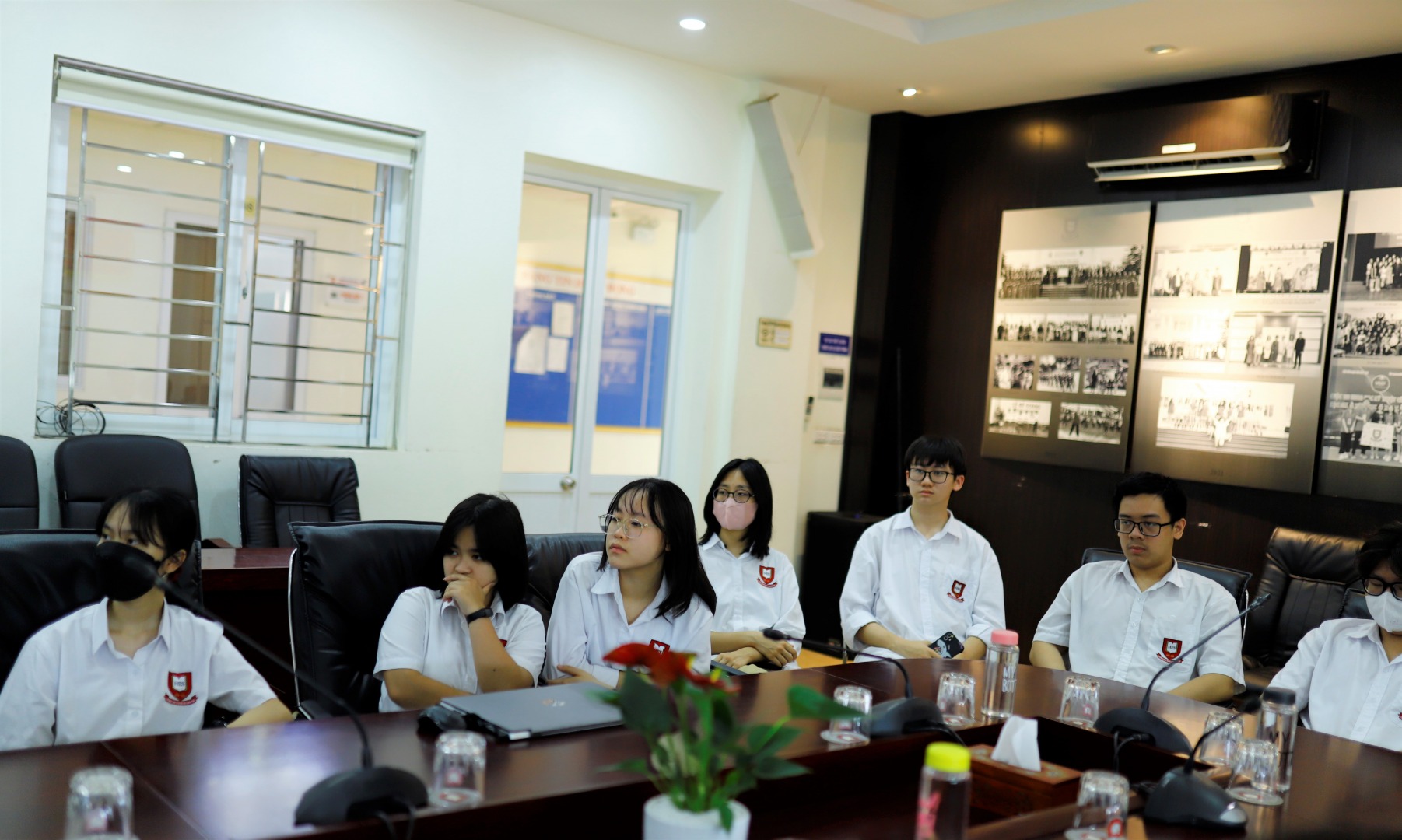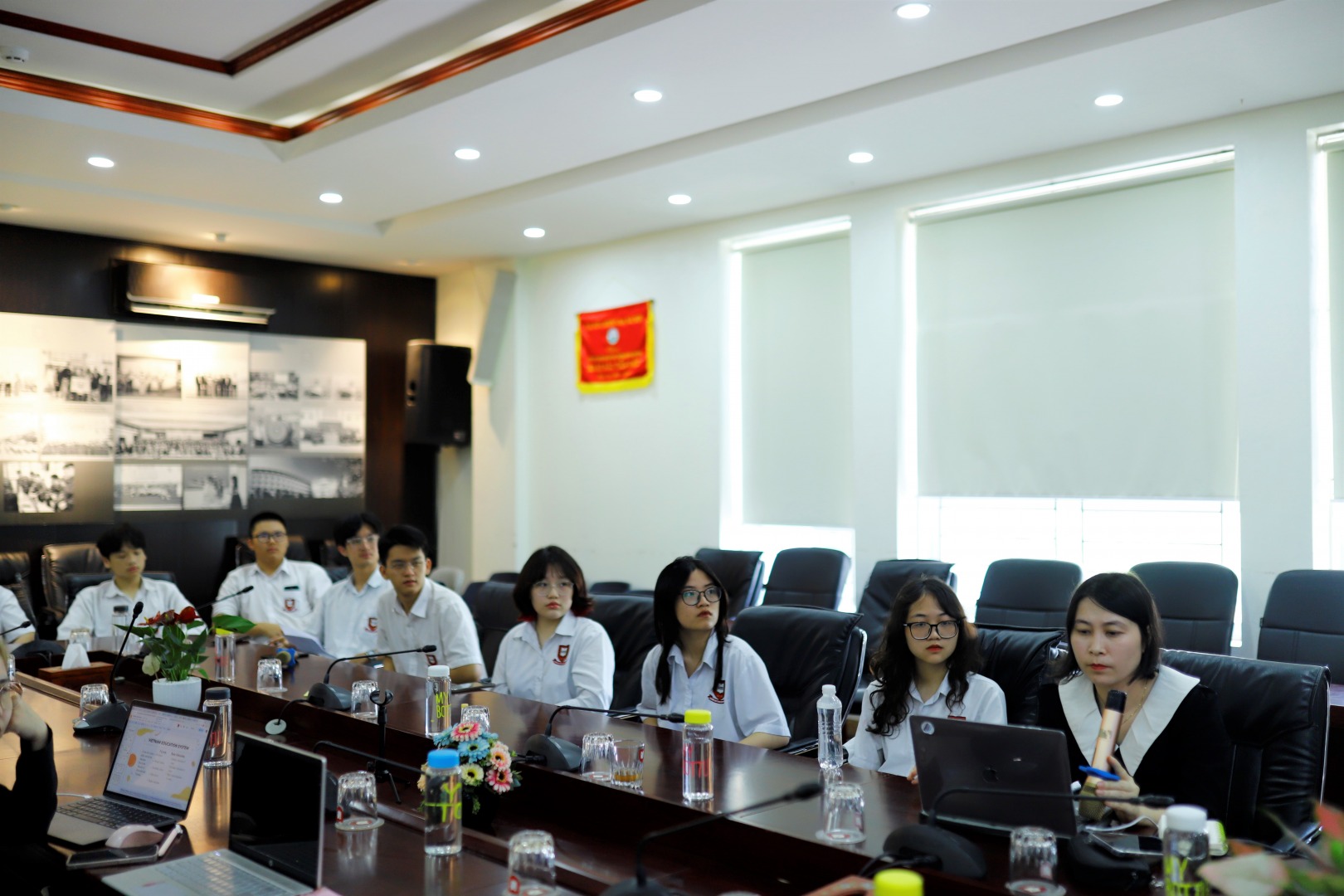 Besides Lyceum № 144 school's speeches, the sharings from teachers of Huynh Khuong Ninh High School also provided knowledge and experience to HES's students and teachers.
To immerse the atmosphere of the cooperative exchange, teachers and students from HES shared about school traditions, especially, Nguyen Quynh Anh from class 11D7 presented school achievements in the past few years. Moreover, student Nguyen Minh Phuong from 11D6 also made a presentation to introduce the history of Reunification Day - 30/04/1975. Besides that, there was the topic in incorporating history into the english curriculum presented by Ms Vu Minh Anh from Division of Foreign Languages.
The exchange has made a significant impression on all teachers and students about the work of preserving and protecting not only the heroic traditions but also the historical value. The exchange has created opportunities for HESers to interact with international scholars, as well as strengthen the bonds between the two countries.