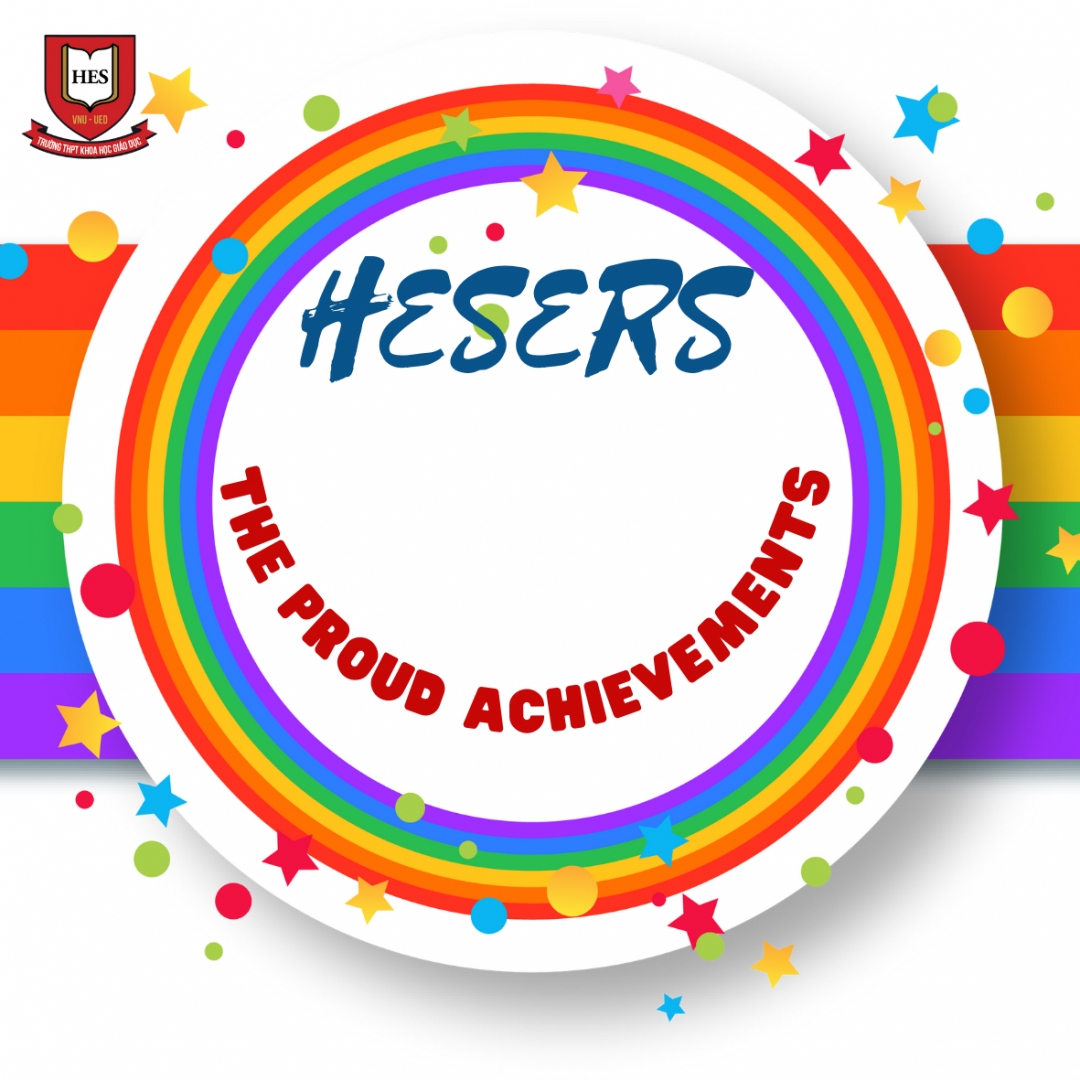 In March 2023, teachers and students of the High School of Education Sciences has obtained plenty of joyfulness which were the accomplishments HESers has achieved.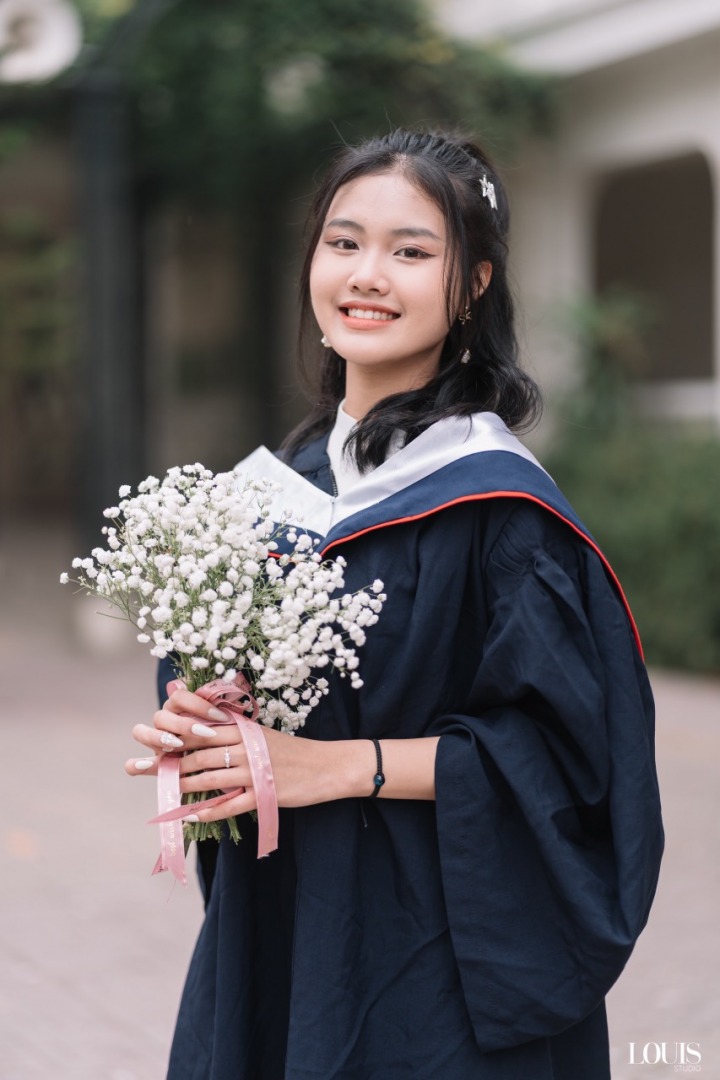 The National Excellent Student Team participating in the National Excellent Student Contest in the term 2022 - 2023 has achieved the Third Prize in Geography. Congratulations Ha Thuy Linh - Class 12A11 - a dynamic, earnest class monitor and a girl who always makes an impression on class and club activities.
HES participated in Vietnam Science and Engineering Fair for Secondary Students in the term of 2022 - 2023 with 2 projects attaining high achievements including a Second Prize and a Potential Prize.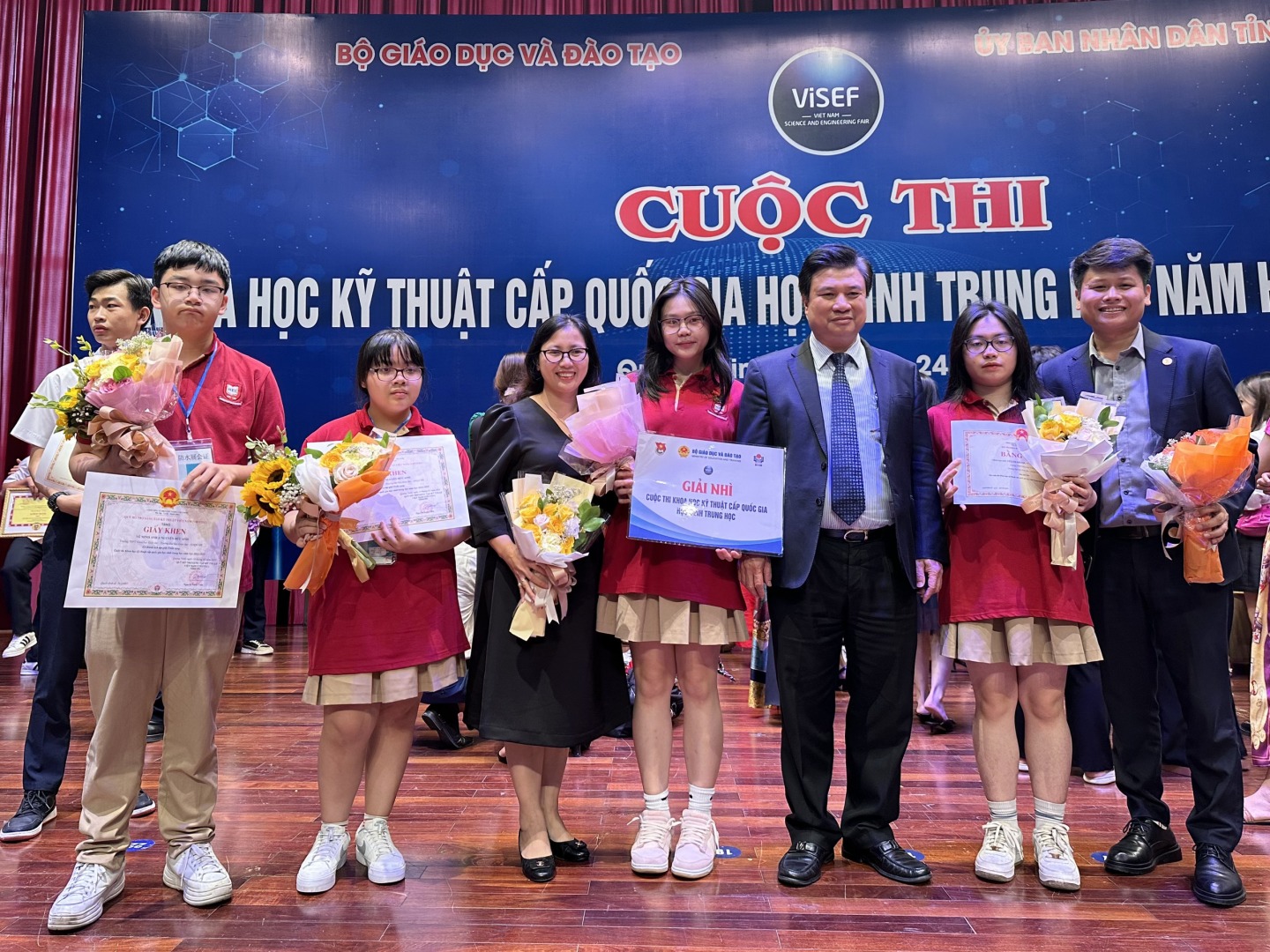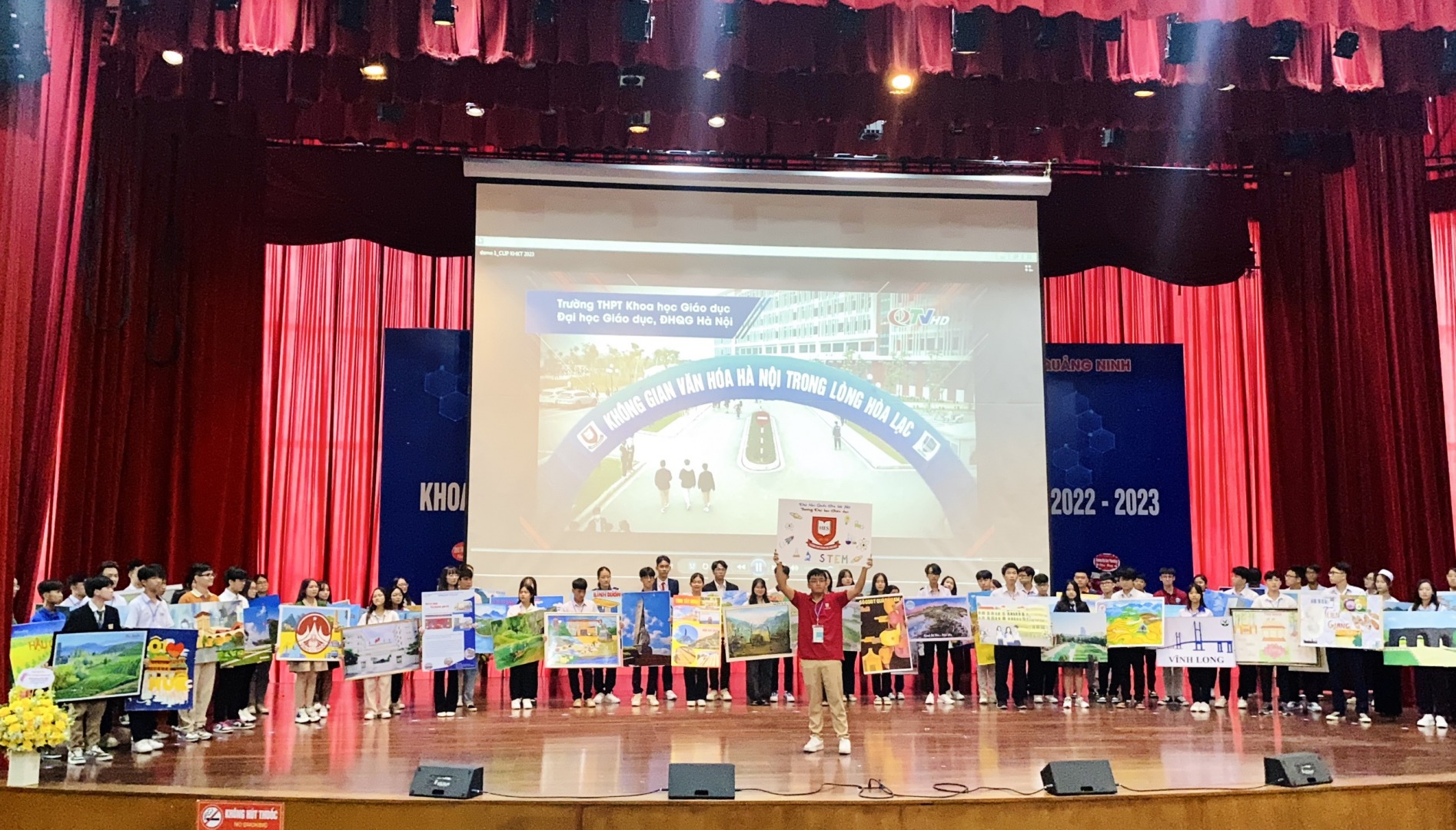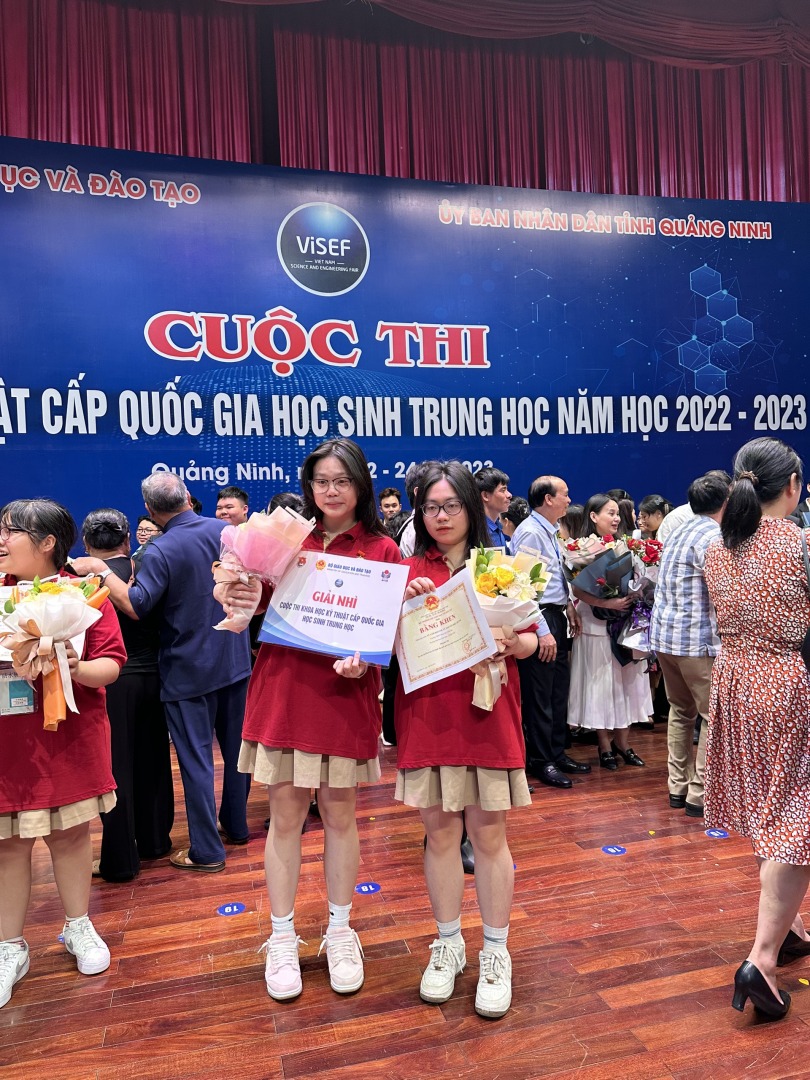 The Second Prize: Project "Study on adsorption of lysozyme animal protein made from chicken albumen on nano-silica and its application in antibiotic treatment and bacteria killing" - Biochemistry field, creators: Vu Lam Khanh - class 11A5 and
Vu Nguyen Dieu Quynh - class 11D6.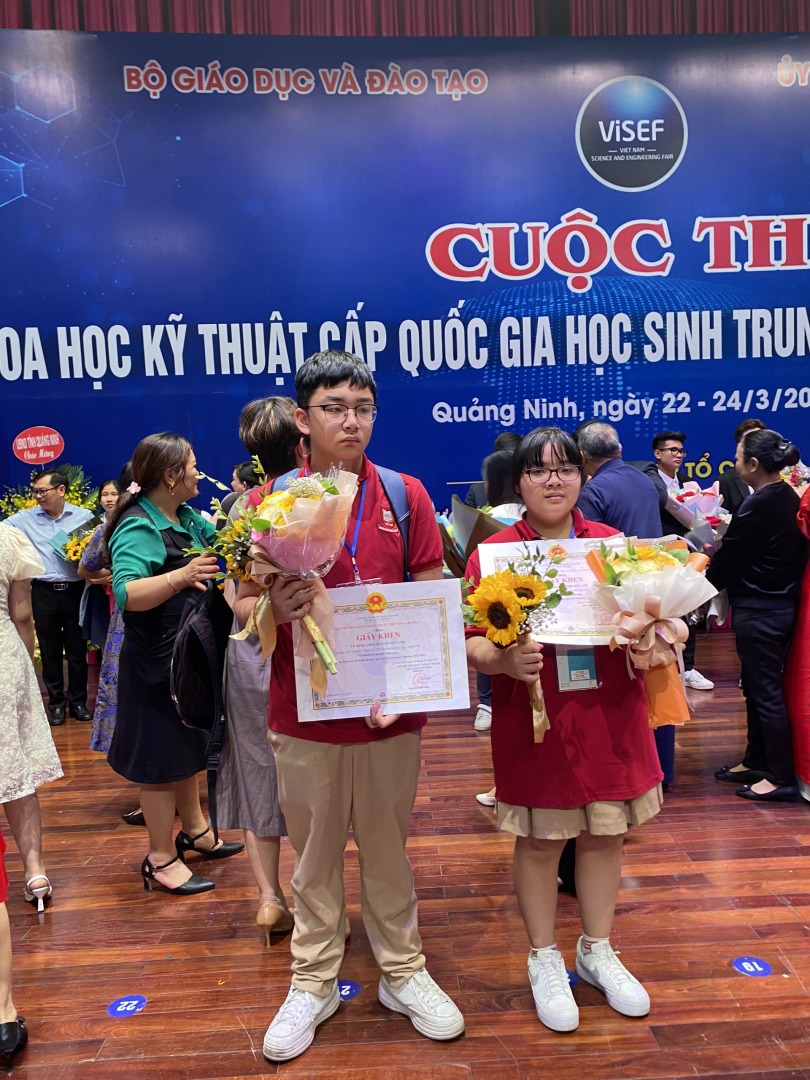 The Potential Prize: Project "Research on manufacturing and application of Graphene-reinforced heat sink cream in LED street lighting" - Energy: Physics field, creators: Vu Minh Anh - class 10D5 and Nguyen Duc Anh - class 10A9.
In the Olympic Contest for Schools in Bac - Nam Tu Liem Districts 2023, the High School of Education Sciences has joined the contest in Maths, Physics, Chemistry, History and Biology. HESers continued to affirm the efforts, innovative attitudes, creativity in the study and the training period with appreciative results.