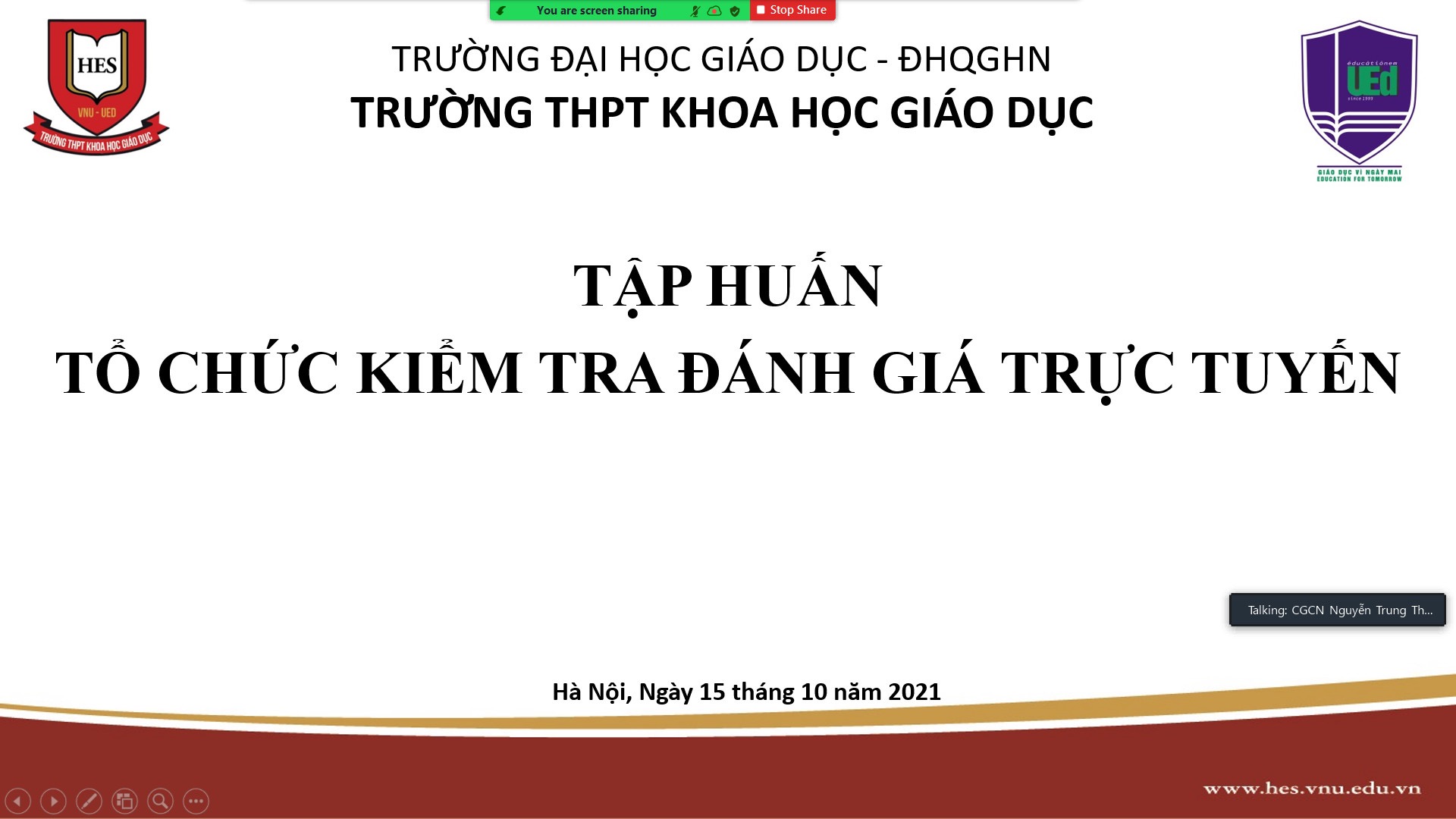 In the burgeoning pandemic circumstances of Covid-19, weneed to have specific and flexible plans for examinations and assessments according to theregulations, ensuring the safety in disease prevention in the school year 2021-2022.
This afternoon (October 15th, 2021), the High School of Education Sciences coordinated with FPT experts to organize an online assessment training for all teachers of the school.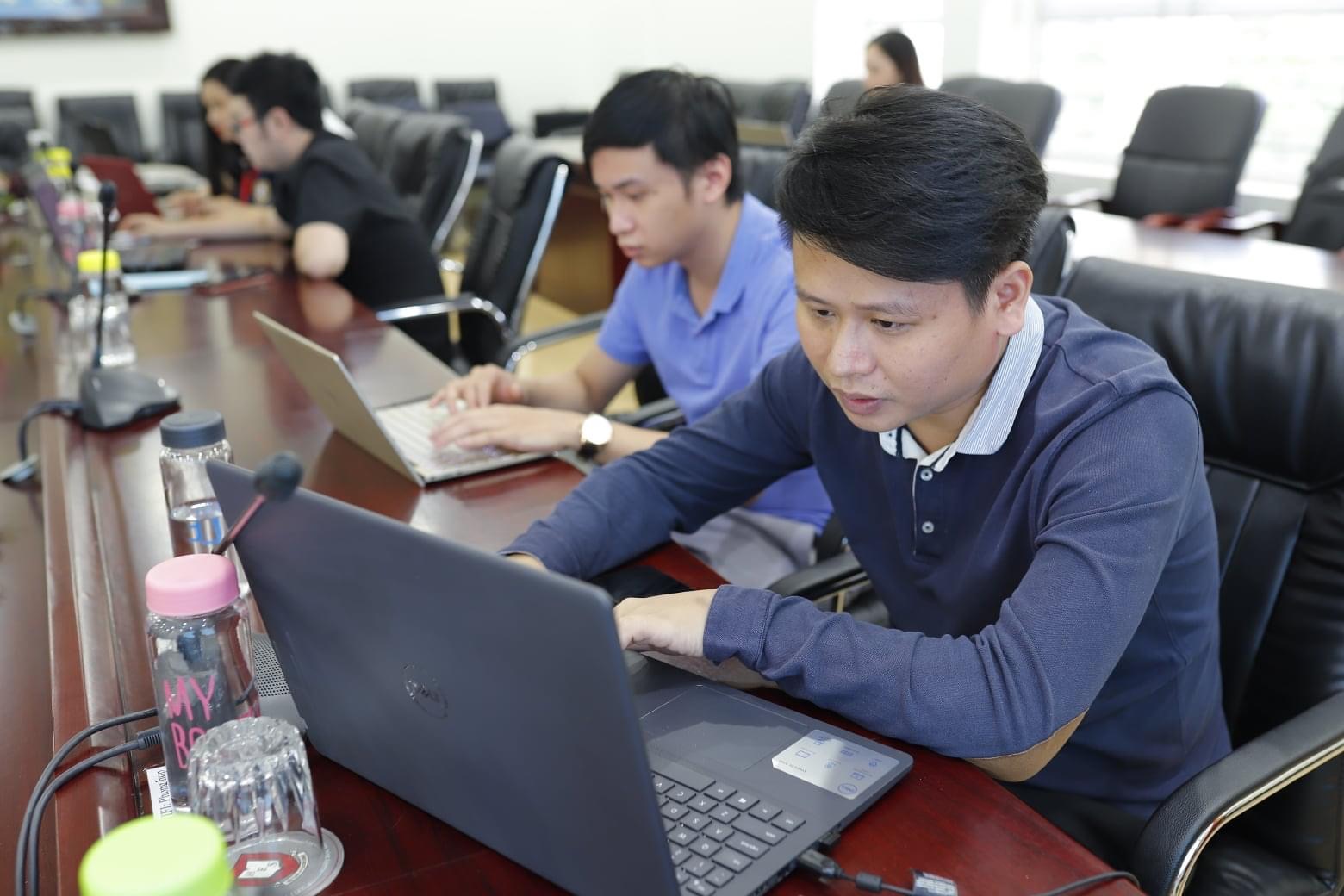 During the training session, Mr. Nguyen Trung Thanh - Dean of Office of Technology Transfer, Psychological Counselling, and Career Guidance - guided theteachers the techniques in organizing online assessment asfollows:
- Building exam format and exam matrix.
- Uploading questions and building question banks.
- Censoring exam questions.
- Creating Rubric to mark the exam.
- Having exam staff and organising online exams.
- Monitoring the tests, marking essays, collecting and analyzing results.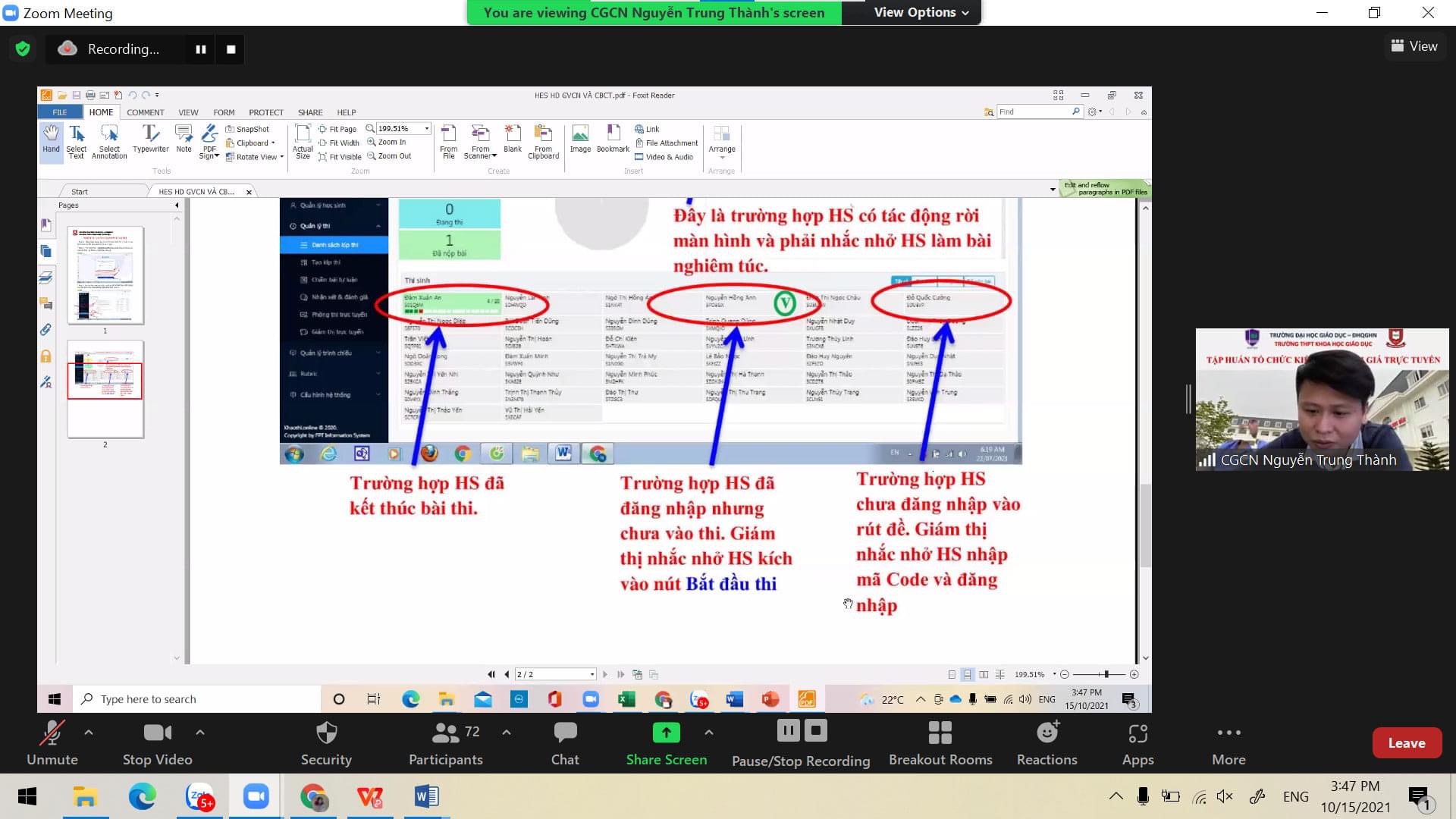 Teachers followed the instructions and then practiced on the computer. In the session, teachers exchanged ideas, raisedquestions, and shared theexperiences seriously, and the training came up to the expected results.