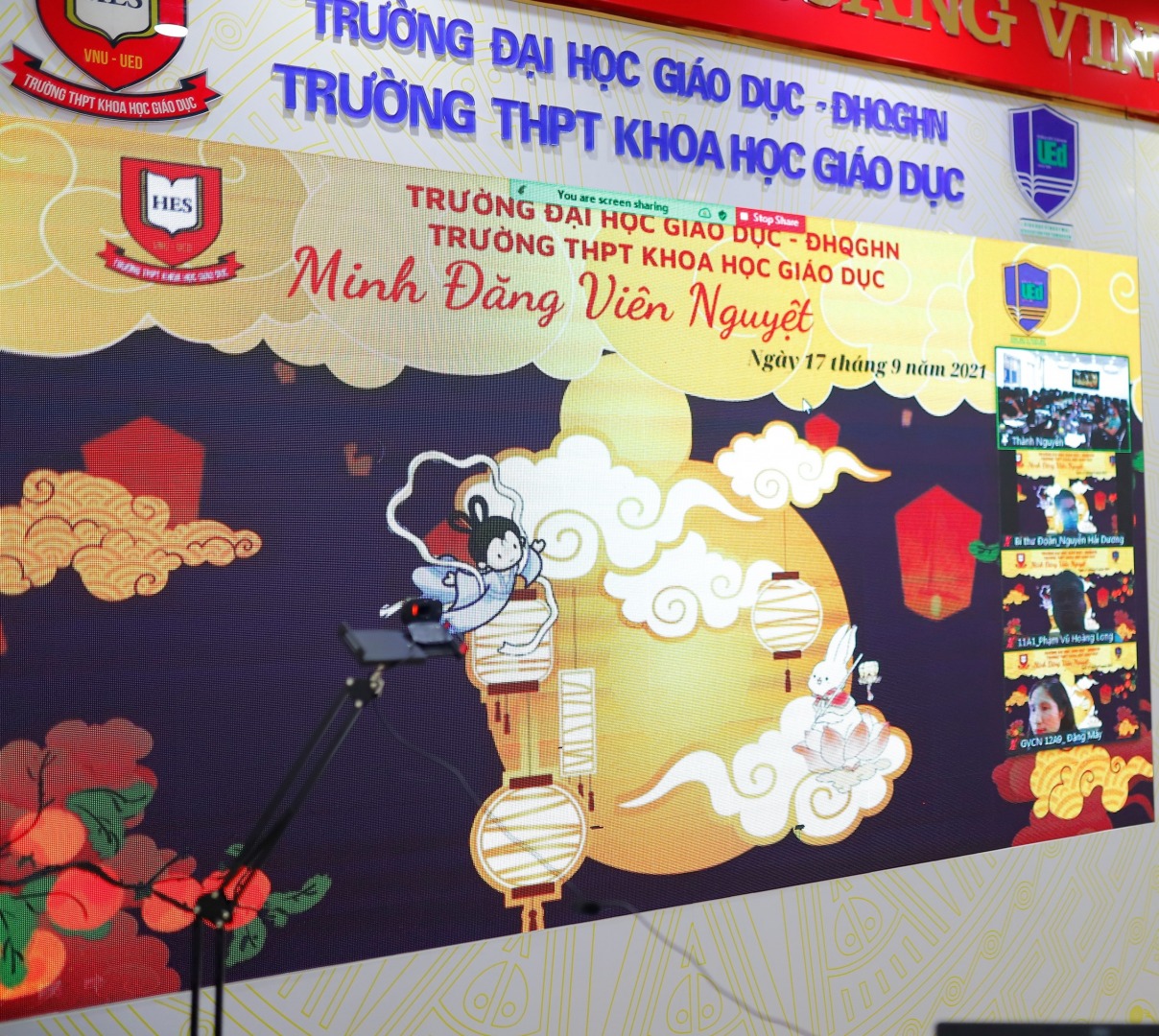 This afternoon, on September 17th, 2021, teachers and students of High School of Education Sciences had unforgettable moments longing for the results of the video design contest named "Mid-Autumn Festival - Bonds of Love" in the series "Minh Dang Vien Nguyet". The organizers are very pleased to have received quality products from the school's classes and clubs. Precious memories, hopes and meaningful messages have been conveyed through dedicated videos filled with dear images from the previous Mid-Autumn Festivals.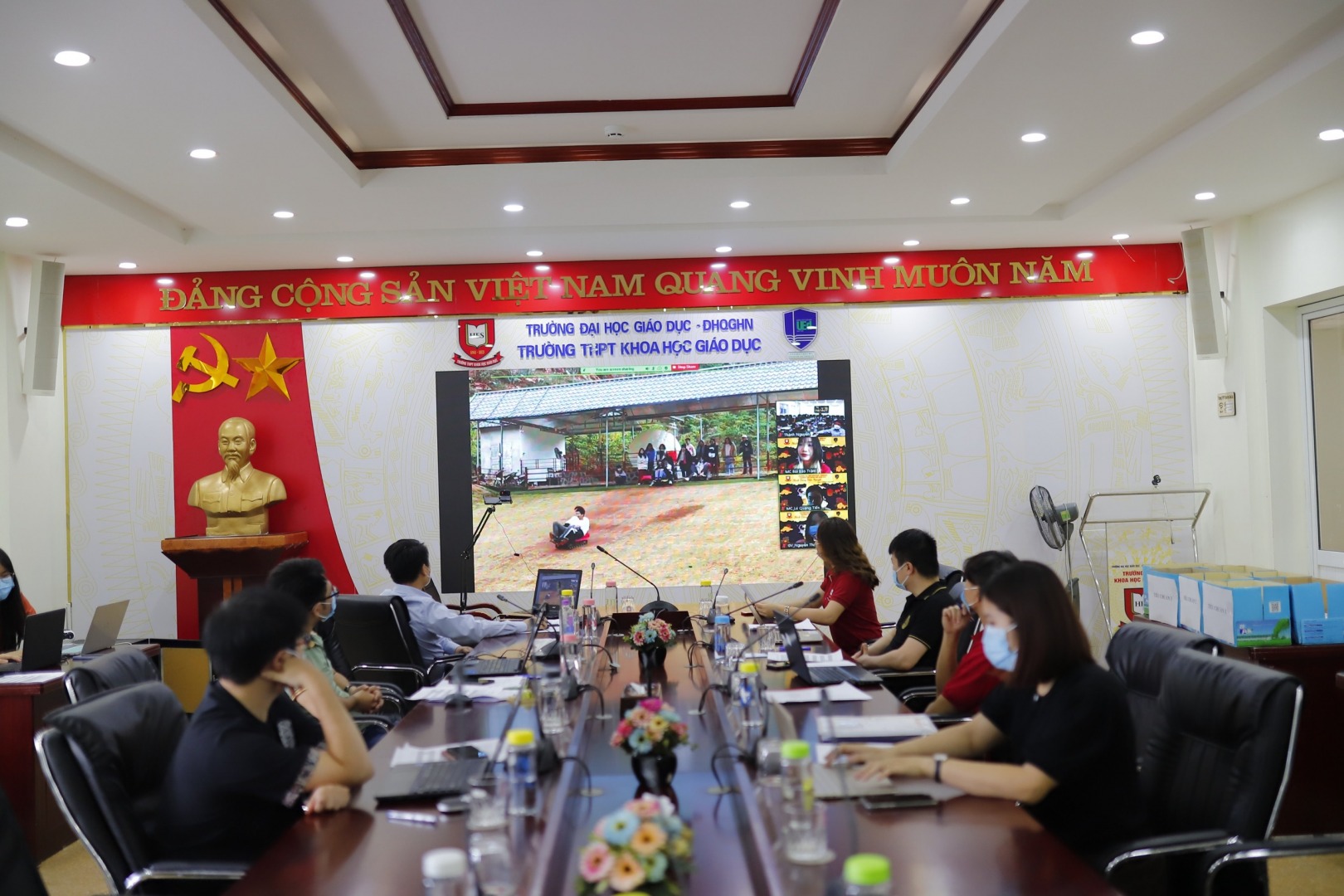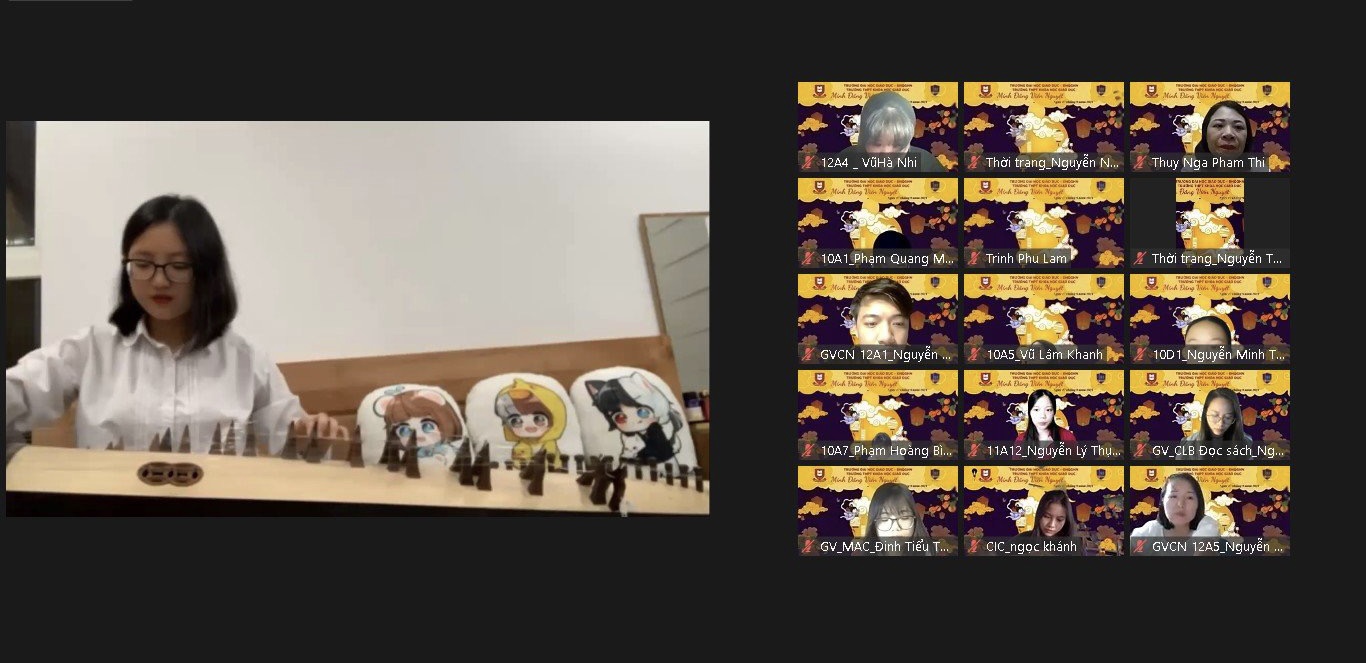 After a careful screening and grading process, the Organising Team have successfully selected the owners of the following prizes:
- First Prize: Class 12A4
- Second prize: CIC Club, class 11A9 - 11A10 - 11A12
- Third Prize: Team 11A5, Group 10D1, Football Club
- Consolation Prize: MAC Club, Martial Arts Club, Music Club, Class 10D5
- Audience Favorite Prize: Science and Technology Club
- Impression Award: Media Club
- Creative Award: Creative Arts Club
- Prospect Award: Fashion Club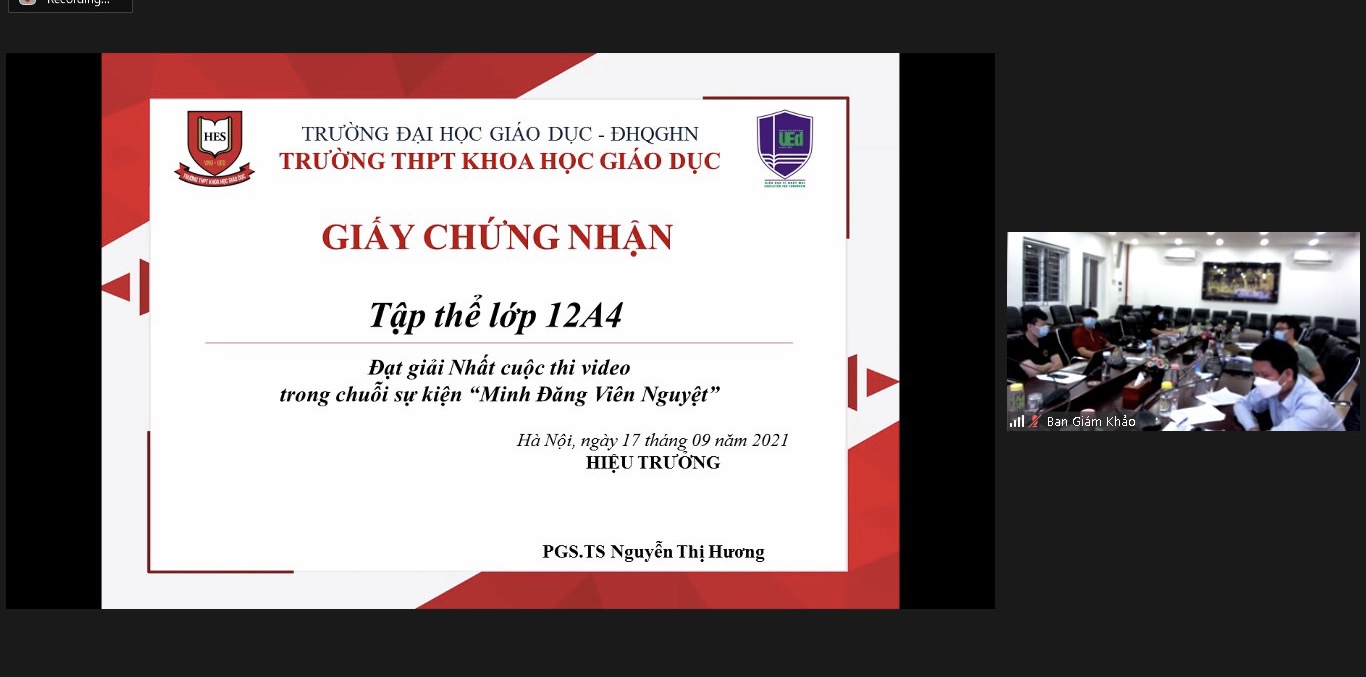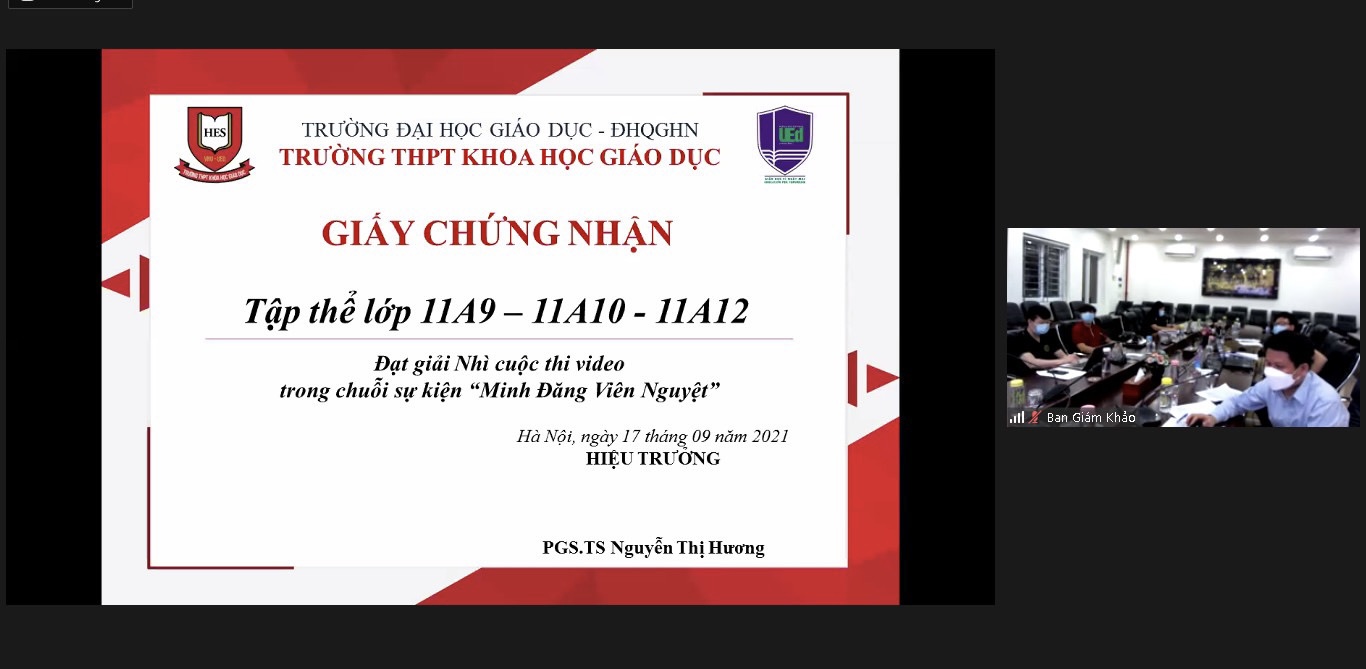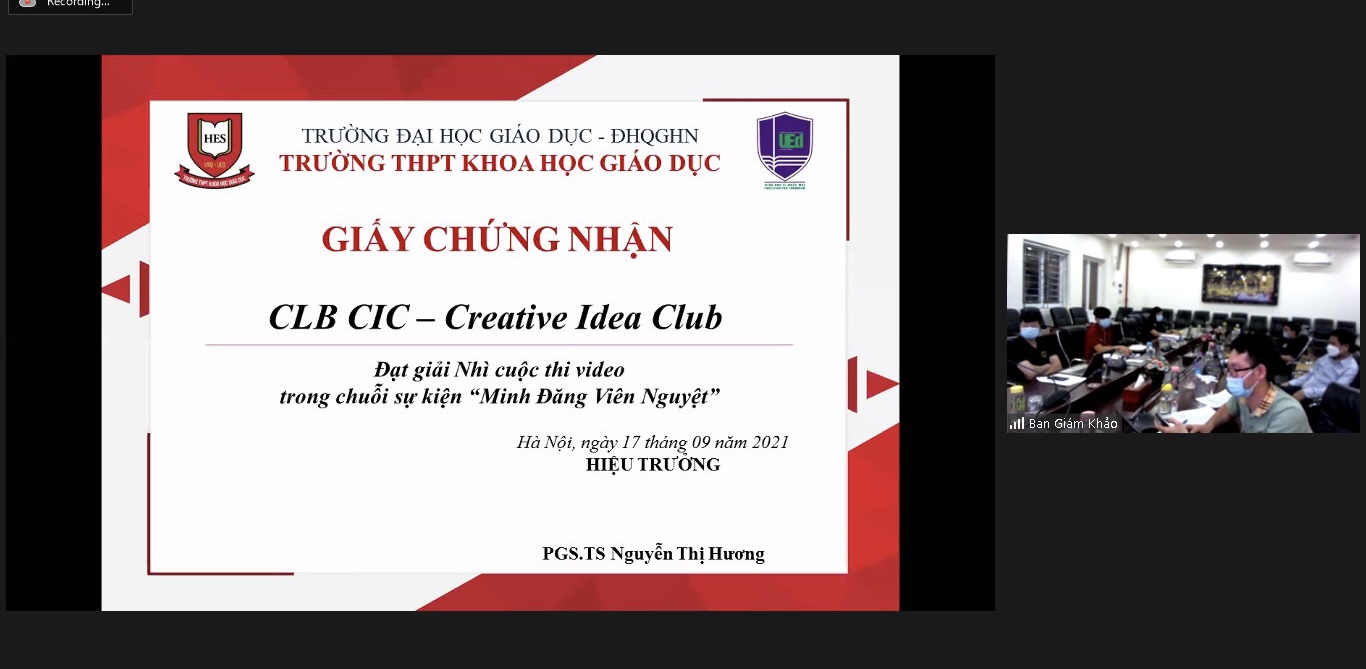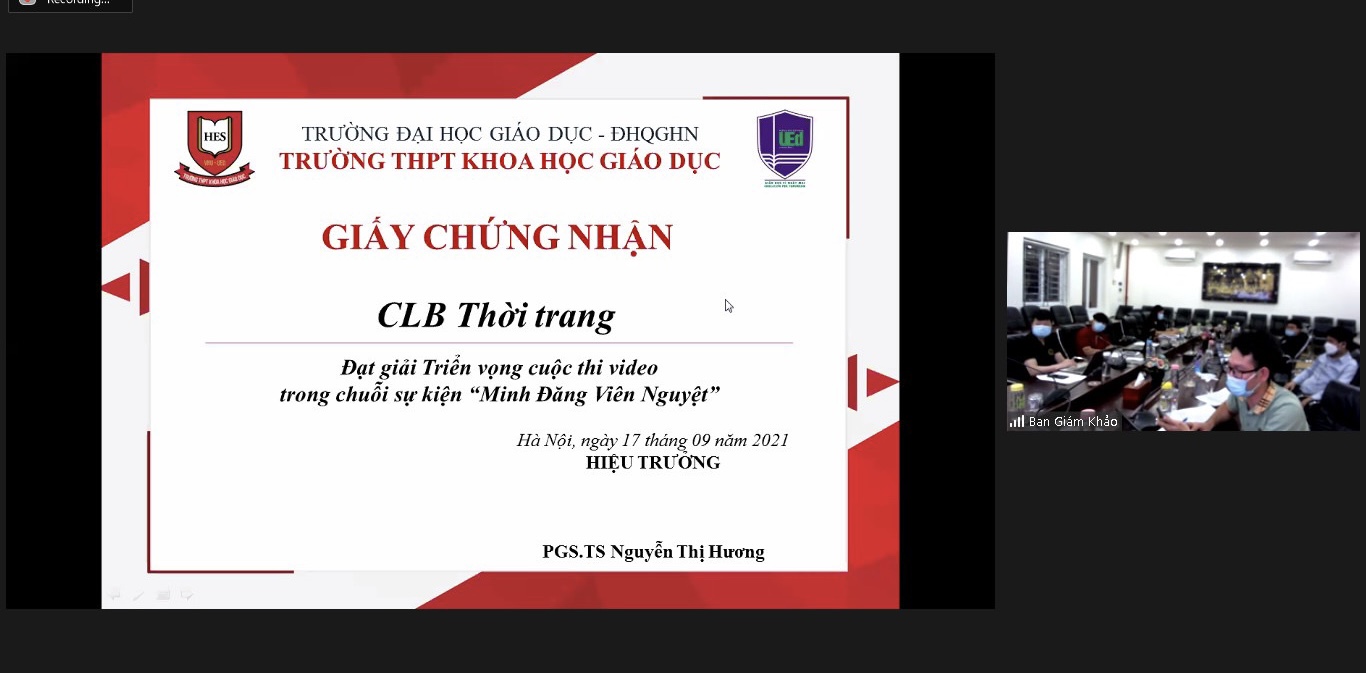 Congratulations to the classes and clubs that have won the awards. The organizers believe that all the candidates deserve the best prizes for their efforts and spirits. Wishing all HESers a happy, healthy and loving Mid-Autumn Festival to make this year's festival special in its own way.