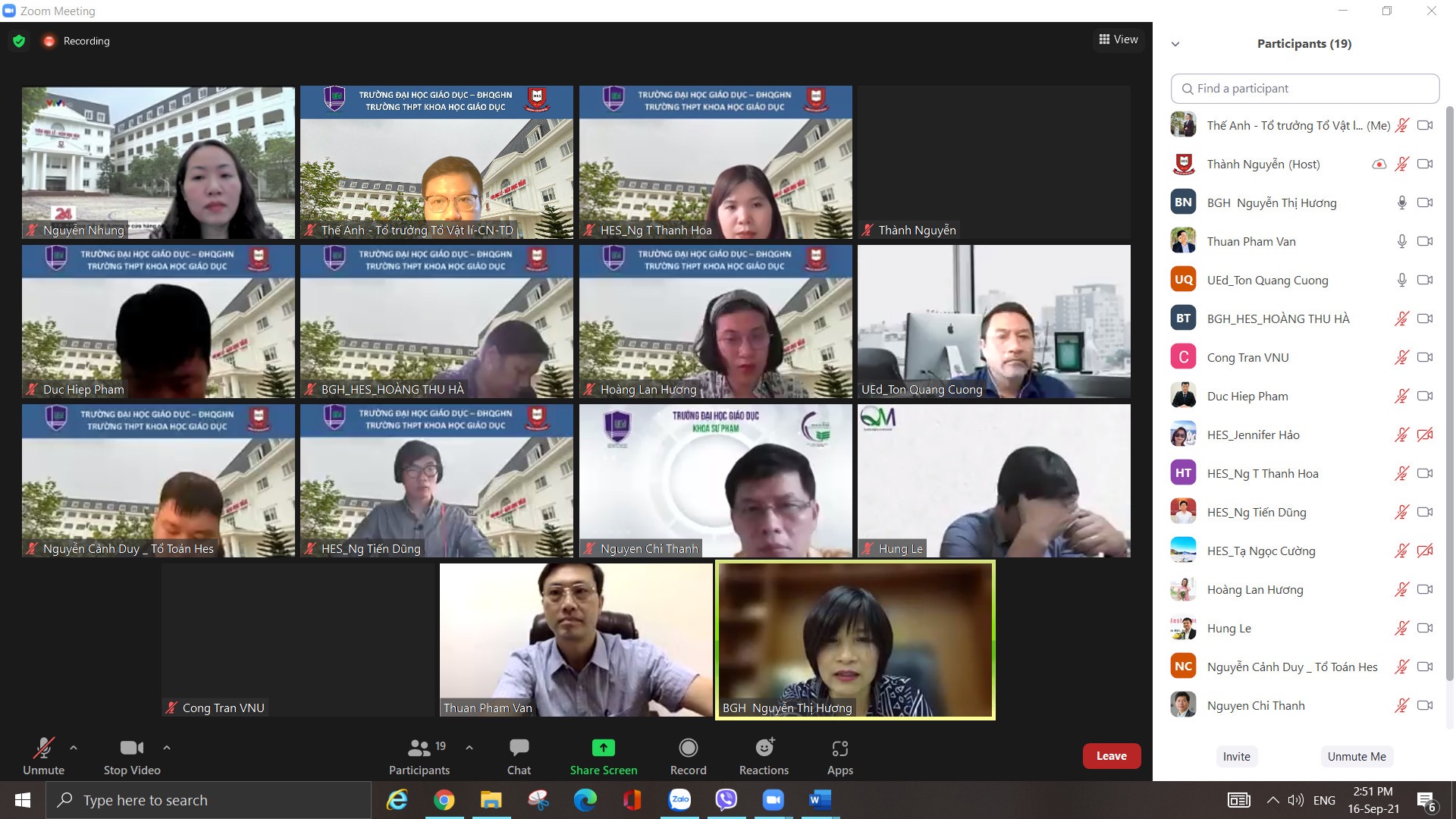 The High School of Educational Sciences is a high-quality practical public school affiliated with the University of Education - VNU. With this model, HES has many advantages in accessing modern educational technologies, absorbing the results of researches in educational sciences, working with experts in the fields of educational and teaching methods,educational psychology, teachingassessment and evaluation,and quality management. This is not only a favourableenvironment for HES teaching staff to enhance their teaching methodology, but it also opens up the best learning opportunities for students. HES also creates an ideal environment to practice and accumulate professional experience for students of the University of Education.
Over the years, HES and faculties in the University of Education have maintained a close, regular, and effective connection. With new changes in the social context and inevitable shifts taking place in the field of education, HES and the faculties of the University of Education couldclearly see the importance of this strong connection.
On September 16th, 2021, the School Board had a meeting with representatives of the faculties of the University of Education, to summarize the activities implemented in the school year of2020-2021 and continue to develop newplans for the 2021-2022 school year. In this school year, there will still be a number ofchallenges. The University and faculties would like to work towards a closer, synchronous and more effective connection in terms of internships,counselling activities on school psychology and career orientation for students of the High School of Education Sciences, to enhance professional exchange andtraining to improve team capacity, and to actively cooperate in the field of digital transformation and inspection and quality assurance.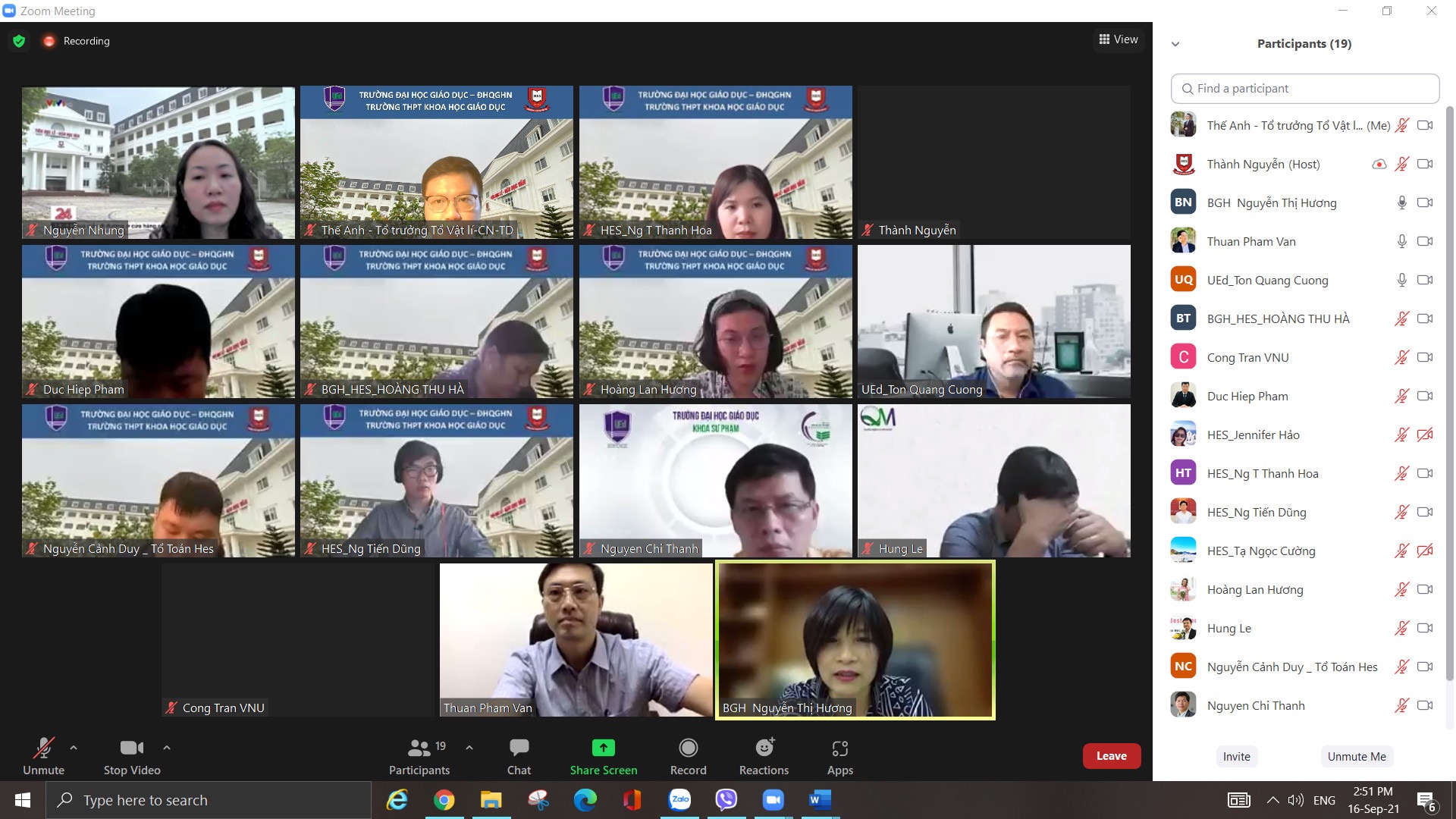 With the attention of the leaders, the companionship of teachersin HES with prestigious scientists of the University of Education, and the passionate working spirit of the teachers of the High School of Education Sciences, we believe that the 2021-2022 school year will be a successful school year.