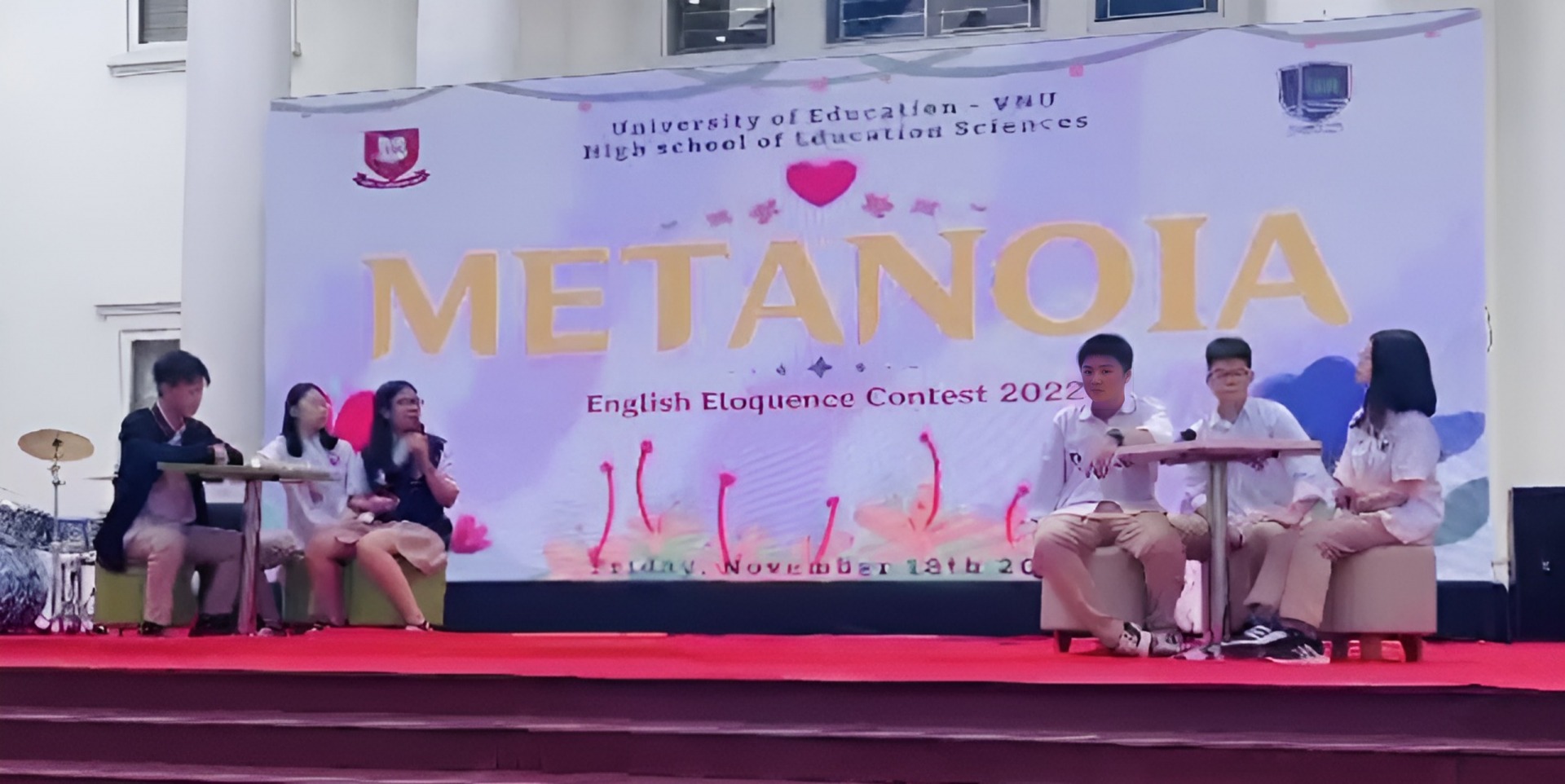 The annual English Eloquence Contest "Metanoia" is hosted by school's English Department with an aim of creating an ambience and an opportunity to cultivating and engaging in English, as well as broadening their knowledge, critical thinking skill and plucking up their courage in presenting, debating while facing the audiences.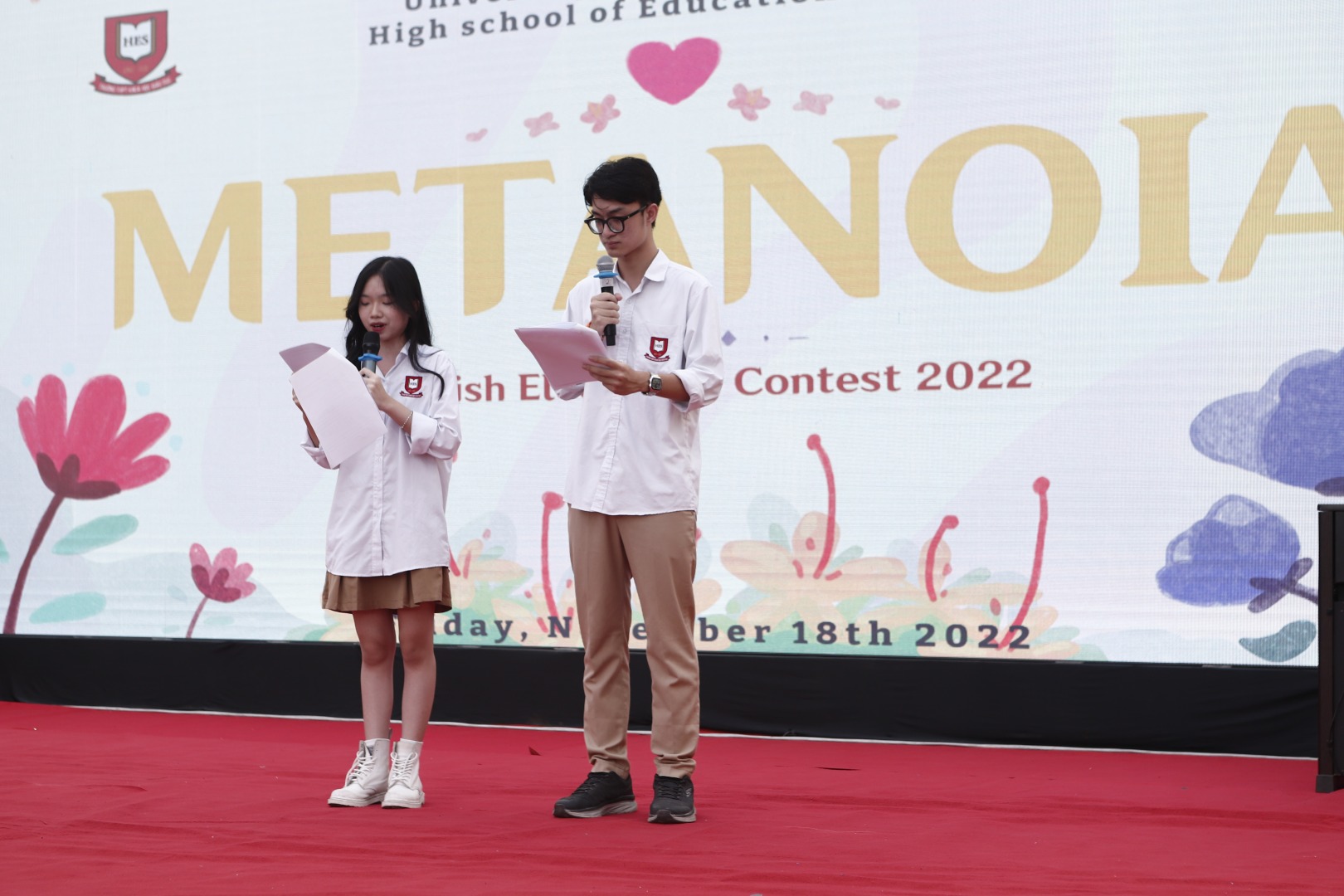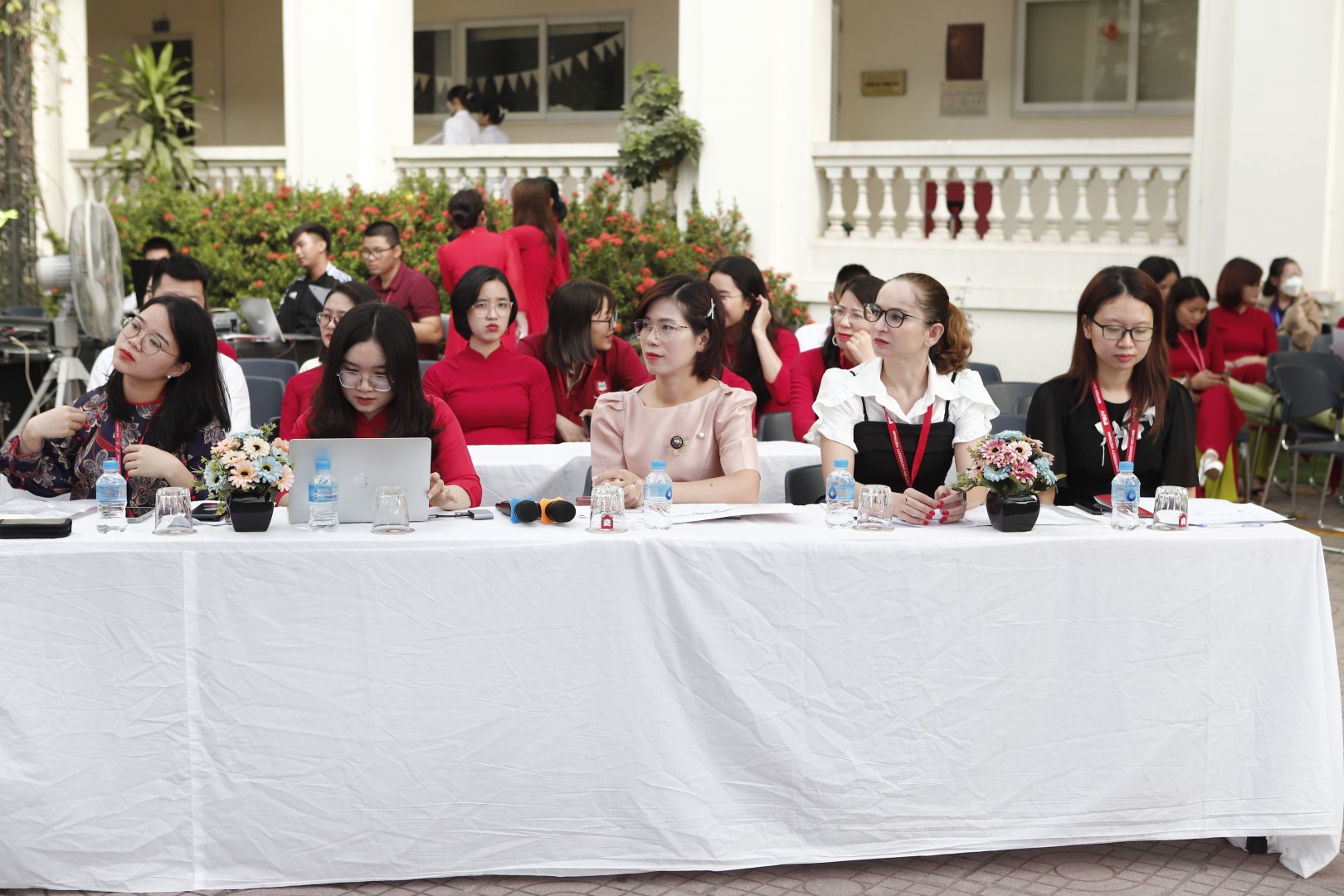 This year, the contest had the topic "Compassion" and consisted of 2 rounds: The interview round and the final round. 12 of the most outstanding individuals were chosen to participated in the final rounds including 3 parts: Presentation – Group Debate – Individual Eloquent.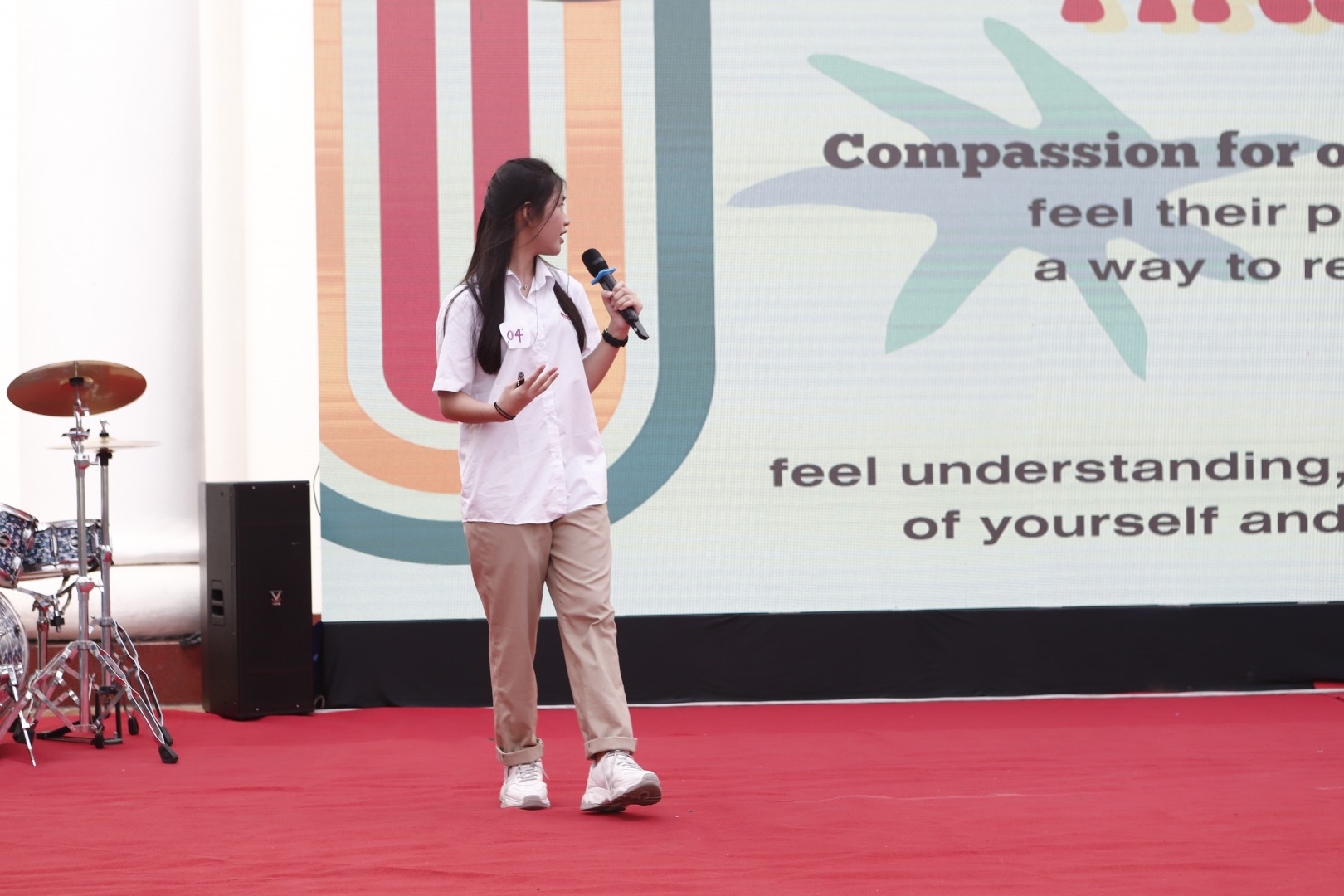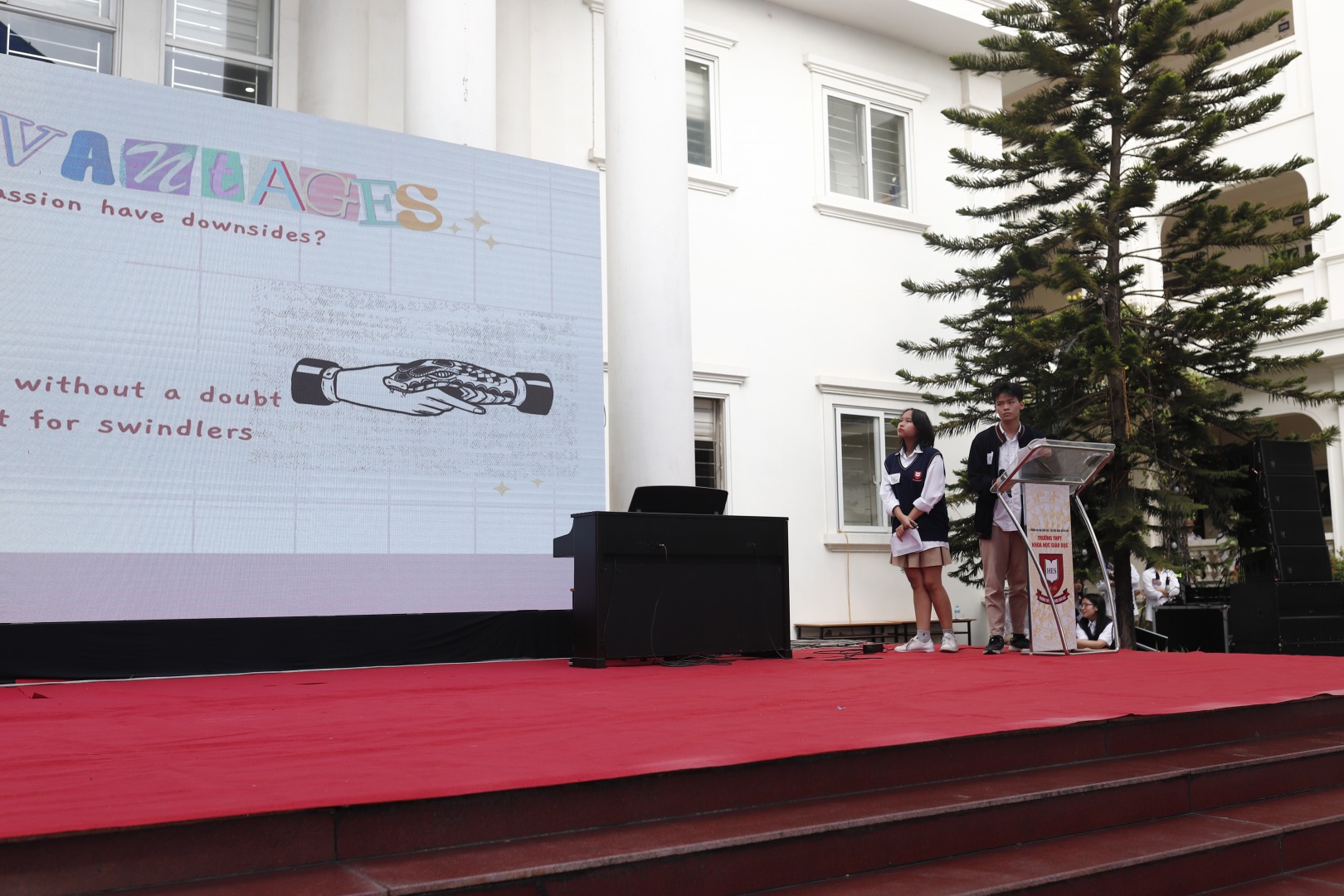 The judge committee including Vietnamese and British lecturers from Hanoi National University (HANU) and British University of Vietnam (BUV) had racked all their thoughts on finding out the three chosen ones from the exceptional participants of HES. The contest has already come to an end, still, all the attendants has made impact on the judges and audiences. Despite lingering regrets, all participants deserved to be th champion, the pride of their friends, teachers and parent with the uttermost determination on overcoming yourself, the proficient skills and prudence.