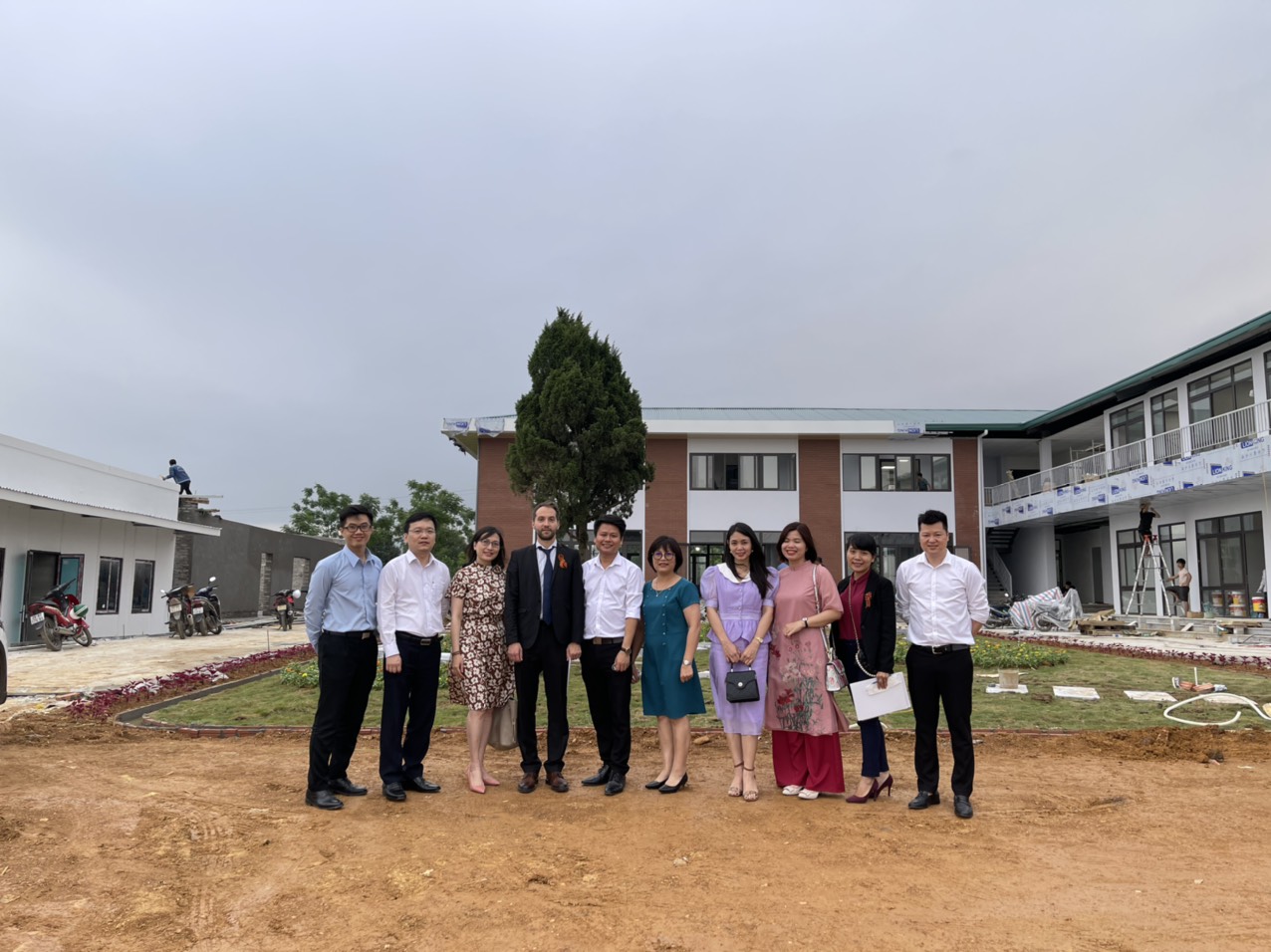 On the occasion to commemorate the Independence Day of Vietnam, April 30, and the victory of the Soviet Red Army against Nazi Germany May 9, teachers and students of the High School of Education Sciences had the opportunity to share with No. 144 Lyceum High School from St. Petersburg on the heroic history of the nation, in order to understand and tighten the solidarity of the two schools and two nations. It was a huge honor to have the presence of Mr. Borodenko Andrey - Second Secretary of the Russian Embassy in Vietnam and Acting Director of the Center for Russian Science and Culture in Hanoi, Assoc. Prof. Dr. Le Tuan Anh - Vice Director of the Cooperation and Development Department of Vietnam National University, Hanoi, representatives of the Board of Directors of the High School of Education Sciences - chaired by Assoc. Prof. Dr. Nguyen Thi Huong, and teachers and students. On the Russian side, there were representatives of authorities of St. Petersburg, the Management Board of High School No. 144 Lyceum and the students of the school.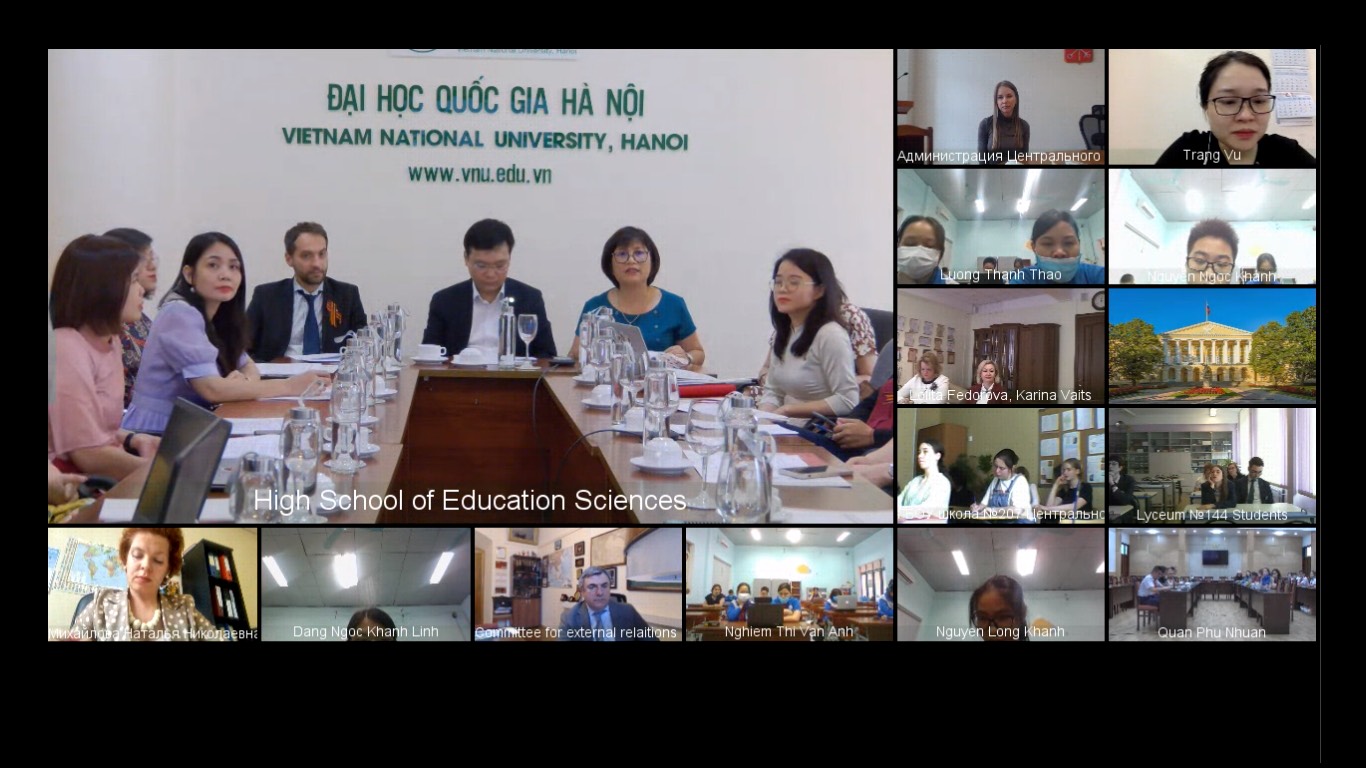 During the conference, the school's students held welcome performances, video reports and English presentations to review the history of the two nations in searching for peace, freedom and independence. Thereby, the two schools have the opportunity to understand each other's culture and history more clearly, to jointly recognize and uphold the importance of independence, peace and great sacrifices of their ancestors for the peace and tranquility of future generations.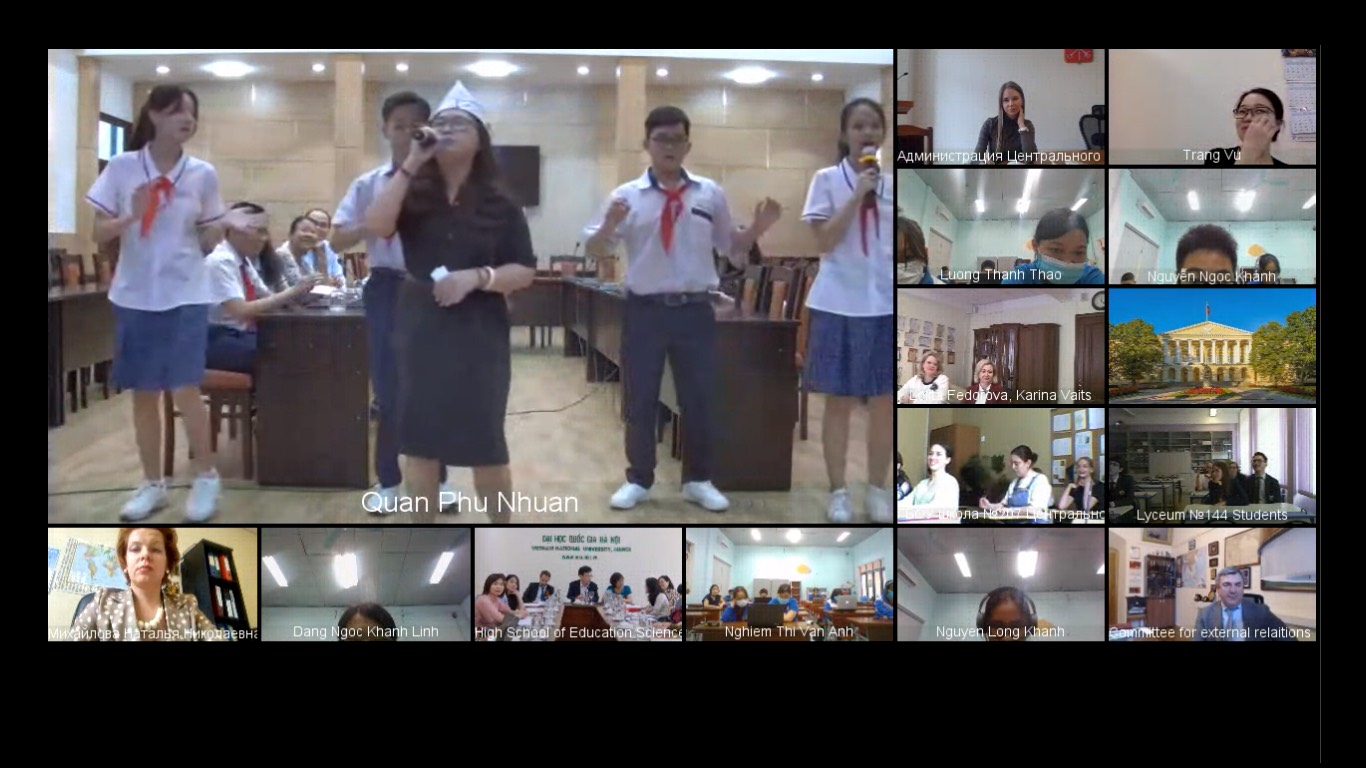 The conference had come to an end, but the memories of the heroic and sacred history still resonated in the minds of the delegates, teachers and students in Vietnam and Russia. Hopefully, in the future, the our students will have more opportunities to participate in such exchanges in the fields of culture, history, science and daily life habits with friends from many other countries around the world to do enrich knowledge, enhance skills and deepen cross-cultural understandings, in order to well-prepared for the future of deep and wide global integration.