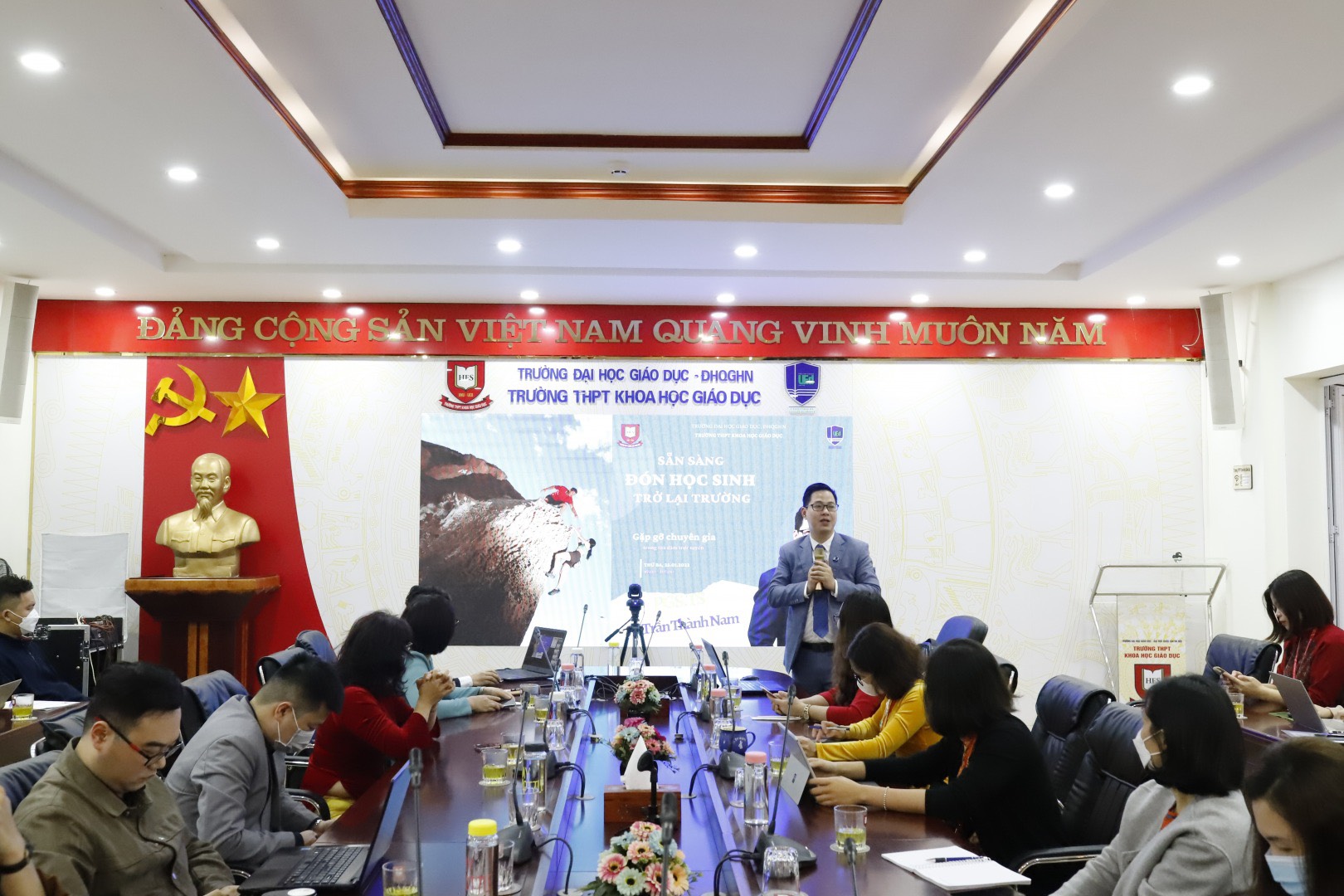 Going back to school is the desire and excitement of all Hesers, but it also means facing worries.
The pandemic is still complicated, students are insecure and it seems difficult for them to integrate due to staying at home for too long; they may feel frustrated when they have to leave the familiar space, be anxious about studying, taking exams... But the economy has opened up, schools cannot still be closed. How will we help students overcome the pandemic crisis?
How will we equip them with the necessary skills to adapt to all situations? How will we do to help them overcome their own obstacles to be passionate and creative? How will we do to help students gain balance again and be ready to "break the ice" to achieve goals? In the spirit of getting ready to welcome students back to school, help them quickly overcome anxiety and balance their emotions, and increase their resilience to re-integrate, HES has organized a seminar to exchange information, train and prepare for teachers to be ready to welcome students back to school.
During the seminar, Assoc. Dr. Tran Thanh Nam shares about students' mental health issues, advises and answers questions about situations students may face when they go back to school. Teachers are very eager to welcome Hesers back to school, are Hesers ready to return to school?
🌸 Mừng Tết sang, chúc lời vàng