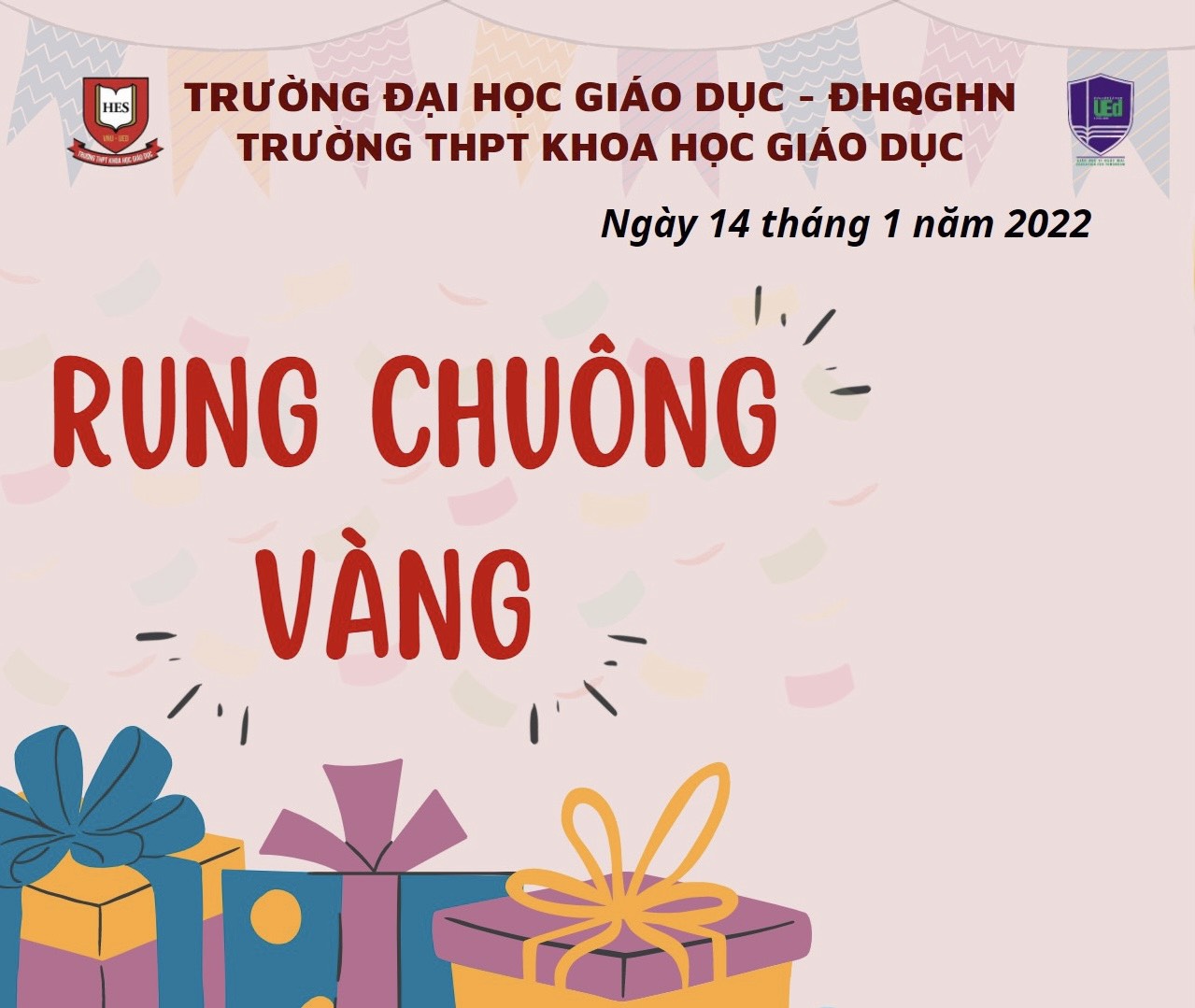 The air of springtime has knocked on the door of every house. Even though unable to meet directly due to the Covid-19 pandemic, HESers were excited and enthusiastic about "The series of activities to celebrate the 6th anniversary of the school's establishment".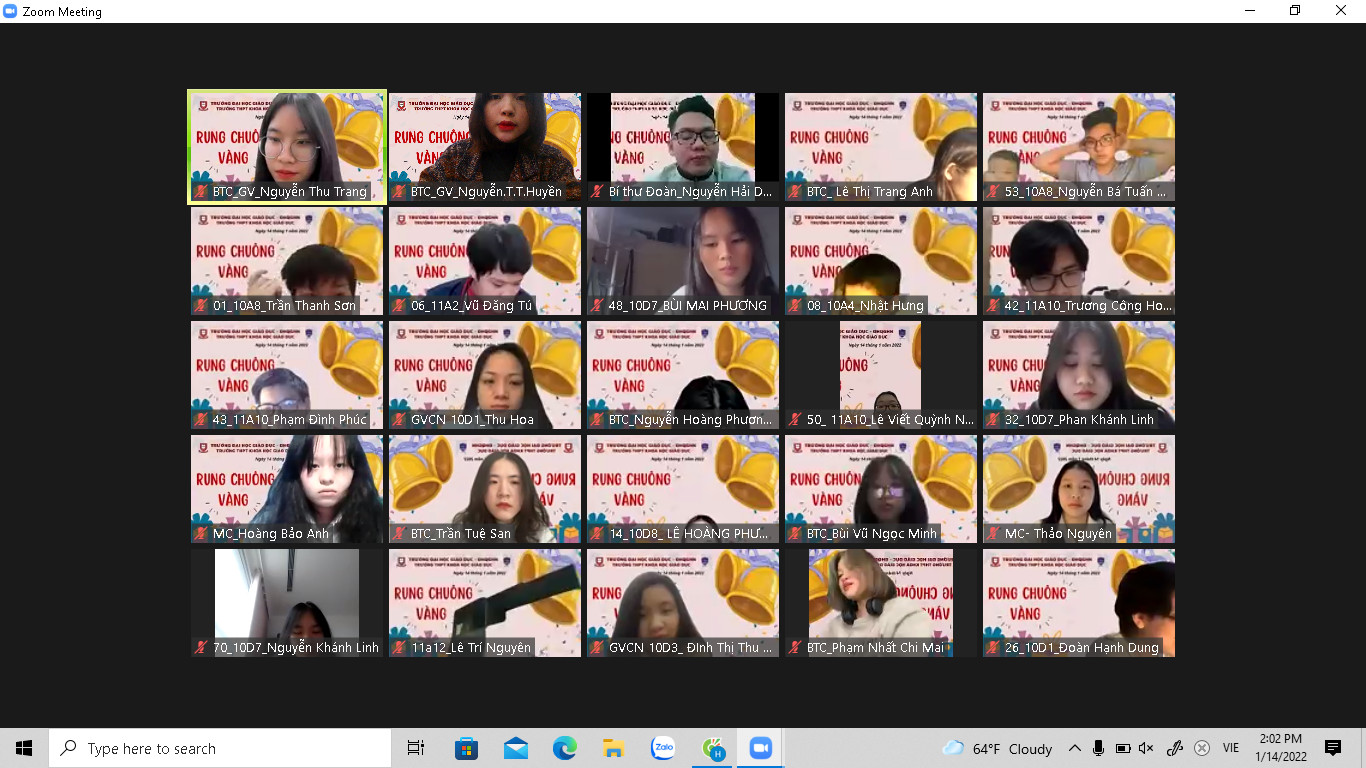 This afternoon, the contest "Ring the Golden Bell 2022" - extracurricular activities run by The Union Branch and C.I.C Club organized online - has gone well. That was an intellectual game that was challenging, appealing, and exciting.
90 outstanding representatives from each class in school who struggled with inspiring spirits, confidence, and the desire to achieve a victory participated in the contest. The contestants take turns answering each level of intellectual questions about aspects of life and society. HESers did have challenging moments on the arena floor.
"Ringing the golden bell" is not only a social learning competition among the HESers but also a wholesome and useful playing field that allows HESers to accumulate knowledge and understand across all areas of life.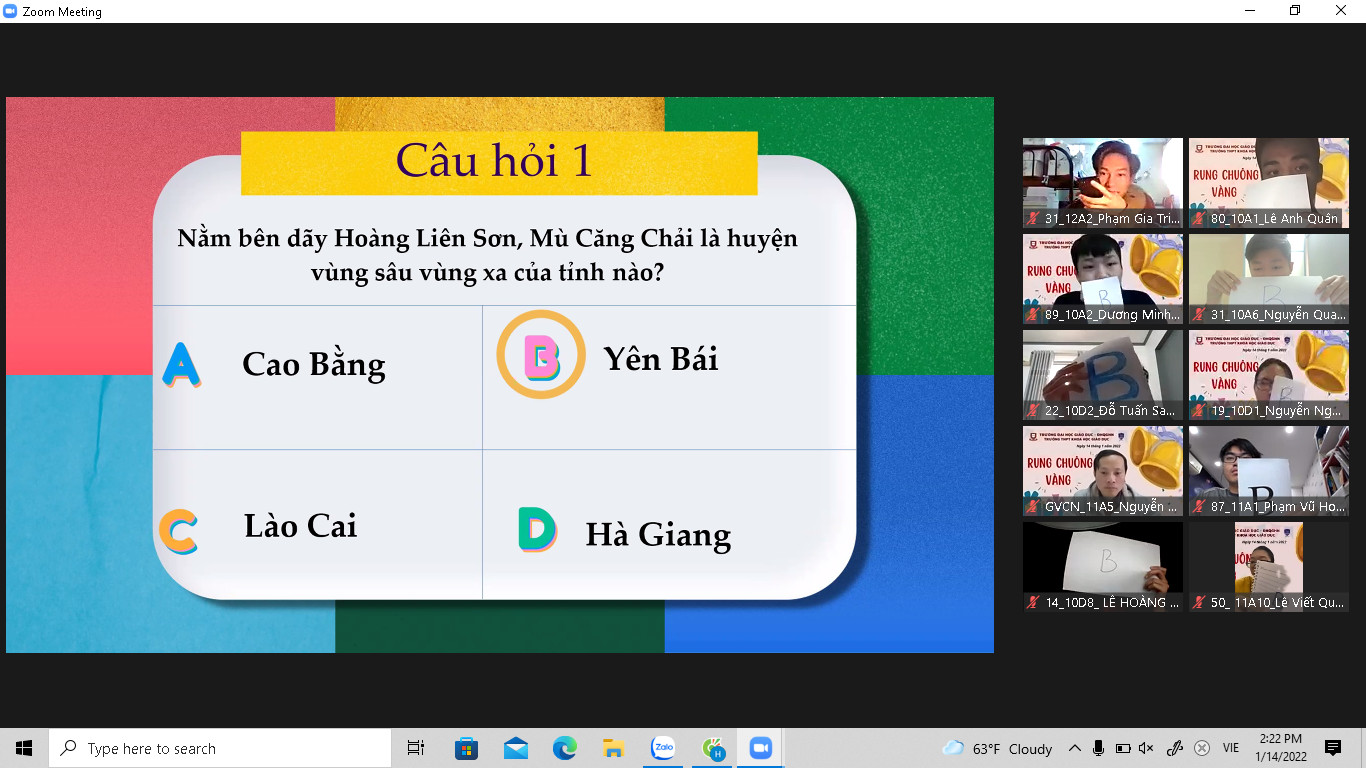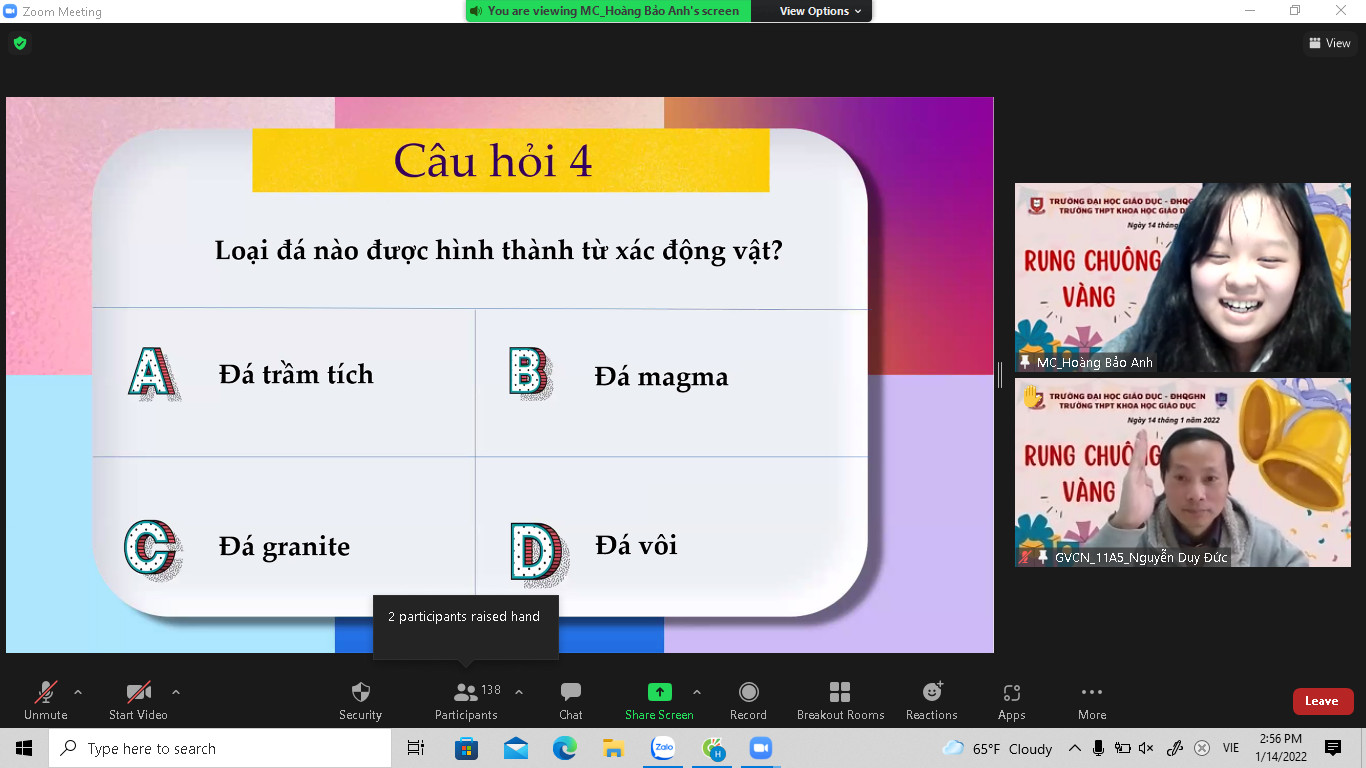 At the end of the game, the organizers have found the excellent candidates that have rung the 2022 golden bell. The final results are as below:
- Champion: Nguyen Thanh Phong – Class 10A5
- First runner-up: Nguyen Minh Tri – Class 11A12
- Second runner-up: Nguyen Thi Kim Anh – Class 10A2
Once again, congratulations to the title-holders and HESers have displayed their wisdom through this challenge!