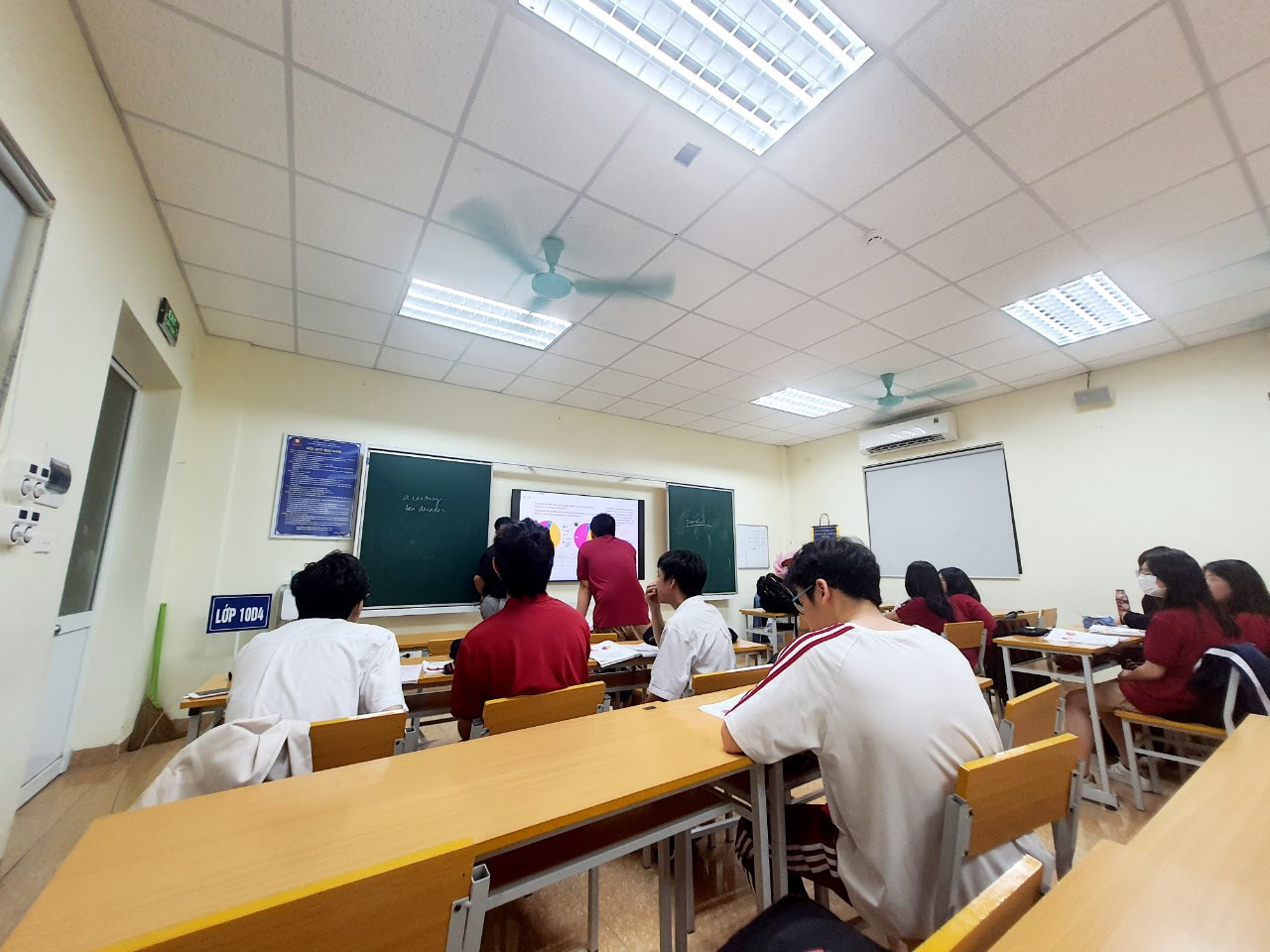 MR. CRESENCIO AYAO JR
CLASS: ADVANCED
(ON TUESDAYS & THURSDAYS)
This is one of the Writing lessons of Class Advanced. Describing and analysing the charts seemed to be boring. However, with teacher's experience and tips, the teacher helped students to overcome the challenges. Even though it was not as exciting as a Speaking lesson is, all of the students listened and took notes carefully.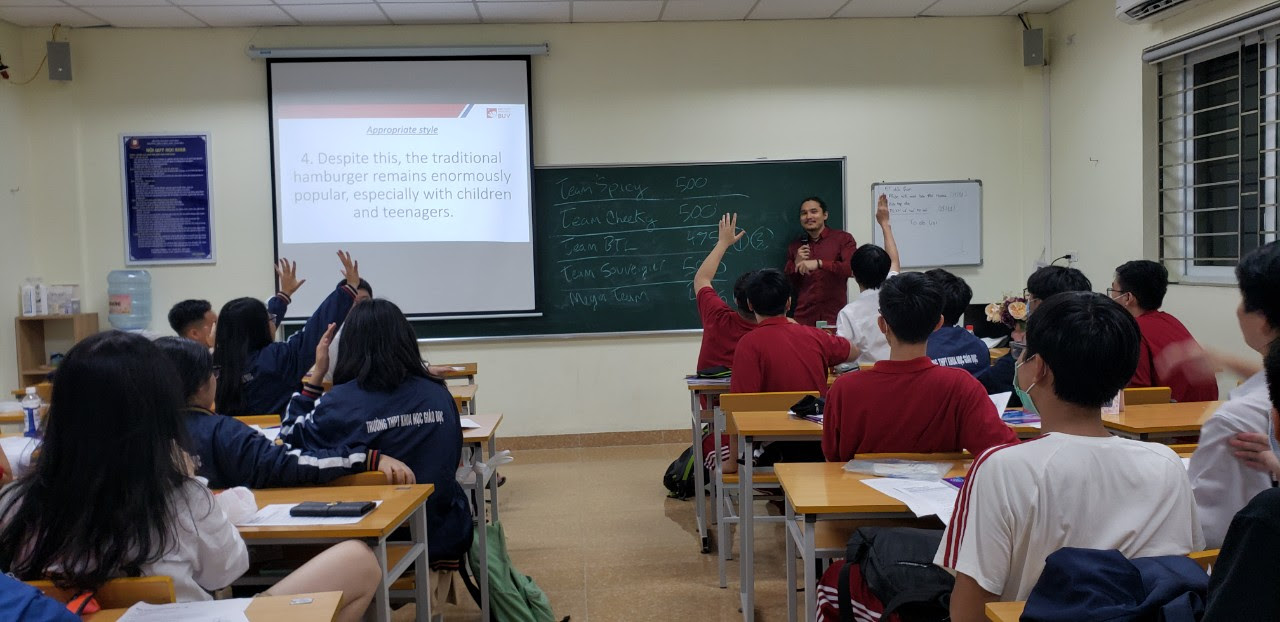 MR. CHRIS SCHMIDT
CLASS: UPPER-INTERMEDIATE
(ON TUESDAYS & THURSDAYS)
In the "Sentence auction" activity, students were separated into teams, each with 500 as their property. With every sentence appearing, if any team member agreed on its property (Grammarly, logically, lexically, etc.), they could raise their hands and say out loud their bid. The sentence would belong to the highest-paying party. In the end, the team which had the greatest number of correct sentences was the winner.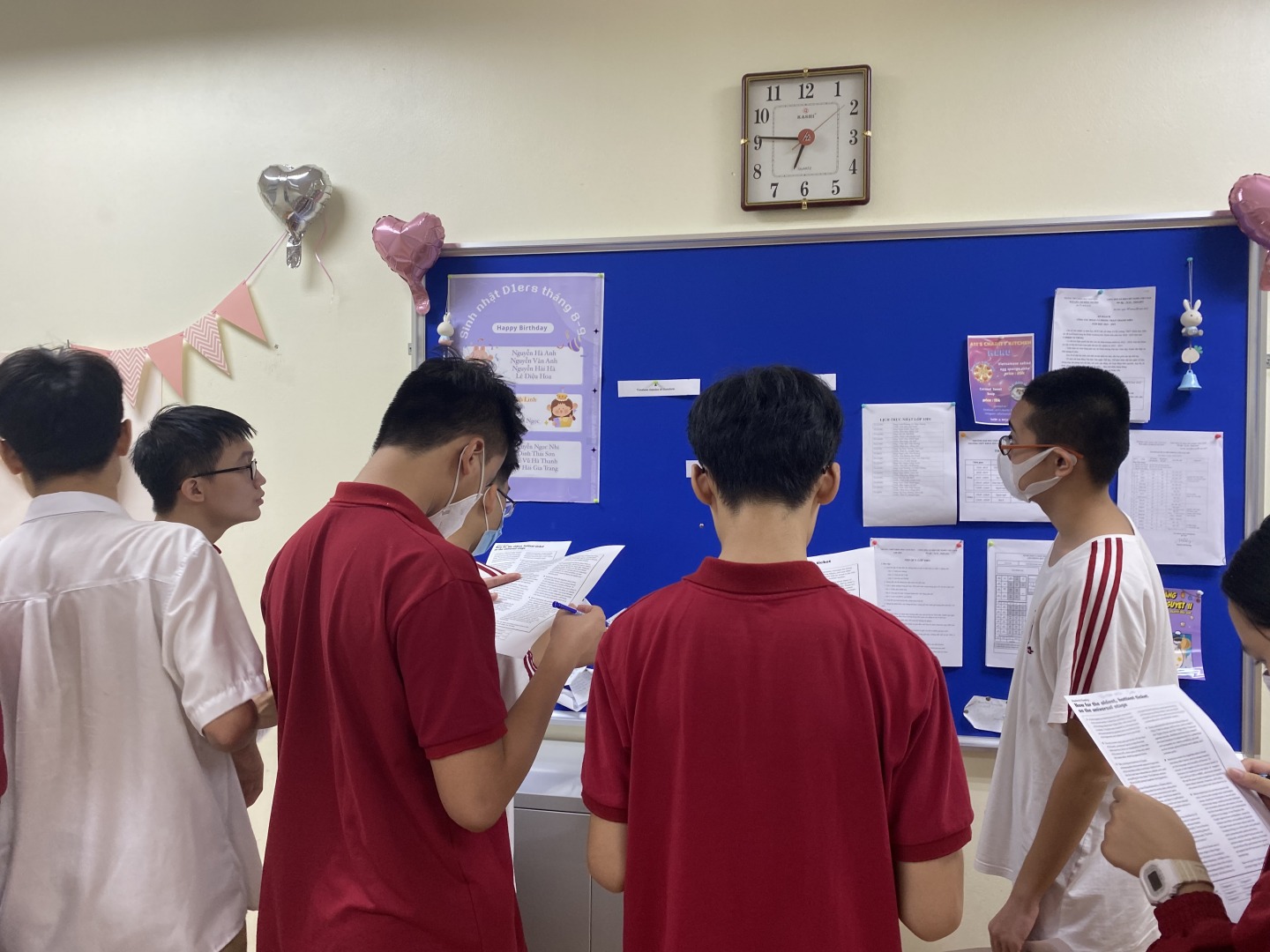 MR. OCTAVIO CASTILLO
CLASS: INTERMEDIATE 1
(ON TUESDAYS AND THURSDAYS)
During this lesson, Mr. Octavio requested all students to go around the classroom and find the answers for a task named Matching Headings. They can be some of the most challenging of the IELTS Reading test. However, with the practice of using strategies, the students will find the key to combat these difficulties and improve their band scores.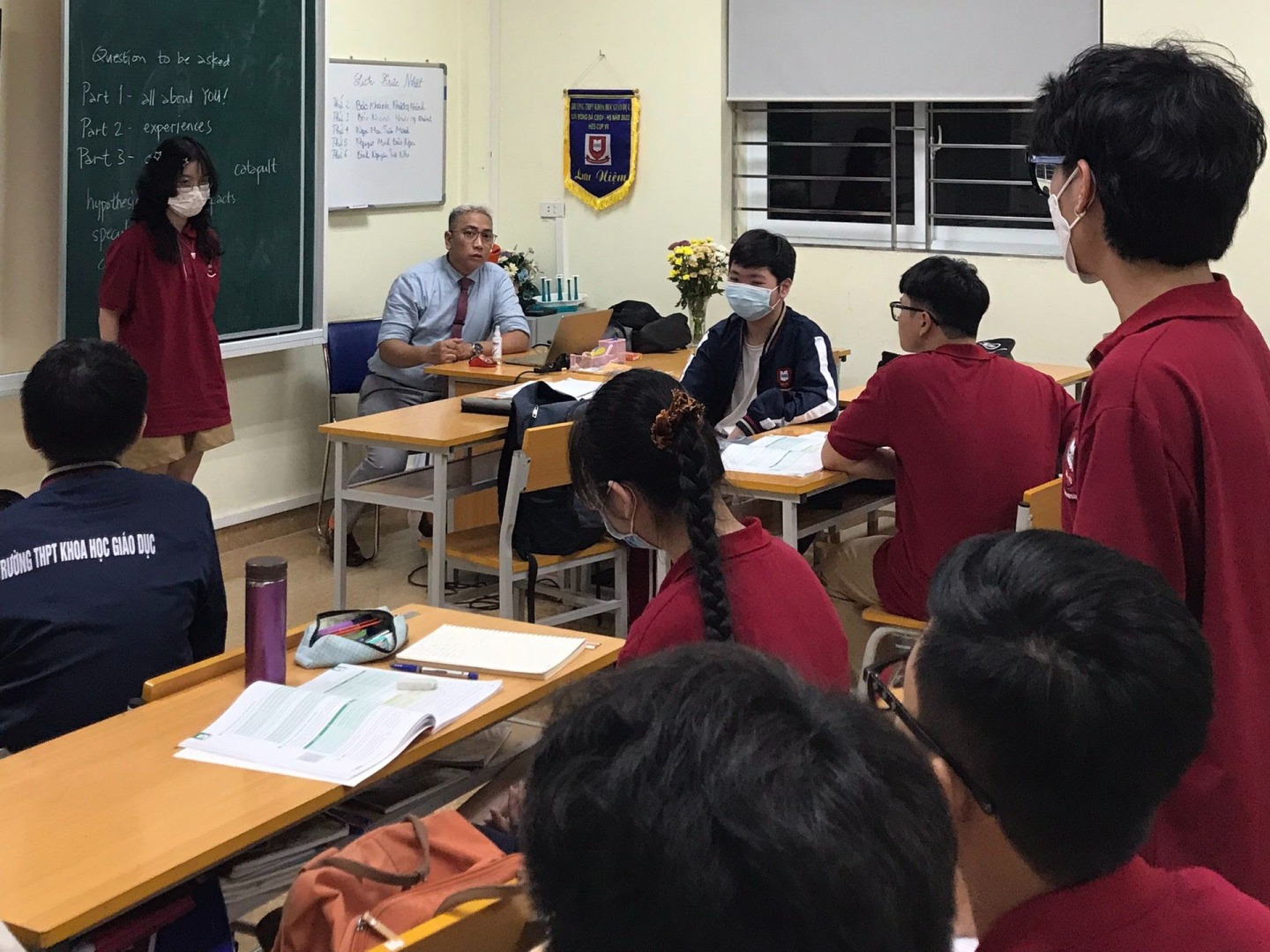 MR. LAWRENCE & MS. IRENE
CLASS: INTERMEDIATE 2
(ON TUESDAYS & THURSDAYS)
Students were given the task: Write questions on the topic of transport, using the ideas in the box given. This exercise helped students better understand how the examiners ask questions and how to answer part 3 of the speaking test. Students took turns coming up to the board to answer other students' questions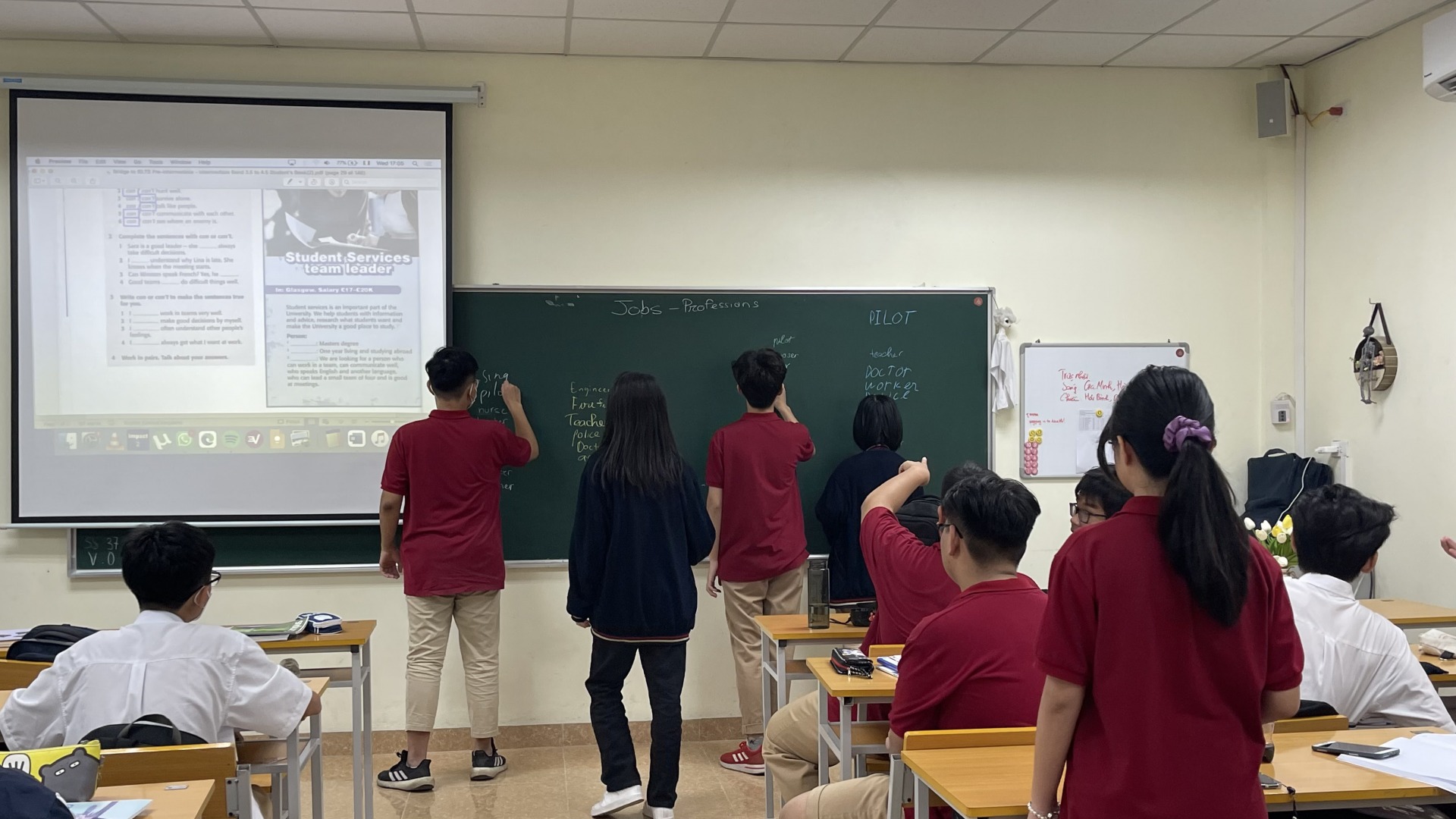 MR. NICO VASCELLARI
CLASS: FOUNDATION
(ON WEDNESDAYS & SATURDAYS)
The topic of the lesson was "Jobs", the students had the chance to discuss the occupations that they know about. Then, the class was divided into 2 rows, and each student of each row wrote those jobs which were discussed on the board. The row that wrote more words won.