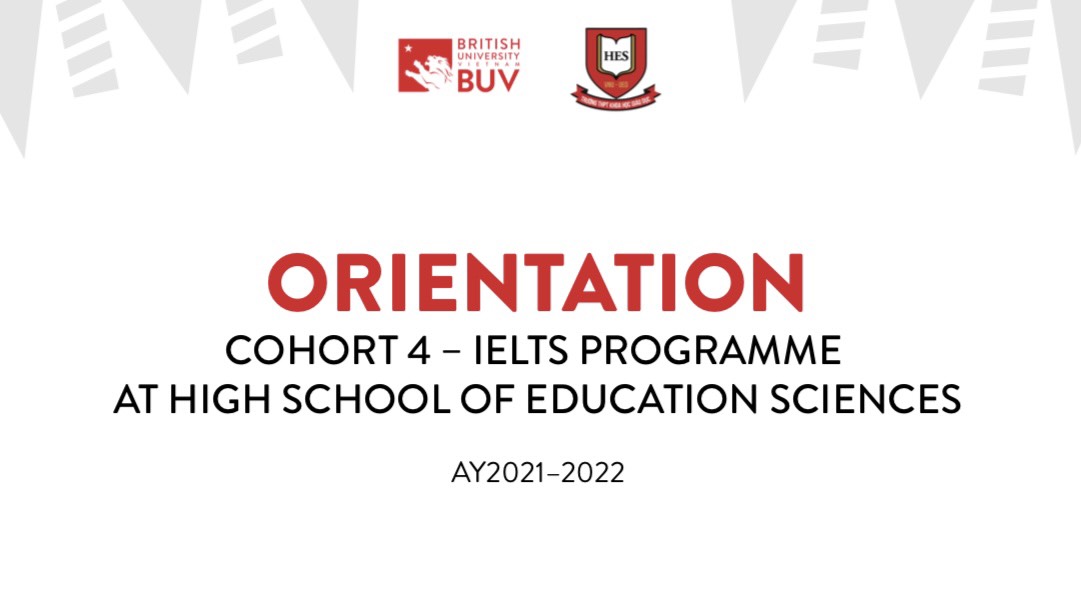 In the school year 2021 - 2022, the IELTS program between the High School of Education Sciences and the British University Vietnam (BUV) has received a lot of attention from parents and pupils/students.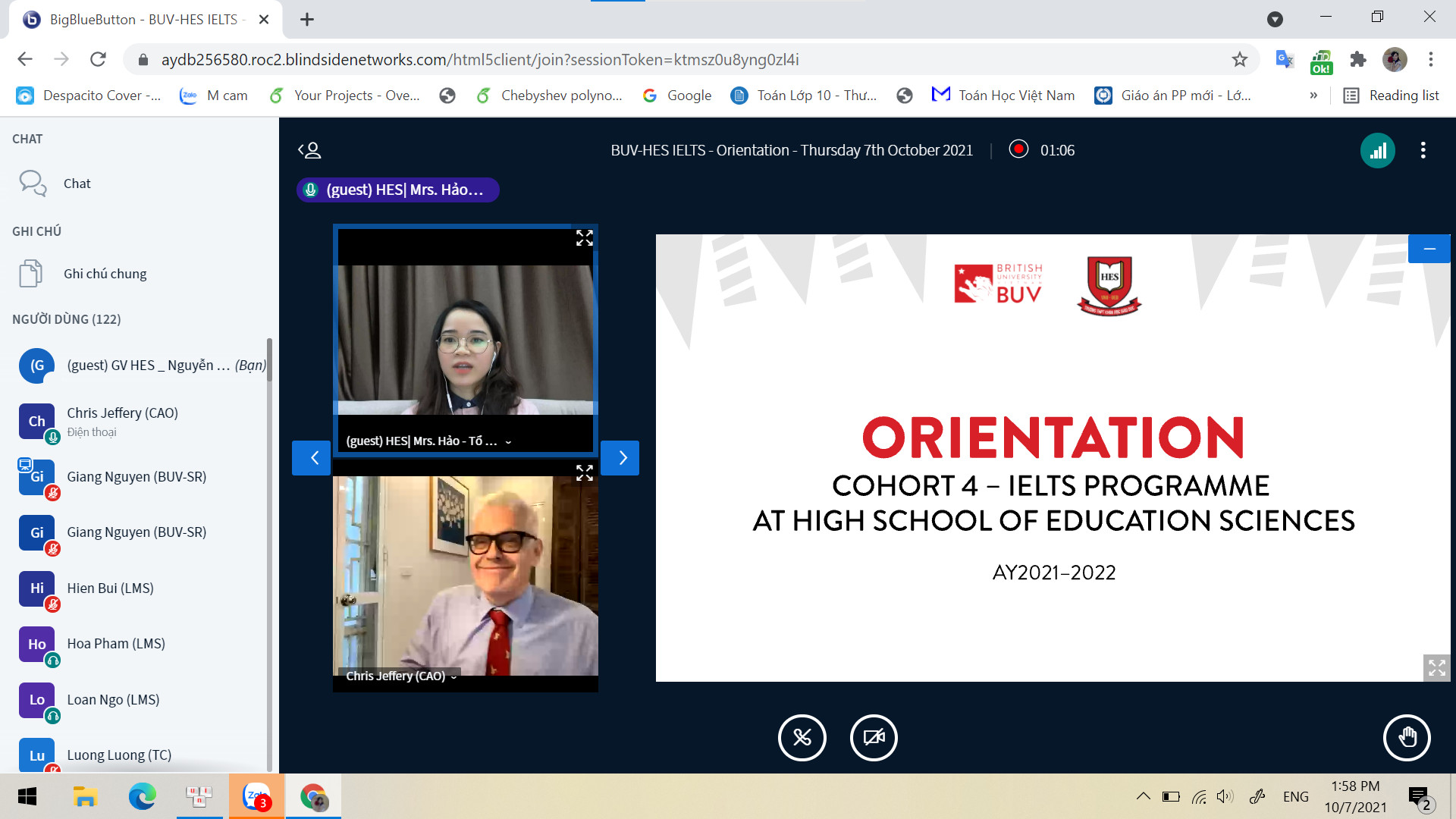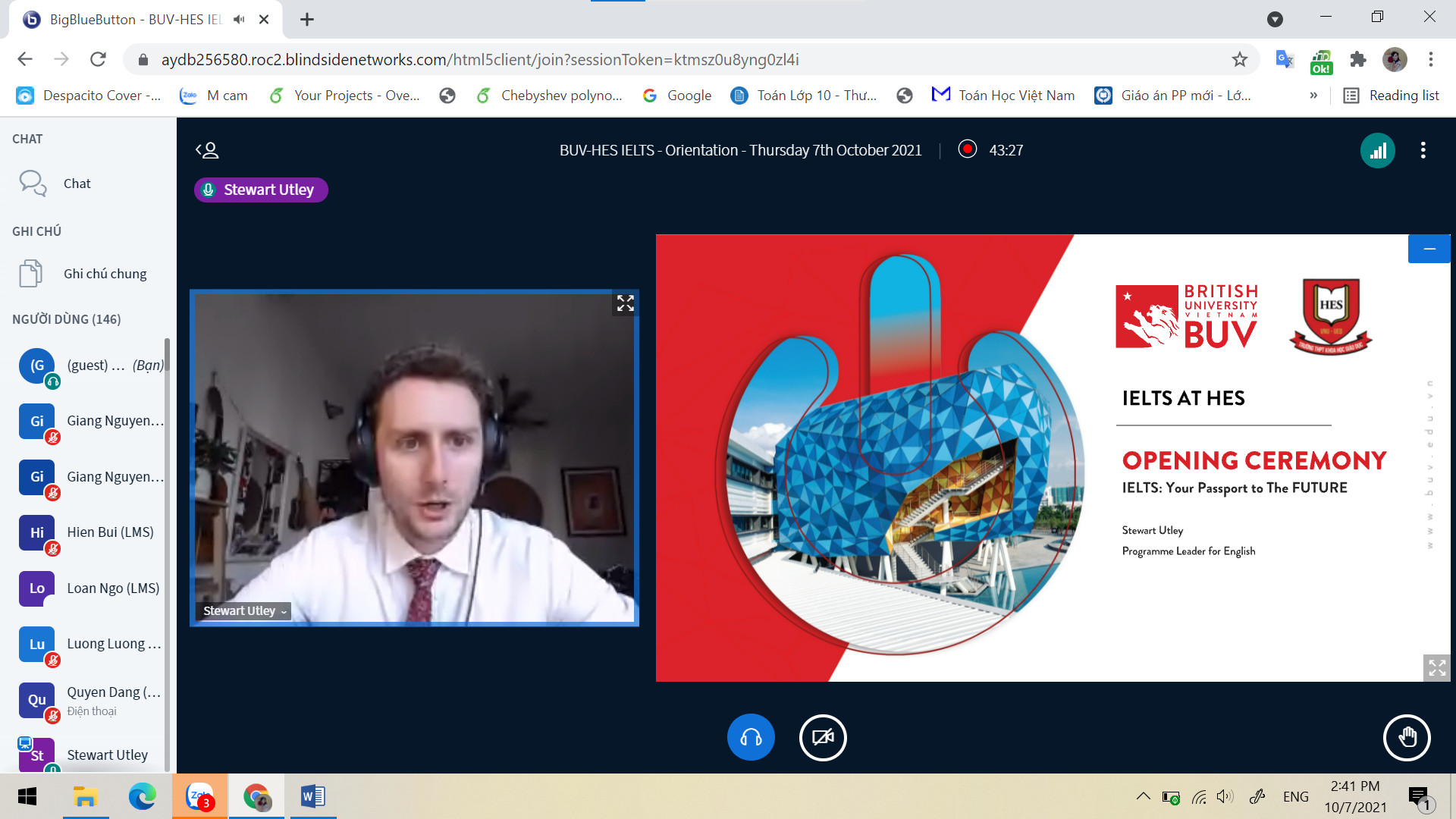 Since then, it is our great pleasure to welcome more than 100 students who will join the course in this batch. HES and BUV held the online Opening Ceremony to connect the Board of Directors of the two schools and students.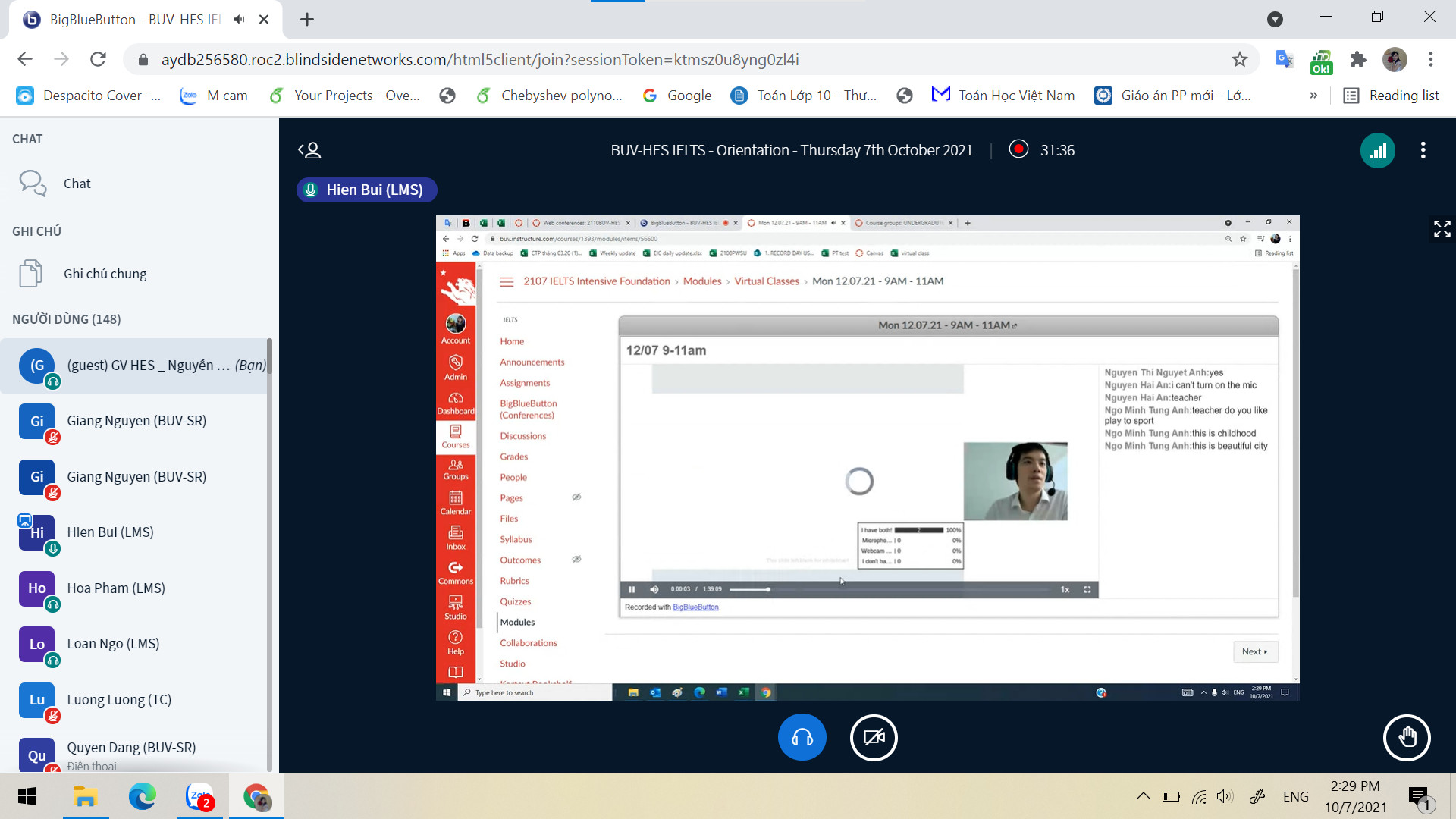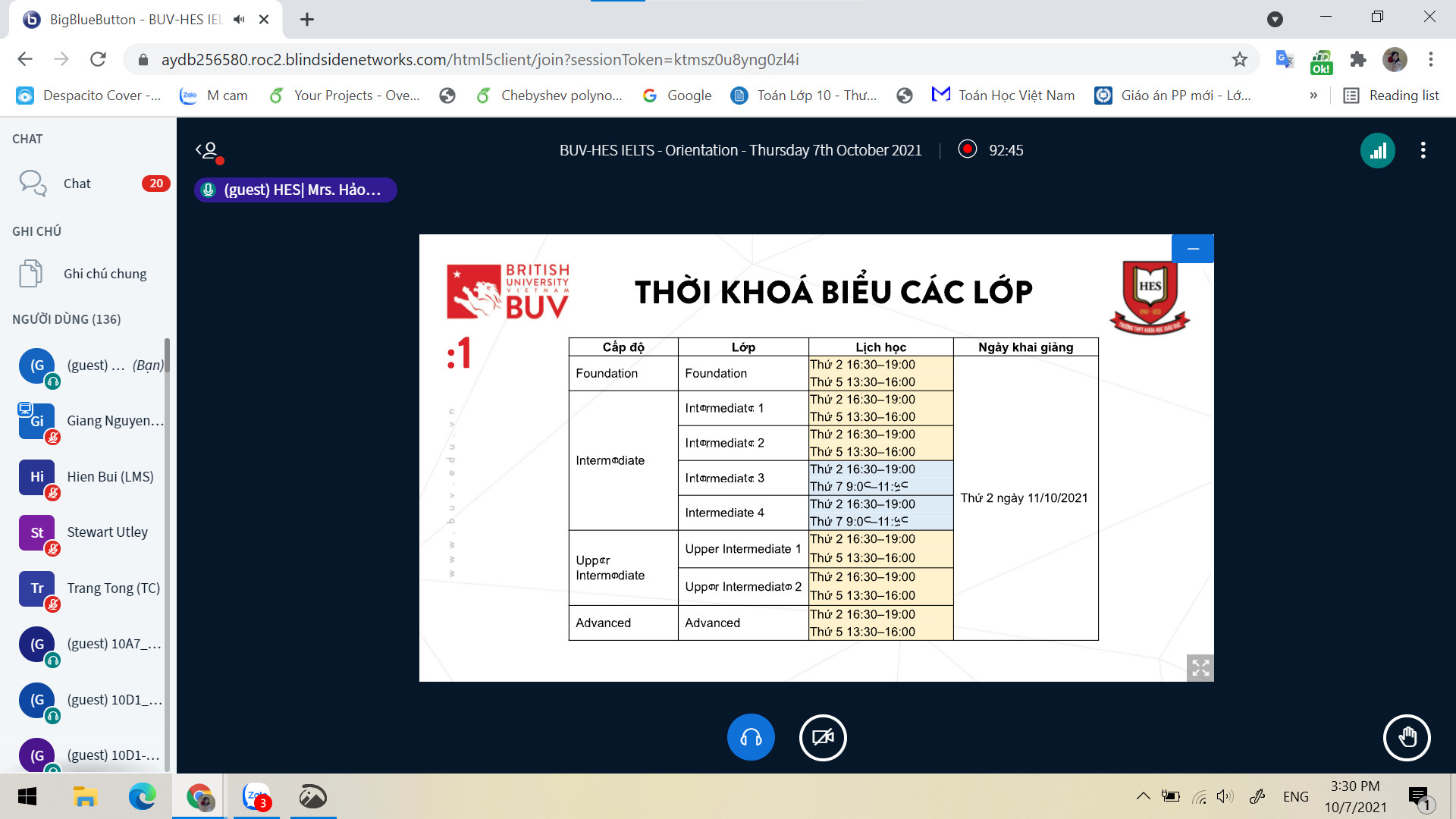 During the opening ceremony, the School sent greetings to the students who will join the course. At the same time, the students were introduced the curriculum and got acquainted with the Canvas online learning platform. In particular, the seminar "IELTS - a passport to the future" (in which Mr. Stewart Utley was speaker/from Mr. Stewart Utley) gave students a lot of useful information for their challenging journey to conquer IELTS.
>> For more information about the program, contact the hotline: 096.567.0499.